Research results that ``waiting for 1 minute before cutting the umbilical cord can dramatically reduce the risk of death and disability of the baby''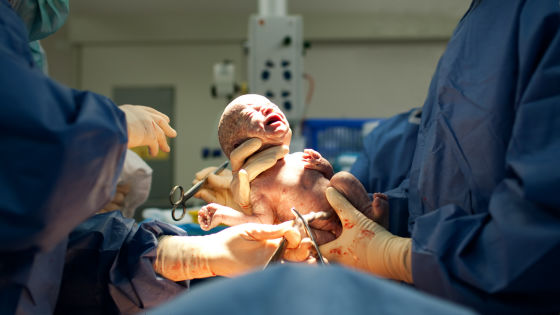 When a premature baby is born, doctors commonly cut the umbilical cord to perform the necessary procedures. However, a new study showed that waiting 1 minute to cut the umbilical cord reduced the risk of death and disability in children born by the age of 2.

Effects of delayed versus immediate umbilical cord clamping in reducing death or major disability at 2 years corrected age among very preterm infants (APTS): a multicentre, randomized clinical trial - The Lancet Child & Adolescent Health

https://www.thelancet.com/journals/lanchi/article/PIIS2352-4642(21)00373-4/fulltext
Waiting 60 Seconds Before Cutting The Umbilical Cord Can Save Lives, Study Finds
https://www.sciencealert.com/waiting-60-seconds-to-cut-umbilical-cords-is-a-life-saving-decision-for-premature-babies-study-finds
A study published in 2017 found that "rather than cutting the umbilical cord immediately after birth, waiting 60 seconds before cutting the umbilical cord increased the survival rate of infants on the first day of life and reduced the number of infants who died in hospital."
It has been shown that
it reduces ', and the new study further deepened the data analysis based on the 2017 study. The research team followed up 1,531 infants who were born 10 weeks earlier than their due date over the next two years, and together with data obtained from another study, a total of 1,637 infants said, ``The timing of cutting the umbilical cord is the next baby. How does it affect the life of About a quarter of infants had their umbilical cords cut within 60 seconds due to clinical concerns.
As a result, it was shown that if the umbilical cord was cut for 30 seconds or more after birth, the risk of death and disability by the age of 2 was reduced by about 20%. Among them, the rate of decrease was particularly high in the mortality rate up to the age of 2 years, and the rate of decrease was 30%. The reduction rate of cerebral palsy, vision loss, hearing loss, speech disorder, etc. was all about 17%.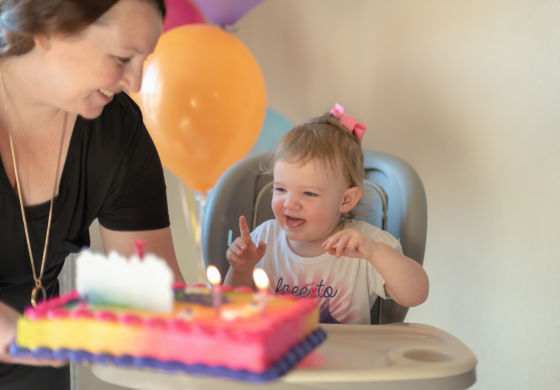 For premature babies, the umbilical cord is usually cut soon after birth so that they can get medical attention sooner. However, infants get blood from their mothers through the umbilical cord from the placenta, and red blood cells, immune cells, and stem cells contained in the blood are thought to help control disease infections and increase oxygen levels. A 2017 study also showed that delaying the timing of cutting the umbilical cord reduces the number of infants who need blood transfusions after birth.

Caroline Holm, a midwifery expert at the Barnett Institute who was not involved in the study, said of the study's findings, 'By delaying the timing of cutting the umbilical cord, physiological changes are more likely to occur, especially in premature women. In children, it leads to very good results,' he commented. On the other hand, medical statistician Ana Rene Seidler says that waiting for a minute to cut the umbilical cord is scary for doctors in the field where clinical intervention is required.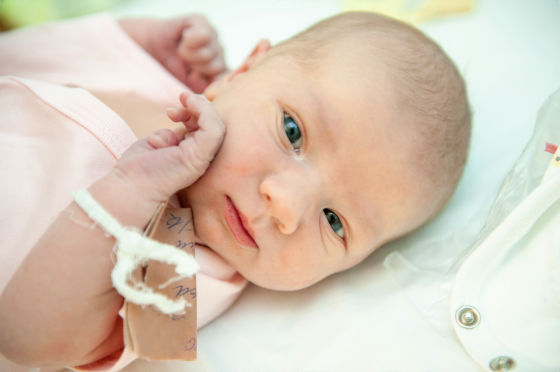 ``By applying the method of ``waiting 60 seconds to cut the umbilical cord'' to premature babies around the world who do not need emergency resuscitation, Christie Roberdo, a statistician at the University of Sydney who conducted this study, said Over 10 years, 50,000 children will live without death or disability.' Also, Professor Jonathan Morris of the University of Sydney said, ``It is very difficult to delay the treatment of premature babies with illness, so it is essential to train staff on new protocols, but this is very good for children. The evidence shows that it does,' he said.

in Science, Posted by darkhorse_log