'Your Name.' Makoto Shinkai's new work 'Sparrow's Door Closure' will be released in the fall of 2022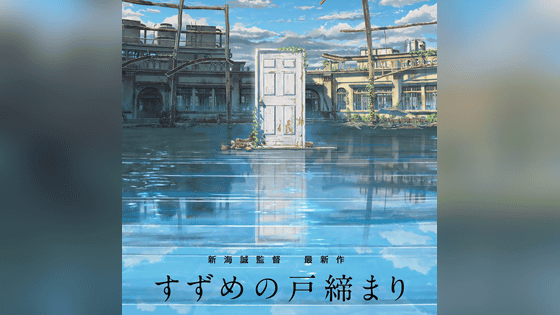 Today, December 15th, the new work 'Sparrow's Door Closure ' by anime director Makoto Shinkai, who is known for his blockbuster works such as 'Your Name.' And 'Weathering with You,' is scheduled to be released in the fall of 2022. It became clear at the production announcement press conference held.

Official website of the movie 'Sparrow's Door Closure'

https://suzume-tojimari-movie.jp/
' #Your name . ' #Weathering with You '
\ #Makoto Shinkai 's latest work, start- /

???? The movie '#Sparrow's Door Closure ' released in the fall of 2022

'Beyond the door,
There was all the time- '

The story of 'door lock' that connects the past, present and future ????

Character design: #Masayoshi Tanaka
Animation director: #Kenichi Tsuchiya
Art Director: #Takumi Tanji @suzume_tojimari pic.twitter.com/4nmjagiogM

— Toho Movie Information [Official] (@toho_movie) December 15, 2021
I'm making a new movie, 'Sparrow's Door Closure'. A door of disaster that opens all over the archipelago. It is a road movie in which the main character, Suzume, closes the door and travels, a modern adventure story, and an action movie in which she fights with a certain existence. It should be a fun movie. Please look forward to the fall of 2022! pic.twitter.com/26prU74yaY

— Makoto Shinkai (@shinkaimakoto) December 15, 2021


Director Shinkai has a reputation for beautiful world depictions and youth stories that make you feel bittersweet, and ' Your Name. ' Released in 2016 recorded box office revenue of 25 billion yen in Japan alone.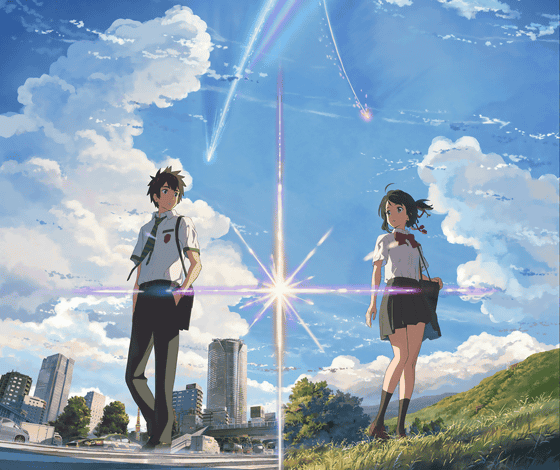 In addition, 'Weathering
with You' released in 2019 was a big hit with box office revenue of over 14.1 billion yen.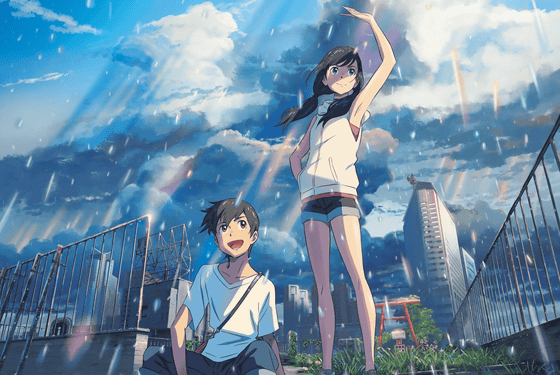 According to Director Shinkai, the new work 'Sparrow's Door Closure' is a road movie and action movie in which the main character, Suzume, travels by closing the doors of disaster that open in various parts of the archipelago.

The character design is Masayoshi Tanaka, following 'Your Name.' And 'Weathering with You.' The animation director is Kenichi Tsuchiya, who participates in Shinkai's work, saying 'Children Who Chase Lost Stars,' 'The Garden of Words,' and 'Your Name.' The art director is Takumi Tanji, who was in charge of 'Your Name.', 'Beyond the clouds, the promised place' and '5 centimeters per second'.

In addition, the state of the press conference will be released on YouTube / Toho MOVIE channel from 23:00 on December 15th today.

[Talk uncut] Makoto Shinkai's new film 'Suzume no Tojimari' Press Conference --YouTube


In addition, after the distribution, Director Shinkai will have a question and answer session on Twitter Spaces.


《Urgent holding decision》
At the end of today's YouTube premiere release from 23:00, director Makoto Shinkai will answer your questions live on Twitter Spaces (audio distribution function)!

Delivery account: @suzume_tojimari #Suzume's here is Kininal

Please add and tweet the question about the work.
We look forward to your participation!

— Movie 'Sparrow's Door Closure' (@suzume_tojimari) December 15, 2021