VR system for PS5 'PlayStation VR2' announced, 4K compatible & easy connection with PS5 with one cable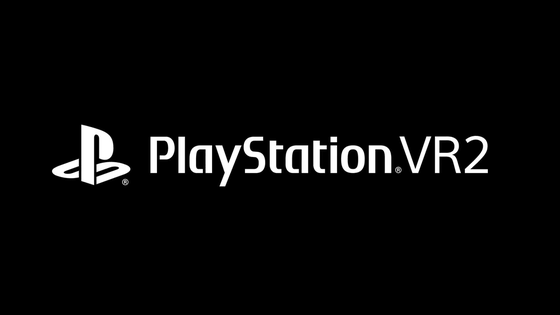 Hideaki Nishino, Senior Vice President of
Sony Interactive Entertainment
(SIE), which develops and sells the PlayStation series,
announced 'PlayStation VR2
', the next-generation VR system for
PlayStation 5 (PS5).
PlayStation®VR2 and PlayStation VR2 Sense ™ Controller ── Next-generation VR games realized with PS5 ™ – PlayStation.Blog Japanese
https://blog.ja.playstation.com/2022/01/05/20220105-psvr2/
According to Senior Vice President Nishino, PlayStation VR2 aims to improve the 'sense of presence' that makes you feel as if you are in the world of games, and to be able to immerse yourself in the world of games like never before. It's a VR system. A new dedicated controller 'PlayStation VR2 Sense Controller' has also been announced.
PlayStation VR2 not only provides high-definition visuals with a 4K HDR display of 2000 x 2040 pixels per eye and a smooth frame rate of 90 / 120Hz, but also renders at a higher resolution as the player's central field of view. 'Rendering' enables rendering of images that are close to the actual field of view.
Forbidden rendering is also called 'fovea rendering' and is attracting attention as a technology that can increase the immersive feeling in VR and reduce the rendering load.
NVIDIA unveils new technology that enhances VR immersiveness and reduces rendering load-GIGAZINE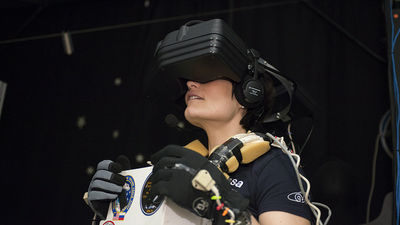 by
Samantha Cristoforetti
In addition, PlayStation VR2 adopts inside-out tracking, and it is possible to track the player and controller through the camera mounted on the VR headset. You can reflect the movement and direction of the player in the game without using a camera other than the main unit.
In addition, PlayStation VR2 Sense technology can create a surprisingly deep immersive experience by combining 'line-of-sight tracking,' 'headset feedback,' '3D audio,' and the innovative PlayStation VR2 Sense controller. Headset feedback is a new feature that amplifies the sensation that players receive from in-game actions, adding a tactile element to the vibration of a single motor built into the headset. You can also express the rise of the character's pulse in a tense scene, the impact when an object passes near the character's head, the propulsion force of the vehicle when the character speeds up, etc. .. In addition, Tempest 3D audio technology installed in PS5 will be used as a new element to enhance the immersive feeling.
PlayStation VR2 is also equipped with a 'line-of-sight tracking function' that allows you to operate the game character simply by detecting the movement of the player's eyes and looking in a specific direction. The interaction between the player and the game character becomes more natural and intuitive, and it is possible to take the realism in the game to a new level, such as heightened emotions and rich facial expressions.
In addition, it seems that the PlayStation VR2 Sense controller will be equipped with haptic feedback and adaptive triggers for DualSense, which is a dedicated controller for PS5. In addition, PlayStation VR2 will be able to connect to PS5 with a single cable.


'Horizon Call of the Mountain' has also been announced as a title for PlayStation VR2.

Horizon Call of the Mountain --Teaser Trailer --YouTube


The main specifications of PlayStation VR2 are as follows.

Display method: Organic EL
Panel resolution: 2000 x 2040 video is displayed for each of the left and right eyes
Panel refresh rate: 90Hz, 120Hz
Distance between lenses: adjustable
Viewing angle: Approximately 110 degrees
Motion sensor: 6-axis detection system (3-axis gyro, 3-axis acceleration)
Wearing sensor: IR proximity sensor
Camera: Tracking camera x 4 (for VR headset, VR controller tracking), IR camera x 2 (for line-of-sight tracking)
Feedback: Headset vibration
Communication with PS5: USB Type-C
Audio input: Built-in microphone
Audio output: Stereo headphone jack