The problem with Google from the employee's point of view is that the salary is too low.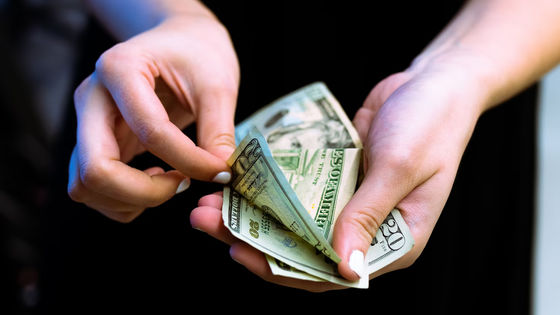 Following the results of an internal survey, we found that Google may change the employee performance evaluation process. This is because an increasing number of employees are thinking that their salary is not being evaluated fairly and that they are not competitive with other companies.

Google employees bombard execs about pay at recent all-hands meeting

https://www.cnbc.com/2022/03/24/google-employees-bombard-execs-about-pay-at-recent-all-hands-meeting.html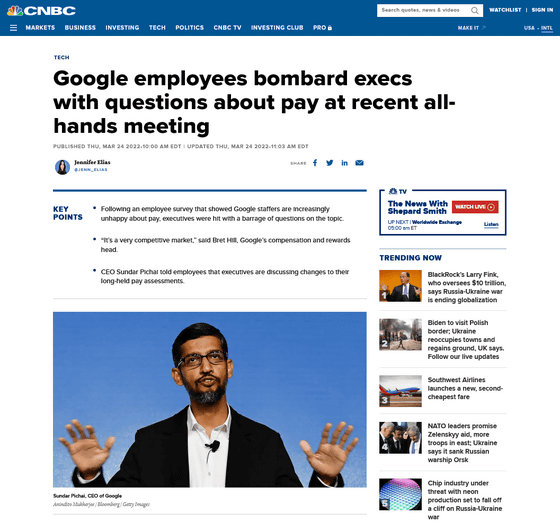 Google workers press execs about pay after 'Googlegeist' survey results | Fortune

https://fortune.com/2022/03/24/google-compensation-all-hands-googlegeist-amazon-apple-pay/
The underlying survey, internally known as the 'Google geist,' was conducted in January 2022 and the results were announced in March 2022.
Alphabet and Google CEO Sundar Pichai said, 'One of the most important ways to measure how much employees like working for the company,' Googlegeist said. Approximately 64% of employees thought that their business performance was reflected in their salaries, a decrease of 3 points from the previous survey. 'Salary is fair and impartial' was 56%, down 8 points, and 'My salary is competitive' was 53%, down 5 points.
One of the causes of these opinions is the intensifying competition in the labor market. Amazon, which is actually counted as 'Big Tech', has doubled its basic salary.
Amazon has more than doubled its maximum basic salary from 18 million yen to 40 million yen, because of 'intensifying competition in the labor market' --GIGAZINE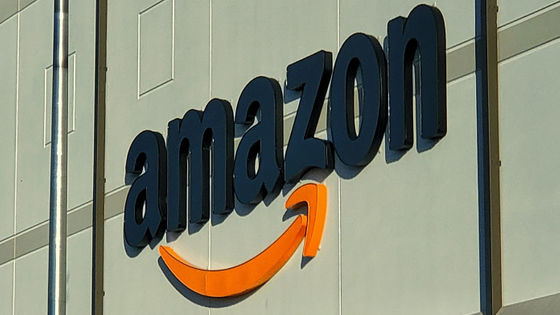 Apple is also providing a bonus with stocks to counter the withdrawal by Meta and others.


Apple provides up to 20 million yen worth of bonus to prevent job change-GIGAZINE


At a company-wide meeting in December 2021, Frank Wagner, vice president of compensation, said he would not implement a full salary increase. According to the survey, 84% of Pichai's employees have a favorable reputation, but it is difficult to work just because 'the top has a good impression', and Pichai and other executives have long-standing salary assessments. Explains that we are discussing changing the way we do.


in Note, Posted by logc_nt