Will Twitter Start Negotiations With Elon Musk on Proposal?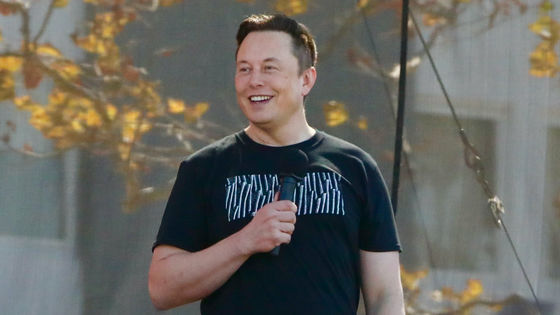 by Steve Jurvetson

Tesla and SpaceX CEO Elon Musk are proposing to Twitter for over 5 trillion yen , and Twitter is trying to prevent the acquisition with 'poison pill' . However, it is reported that negotiations on the acquisition have begun between Twitter and Mr. Musk, as Mr. Musk is about to raise funds for the acquisition and there is a risk that other shareholders will respond when the tender offer is launched . increase.

Twitter, under shareholder pressure, begins deal talks with Musk -sources | Reuters
https://jp.reuters.com/article/twitter-ma-musk-investors-exclusive/exclusive-twitter-under-shareholder-pressure-to-seek-deal-with-musk-sources-say-idUSKCN2MG0K7

Twitter's Board Is Said to Seriously Consider Elon Musk's Bid --The New York Times
https://www.nytimes.com/2022/04/24/technology/twitter-board-elon-musk.html

Twitter Re-Examines Elon Musk's Bid, May Be More Receptive to a Deal --WSJ
https://www.wsj.com/articles/twitter-re-examines-elon-musks-bid-may-be-more-receptive-to-a-deal-11650822932

Mr. Musk's proposal is '$ 54.20 per share', which is considerably higher than the price of Twitter shares in the last month.

Hedge funds and short-term investments, as Sahm Adrangi of Kerrisdale Capital Management, a hedge fund with a 0.15% stake in Twitter, said, 'I would end up with $ 54.20 per share,' according to Reuters. The house is asking whether to accept Mr. Musk's offer to buy as it is or to negotiate a small increase.

The Wall Streel Journal (WSJ) also reports that Lauri Brunner of hedge fund Thrivent Asset Management LLC, which owns about 0.4% of Twitter shares, supports Musk's takeover offer. Similarly, Jeff Gramm of hedge fund Bandera Partners LLC, which owns about 0.13% of Twitter shares, said, 'I can't come up with Musk's proposal unless I come up with an alternative that gives real value to shareholders. The only alternative is to find a higher bid. '

However, long-term shareholders disagree, and one of Saudi Arabia's Prince Al Waleed bin Tallal said, 'Mr. Musk's proposal is intrinsically valuable given Twitter's growth prospects. As one of the largest and longest-term shareholders, I and the Kingdom Holding Company reject this offer. '

I don't believe that the proposed offer by @elonmusk ($ 54.20) comes close to the intrinsic value of @Twitter given its growth prospects.

Being one of the largest & long-term shareholders of Twitter, @Kingdom_KHC & I reject this offer. Https://t.co/Jty05oJUTk pic.twitter.com/XpNHUAL6UX

— الوليد بن יلال (@Alwaleed_Talal) April 14, 2022


According to WSJ, Mr. Musk told Twitter board chairman Bret Taylor that 'the line of $ 54.20 per share cannot be transferred,' Reuters said, but Twitter's board of directors is $ 54.20 per share. We expect that the presentation will be too low. The New York Times (NYT) also said in Wall Street that while Musk's acquisition of Twitter is likely to succeed, the acquisition price is expected to remain below $ 60 per share. ..

Initially, Twitter did not make a takeover offer on its teeth, but with the prospect of raising funds for Mr. Musk's acquisition, even if there is a 'poison pill', there may be shareholders who will respond if the tender offer is carried out. It is believed that it was decided to negotiate directly with Mr. Musk.

It should be noted that the start of negotiations does not mean the acquisition of Twitter immediately, but it will be interesting to see if any results will be reported in the announcement of financial results for the first quarter ahead of Thursday, April 28.