How was the revamped font in the movie 'Avatar' series designed?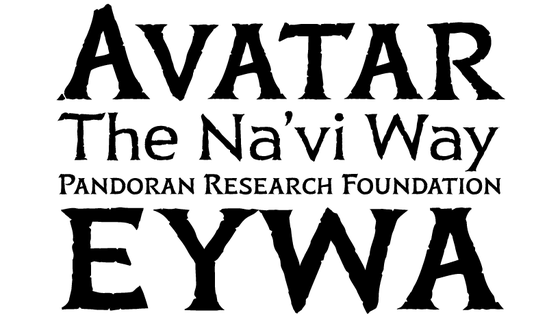 An original font designed to commemorate the 10th anniversary of the movie '
Avatar
' directed by
James Cameron
, who is known to have won the
number one movie box office revenue in the world,
and is also used in the sequel '
Avatar: The Way of Water
'. The design of is explained by John Rochelle, the founder and designer of the font design company 'Swell Type'.
Yep, I created the new AVATAR font – Swell Type
https://swelltype.com/yep-i-created-the-new-avatar-font/
In 2018, Rochelle received a phone call from
Lightstorm Entertainment
, a film production company founded by Cameron, asking if he could help design fonts for'future projects'. is.
The font
Papyrus
was used for the title and subtitles of 'Avatar' released in 2009. The use of this Papyrus font was also mentioned in the following Tale starring Ryan Gosling.
Papyrus --SNL --YouTube
'In fact, I think Papyrus is a pretty cool font, but I have to admit that it didn't look right on the Avatar title logo,' said Rochelle, who liked the Papyrus font Tale and looked back over and over again. It states.
It seems that the departure from the Papyrus font was also considering Lightstorm Entertainment, and Mr. Rochelle was asked to prepare a new font in the sequel. Rochelle was happy to accept this request, boasted to his family, and spent six months working on the font.
Rochelle started by cleaning up the outline of the characters sent to him and making it easier to read as a font. By removing overlapping points and unnecessary parts and making the unevenness of the outline clearer, it is easier to see even with a general character size.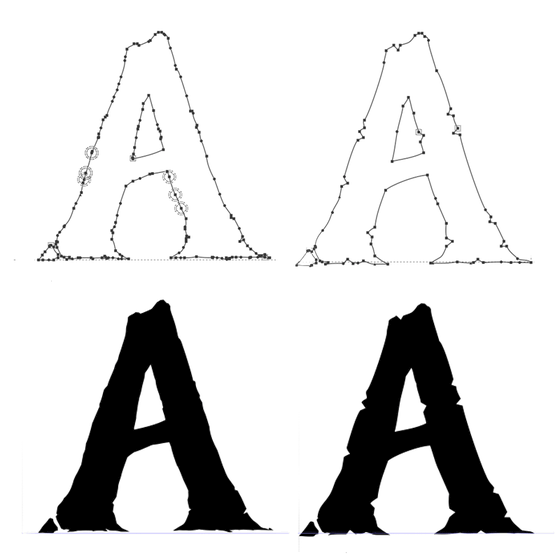 The uppercase letters of the alphabet were decided immediately by the logo and the sample, but it seems that the lowercase letters were a little difficult, so Mr. Rochelle said that the lowercase letters should be about half the size of the uppercase letters, or
small capital
letters that are almost the same height as the uppercase letters. He said he was wondering whether to do it or to make it look like an
uncial script
.
The design that Mr. Rochelle wrote through trial and error is as follows.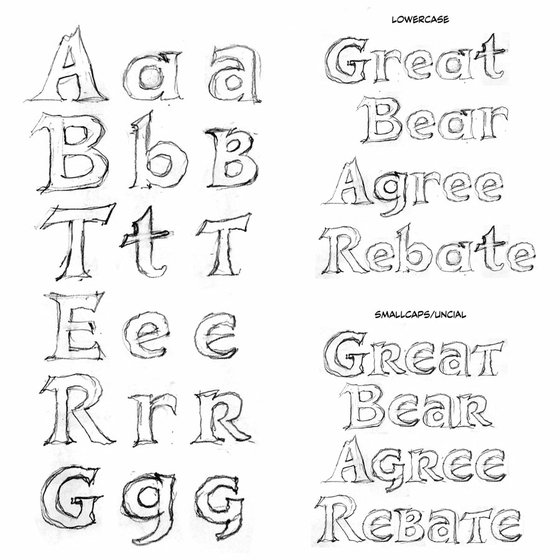 In the end, he settled on three types of designs: uppercase letters, small caps, and lowercase letters.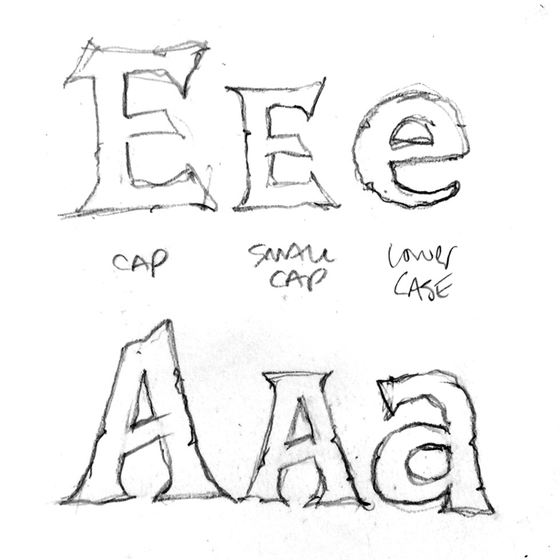 He also devised a lowercase letter with a slightly pointed design, but he seems to have died because the design was a bit extreme.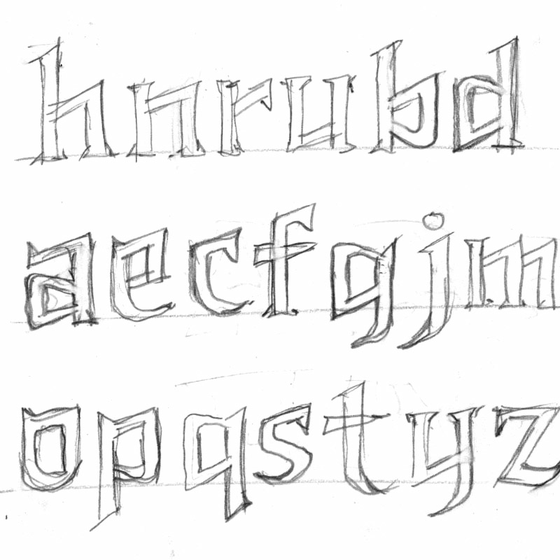 And this is the completed new avatar font. There are four styles: Light, Light Smallcaps, Regular, and Regular Smallcaps.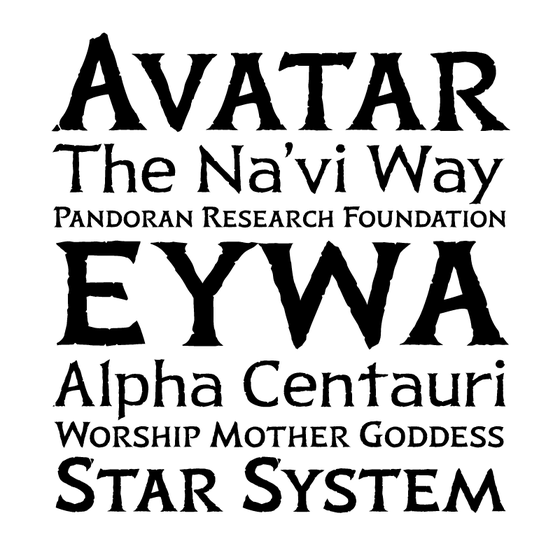 This new avatar font was first unveiled at a commemorative event in December 2019, 10 years after its release.