Haagen-Dazs crispy sandwich 'macadamia nuts scotch' tasting review with excellent compatibility between rich butterscotch and macadamia nuts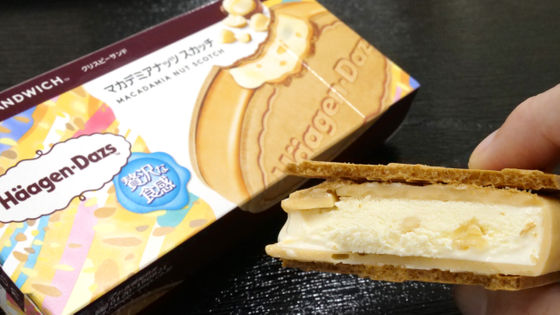 ' Macadamia nut scotch ' has been added to the 'Crispy Sands' series, which is made by sandwiching Haagen-Dazs ice cream with crispy and crispy wafers, for a limited time from May 31, 2022 (Tuesday). I actually bought and ate it to taste the ice cream that was made by adding macadamia nuts to the mellow butterscotch ice cream and coating it with butterscotch chocolate.

Crispy Sandwich 'Macadamia Nut Scutch' | News Release | Haagen-Dazs Japan Häagen-Dazs

https://www.haagen-dazs.co.jp/company/newsrelease/2022/0428.html
This is the new flavor of crispy sandwich 'macadamia nut scotch'.


Looking at the raw material column, 'Butterscotch chocolate coaching', 'Fried macadamia nuts', 'Butterscotch', etc. were listed.




The calorie is 290 kcal per piece.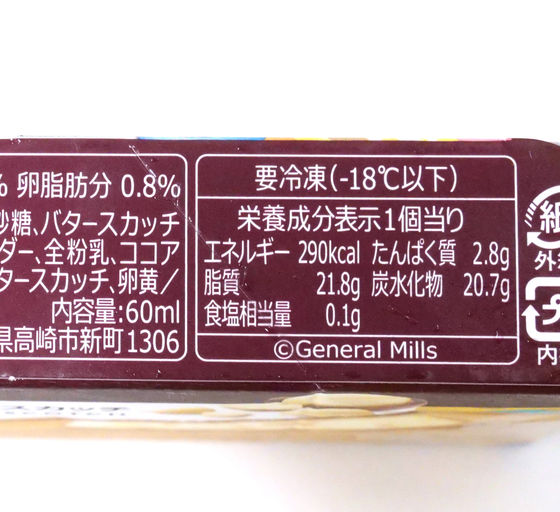 When you take it out of the plate, it looks like this.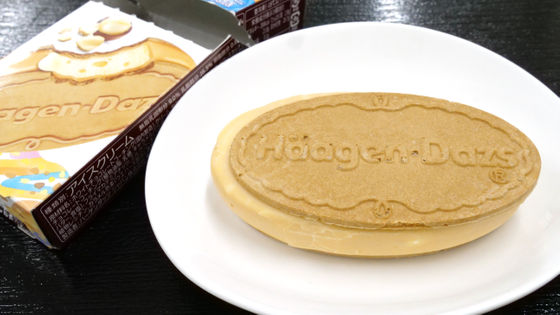 If you look at the cross section, you can see that the butterscotch ice cream with macadamia nuts is coated with butterscotch chocolate and then sandwiched with wafers. After a bite, the crispy texture of the wafer and the crispy texture of the chocolate coating spread the rich flavor of butter in the mouth. The savory flavor of macadamia nuts, which is slowly roasted in coconut oil at low temperatures, is a nice accent, and the ice cream has a mellow, rich yet addictive taste.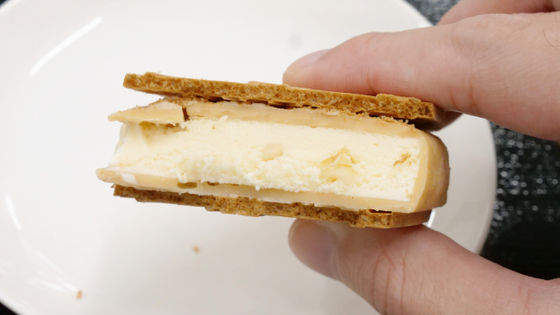 Haagen-Dazs 'Macadamia Nut Scutch' can be purchased at supermarkets and convenience stores nationwide from May 31, 2022 (Tuesday), and the suggested retail price is 319 yen including tax.