The problem that Amazon Prime is too difficult to cancel is finally solved. With just '2 clicks', the withdrawal is completed, but Japan is not covered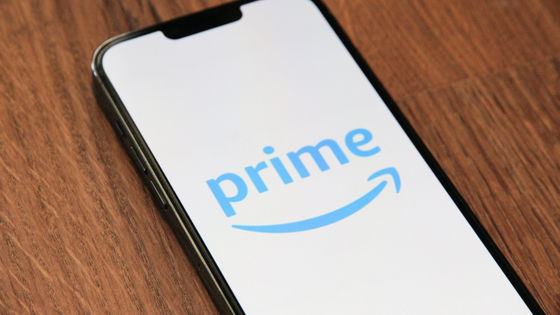 The European Commission announced on July 1, 2022 that it has agreed with Amazon to ensure that Amazon Prime withdrawals are in line with EU consumer rules. This makes it easier to understand how to unsubscribe from Amazon Prime in Europe and reduces the number of clicks to just two.

Consumer protection: Amazon Prime changes its cancellation practices to comply with EU consumer rules

https://ec.europa.eu/commission/presscorner/detail/en/ip_22_4186
Amazon agrees to drop Prime cancellation'dark patterns' in Europe | TechCrunch
https://techcrunch.com/2022/07/01/amazon-ends-prime-cancellation-dark-patterns-europe/
Amazon Prime, which is famous for its complicated cancellation method, is often accused of being a '
dark pattern
' that tricks users into giving up their withdrawal, and in 2021, Norwegian consumer authorities sued Amazon. doing.
The following article explains how difficult it is to cancel Amazon Prime with images.
'Amazon Prime is too difficult to cancel', consumer organization indicts Amazon-GIGAZINE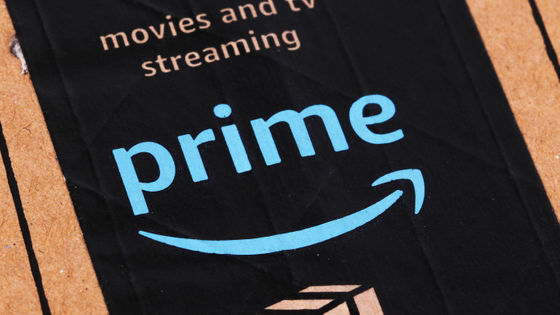 by
Marco Verch Professional Photographer
Following complaints from the Norwegian Consumer Council and the European Consumer Alliance, the European Commission began its investigation in April 2021. As a result, in consultation with Amazon, it was decided that from July 1, 2022, the method of canceling Amazon Prime will be greatly simplified.
Below is the cancellation screen for Amazon Prime members newly implemented by Amazon. The 'End membership now' button for unsubscribing is color-coded with the other buttons for intuitive and easy-to-understand.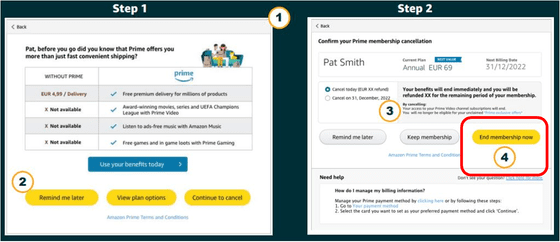 'In many cases, it's very easy for consumers to subscribe to a subscription service online, which is very convenient for consumers, but the opposite of canceling is just as easy,' said Didier Reynders, European Commissioner for Justice. Consumers should be able to exercise their rights without pressure from the platform, especially the'dark pattern'must be banned, 'Amazon said. We welcomed our promise to improve the method.

This response by Amazon is targeted at Germany, France, Italy, Spain, the Netherlands, Poland, Sweden, and it is said that changes will be made in the United Kingdom by the end of August. However, there are no plans to change the withdrawal method in other regions, including Japan and the United States.

In a statement to the media, Amazon said, 'Customer transparency and trust are our top priorities. We designed to make it clear and simple for you to register and unsubscribe from Prime membership. We will continue to listen to our customers and continue to seek ways to improve their experience, following constructive dialogue with the European Commission. ' No mention was made of responses outside of Europe.