The 'Digital Market Law' and 'Digital Services Law' created by the EU to regulate Big Tech such as Apple, Google, and Meta are grouped together as a 'digital service package' and officially approved.


The Digital Markets Act (DMA), a law proposed by the European Commission (EC), the policy enforcement body of the European Union (EU), to prevent monopoly by major companies in the technology industry such as Apple and Google in December 2020 . And the Digital Services Act (DSA) have been combined into a 'Digital Services Package' and officially approved by the European Parliament.

Digital Services: landmark rules adopted for a safer, open online environment | News | European Parliament
https://www.europarl.europa.eu/news/en/press-room/20220701IPR34364/digital-services-landmark-rules-adopted-for-a-safer-open-online-environment

Digital Services Package
https://ec.europa.eu/commission/presscorner/detail/en/IP_22_4313

EU Approves Landmark Legislation to Regulate Apple and Other Big Tech Firms-MacRumors
https://www.macrumors.com/2022/07/05/eu-approves-landmark-legislation-to-regulate-apple/

The 'Digital Markets Act (DMA)' encourages fair competition in Europe by imposing restrictions on 'gatekeepers' that refer to platformers of a certain size or larger that lead to market monopoly. Law as a purpose. The final draft was finalized in March 2022, and companies considered by law to be 'gatekeepers' will be fined up to 10% of their sales.

European Council and European Parliament officials agree on final draft of 'Digital Markets Act', requiring WhatsApp and iMessage to interoperate with small messaging apps-GIGAZINE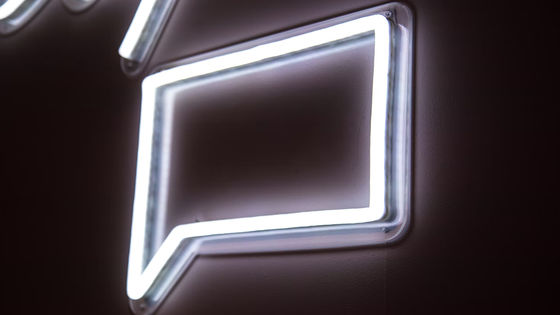 The rules defined by DMA are as follows, and companies certified as gatekeepers must follow:

· Users need to install apps from third-party app stores and allow them to be sideloaded directly from the internet.
· Developers need to provide a third-party payment system in their app to allow them to promote their offers outside the gatekeeper's platform.
· Developers need to be able to integrate their apps or digital services directly with services that belong to the gatekeeper. This includes the need to enable messaging, voice and video calling services to interoperate with third party services on demand.
• Developers need to be provided with access to hardware features such as 'near field communication technology, secure elements and processors, authentication mechanisms and software used to control those technologies'.
· You need to make sure that all apps are uninstallable and allow users to unsubscribe from core platform services under the same conditions as subscriptions.
· You need to give the user the option to change the default voice assistant to something else developed by a third party.
· Data and metrics, such as marketing and advertising performance data, need to be shared with developers and competitors.
• Establish a "compliance function" group with independent senior management and sufficient authority, resources and access to management to monitor compliance with EU regulatory legislation.
-The European Commission must be notified in advance of mergers and acquisitions.

In addition, the following are prohibited in DMA.

· Pre-installing certain software applications and requiring users to use important default software services such as web browsers.
· Request app developers to list in the app store using a specific service or framework, such as a browser engine, payment system, or identity provider.
・ Give preferential treatment to unique products, apps, and services, and rank them higher than other products.
-Reusing personal information collected during the service for another service purpose.
-Establishing unfair conditions for business users.

In DMA, gatekeepers who violate the rules will be fined up to 10% of the company's worldwide annual sales, and up to 20% of the company's annual sales will be fined if the violations are repeated. In addition, if the gatekeeper commits a 'systematic infringement', the European Commission may require the gatekeeper to sell the business or any portion thereof (including units, assets, intellectual property rights and brands). It will also be possible to add prohibited items as sanctions.

And the 'Digital Services Act (DSA)' is a law to eliminate the spread of false information and targeting advertisements from social media and search platforms provided by technology companies, and companies can remove illegal content posted on their platforms. It will be required to be removed promptly, and companies that violate it will be fined up to 6% of their annual sales.

EU reaches agreement on 'Digital Service Law', forces Google, Meta, Twitter, Amazon, etc. to monitor content and transparency of algorithms --GIGAZINE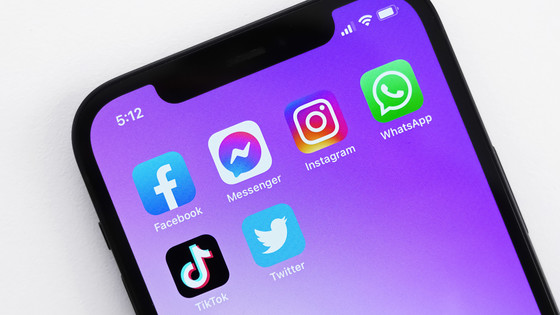 Apple's App Store practices are under scrutiny not only by the EU but also by regulatory agencies such as the United States, United Kingdom, Japan and South Korea. Many regulators are concerned about the fact that Apple does not allow sideloading on its platform, and it is expected that cooperation between institutions will be expected.

The 'Digital Services Package', which is a collection of EU DMAs and DSAs, must be approved by the European Council before it comes into force in the fall of 2022.