'Chim Chim God Mini' with a cute buttocks that stick out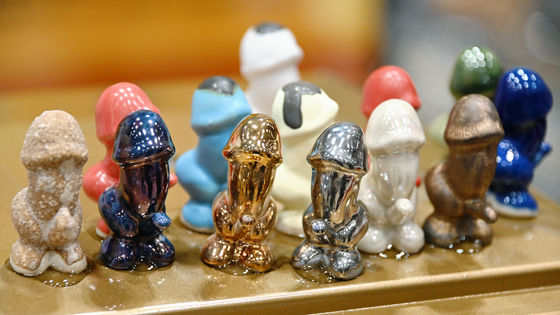 A mini version of the ceramic art work 'Chim Chim God' by potter
Ryota Aoki
'Chim Chim God Mini' has appeared at the venue of
Wonder Festival 2022 [Summer]
. A variety of variations are used to express the sexy appearance, the appearance without hail, and the appearance of being uncertain about how to express it.
CHIM CHIM GOD MINI --Ceramic artist Ryota Aoki
https://www.ryotaaoki.com/chimchimgod/
The eye-catching, standing-up guy at the booth is 'Chim Chim God.'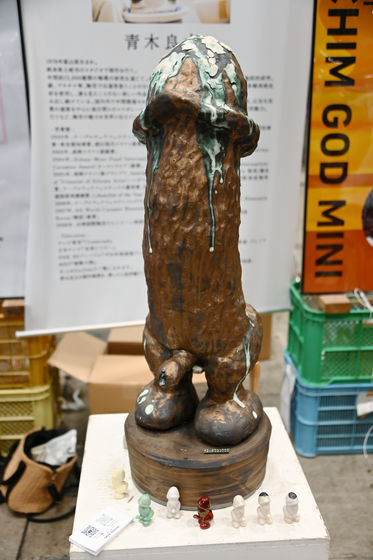 It doesn't feel like a 'shintai', but it can be purchased for 2 million yen.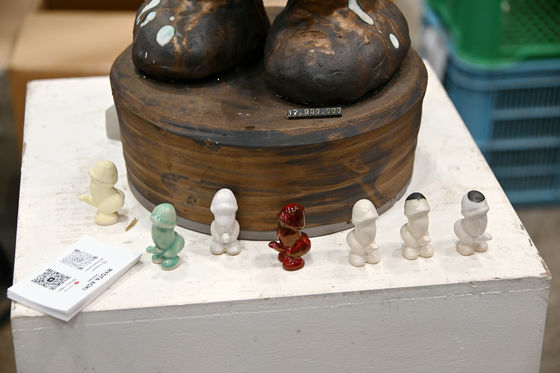 This is Chim Chim God, which is characterized by its shiny platinum plating. It can be purchased as well.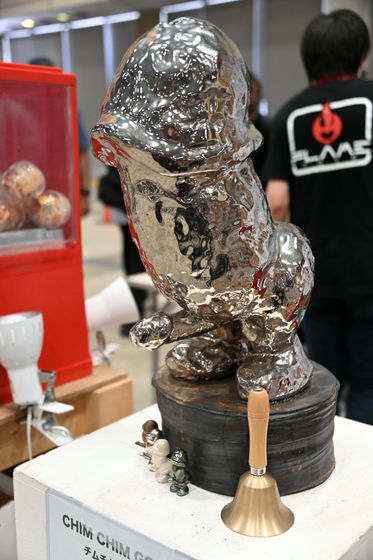 The head (?) That gives a firm impression.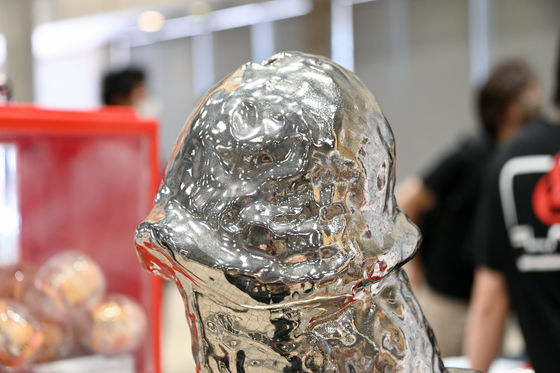 Gacha Gacha has appeared at the Wonder Festival venue, and you can draw Chim Chim God Mini for 1000 yen each time. It's a pretty big game.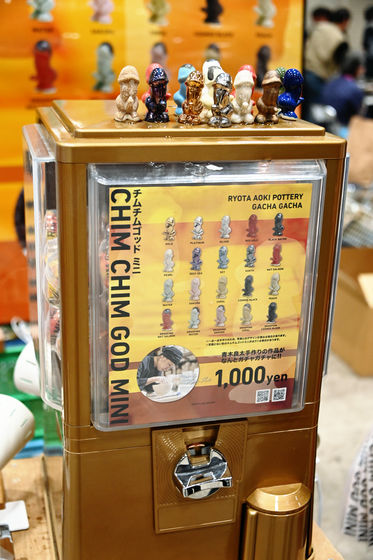 Seen from a distance, it looks like soft vinyl, but it's all pottery. Individuals with 'dripping' on their heads are baked with a different glaze. It seems that each color has various powers, such as gold for increasing luck and platinum for increasing talent.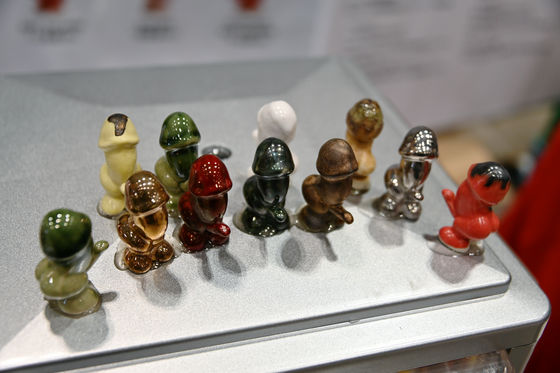 The appealing point is that it is a slippery and sexy butt that sticks out.