I tried Mac's limited-time menu ``Mac Shake Doraemon Ramune'' and ``Doraemon Chocolate Banana Pie'' decorated with Doraemon and Nobita's original packages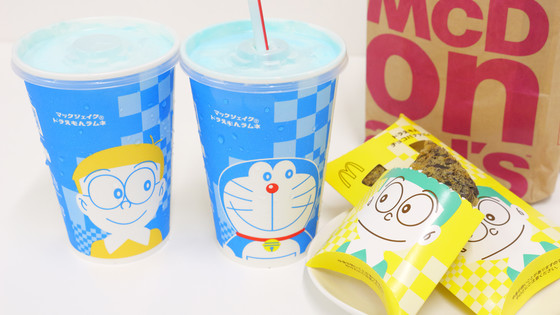 As McDonald's summer limited sweets, Doraemon original packages `` McShake Doraemon Ramune '' and `` Doraemon Chocolate Banana Pie '' appeared on Friday, August 5, 2022. It is said that it is a sweet that makes you feel the summer of Japan, 'Macshake Doraemon Ramune' has a nostalgic flavor of Ramune, and 'Doraemon Chocolate Banana Pie' seems to be able to enjoy the taste of chocolate bananas eaten at summer festival stalls. I actually tried it.

Limited time only! Two types of Doraemon original package sweets will be available from 8/5 (Fri.)! | McDonald's Official

https://www.mcdonalds.co.jp/campaign/doraemon-sweets-2022/
Arrived at McDonald's.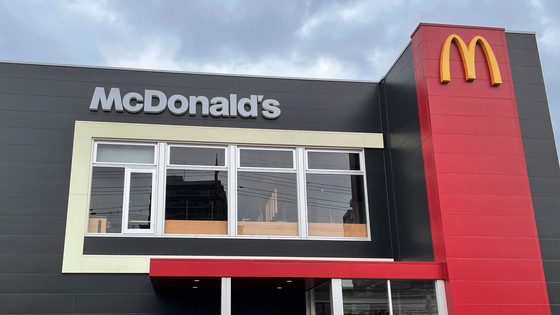 There was a poster announcing the collaboration with Doraemon at the shop front.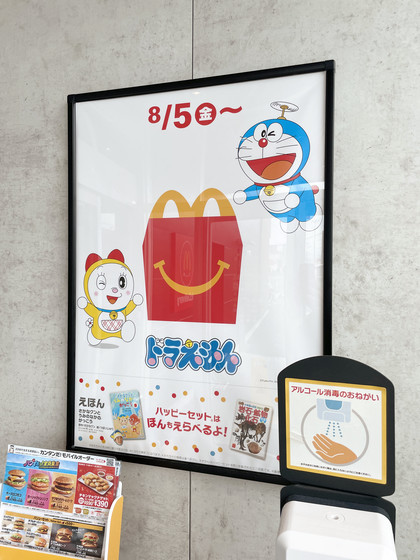 I bought two McShake Doraemon Ramune (M size, 200 yen including tax) and Doraemon Chocolate Banana Pie (150 yen including tax).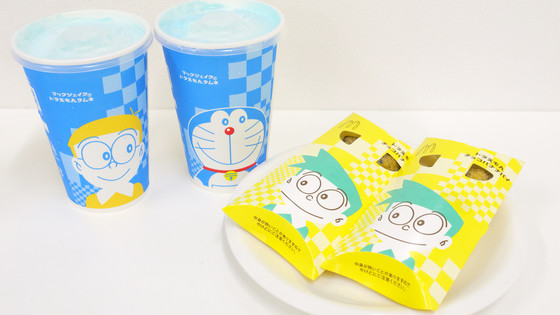 McShake Doraemon Ramune comes in three packages: Doraemon, Nobita, and Gian.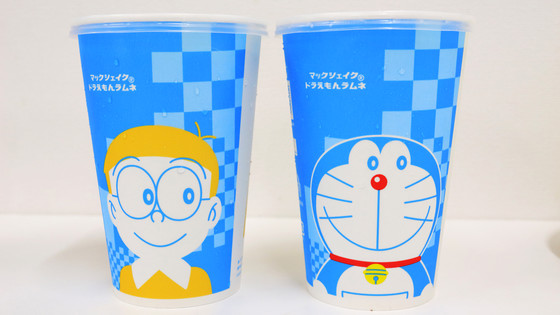 When I opened the lid, the McShake was a little melted, but it looked like a mixture of blue and white.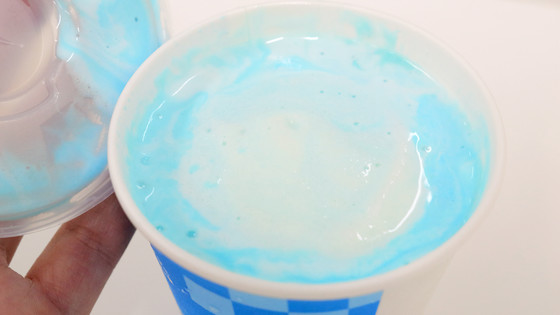 When I drank it, it tasted exactly like Ramune with candy and ice cream. The refreshing scent of ramune mixes with the gentle sweetness of the cream for a refreshing drink. There was also a comment from the editorial staff who tasted it, ``The scent of ramune is refreshing, so it may be easy to drink.''



There are three types of Doraemon chocolate banana pie packages: Suneo, Shizuka, and Dorami. This time I bought two and both were Suneo.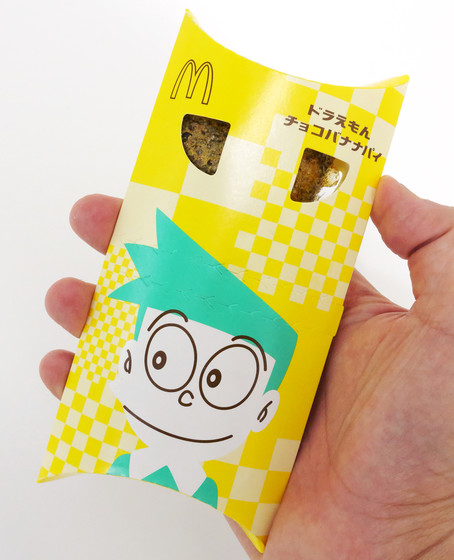 When I put the contents on a plate, it looks like this. The surface of the pie crust is mixed with yellow and black, and it looks exactly like a ripe banana.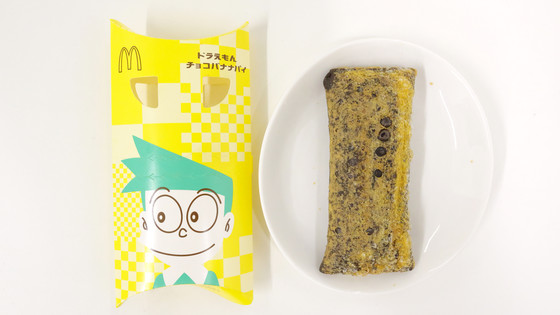 A thick yellow banana filling and chocolate sauce were sandwiched between the bittersweet chocolate pie dough. When you eat it, the flavor of chocolate and the sweetness of banana are mixed, and this is certainly the taste of chocolate banana. Banana filling was slightly sweet but fruity and had a response to eating.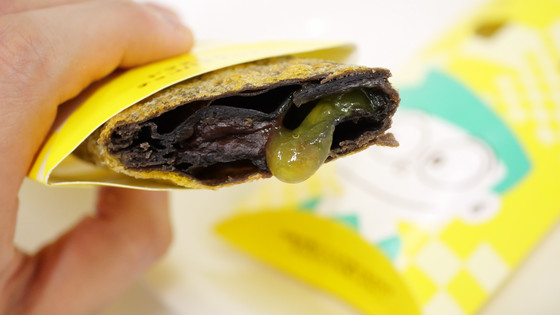 'McShake Doraemon Ramune' and 'Doraemon Chocolate Banana Pie' can be ordered at McDonald's stores nationwide for a limited time from August 5, 2022 (Friday).