SoundCloud announces laying off up to 20% of its global workforce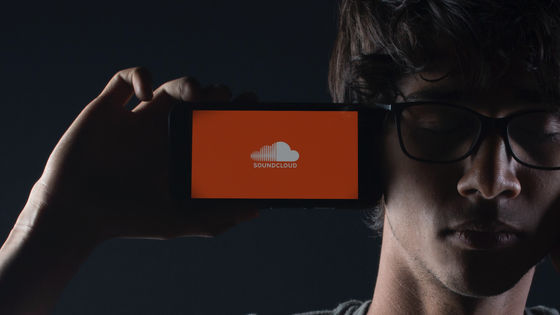 SoundCloud
, an audio file sharing service, has announced plans to lay off up to 20% of its employees worldwide. The company's CEO, Mikael Weismann, has attributed the mass layoffs to 'difficult economic conditions and headwinds in financial markets.'
SoundCloud Lays Off 'Up to 20%' of Workforce – Billboard
https://www.billboard.com/pro/soundcloud-layoffs-20-percent-workforce-global/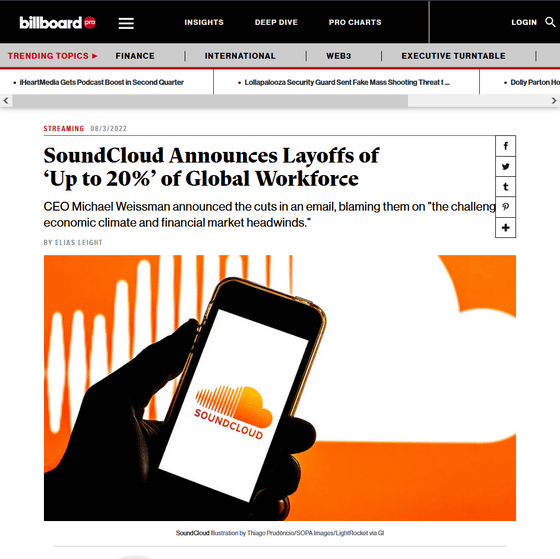 SoundCloud is firing 20 percent of its global workforce - The Verge
https://www.theverge.com/2022/8/4/23292362/soundcloud-firing-20-percent-workforce-layoffs
SoundCloud CEO Weisman sent an email to employees on Wednesday, August 3, 2022, local time, announcing a large-scale workforce reduction worldwide. According to information obtained by overseas media Billboard, CEO Weismann has announced that 'we plan to reduce our global team and affect up to 20%.' "It is incredibly difficult to make changes that impact our employees, but given the difficult economic climate and headwinds in the financial markets, layoffs are not an option," Weisman said of the large-scale layoffs. It's necessary,' he explained.
Weisman added, 'This change will put SoundCloud on a path to sustainable profitability over the long term. We have already begun making prudent financial decisions across the company. , which is now leading to large-scale layoffs.'
When Billboard contacted SoundCloud about the job cuts, a company spokesperson said, 'Due to significant corporate changes and a difficult economic and financial environment, we have announced that we are reducing our global workforce by approximately 20%. While reinforcing our commitment to fulfilling our mission of leading the next era of music during difficult times, we are also focused on providing resources to support those who are leaving the company.' It looks like you got an answer.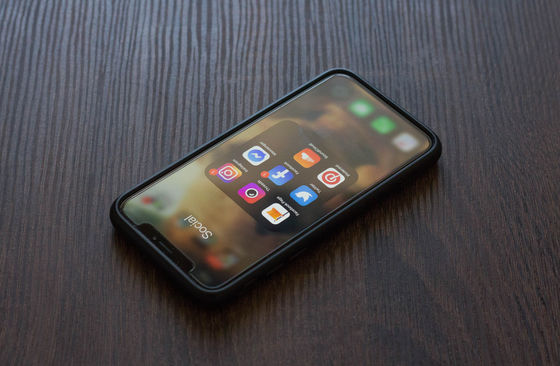 SoundCloud has implemented a large-scale layoff once in 2017, and at this time it has reduced about 40% of all employees. Alex Ljung, who was CEO of SoundCloud at the time, explained that the reduction was 'to control an independent future.'

Five years later, SoundCloud is heading towards profitability. SoundCloud received a $170 million (about 23 billion yen) investment led by Raine Group and Temasek and a $75 million (about 10 billion yen) investment from Pandora's parent company SiriusXM. SoundCloud achieved profitability in early 2020, and annual recurring profit (ARR) reached $ 300 million (about 40 billion yen) in early 2022.

In 2019, the distribution business is expanding, and SoundCloud announced a loyalty initiative centered on new users. As a result, for example, if there is a ``fan who listens to only two artists every month'', the monthly SoundCloud usage fee of $ 10 (about 1300 yen) will be split between two artists. This kind of user-centric royalty was only available to indie artists.

In addition, CEO Weisman says that the layoffs will affect employees in the United States and the United Kingdom, and the affected employees will be 'notified within a few days.'