Kilfevon's ``Tart of super-selected banana and fluffy cream'' tasting review with outstanding compatibility between fluffy cream and rich banana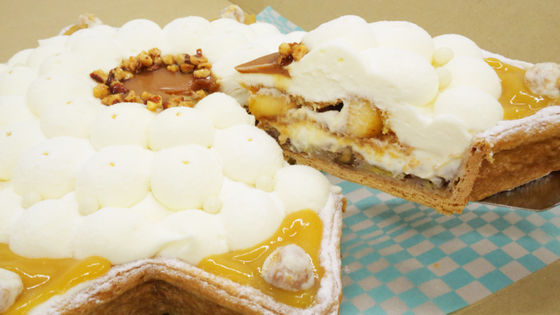 From September 1, 2022 (Thursday), ` ` Gokusen Banana and Fluffy Cream Tart '' has been added to the menu of the fruit tart specialty store `` Kilfevon ''. The new product, which the staff of Tokyo Skytree Town Solamachi store devised, is a star-shaped pie layered with walnut-filled banana pound and caramel syrup-pickled bananas, combined with white chocolate-flavored cream, with a cloud and star motif. It is said that it is finished as a tart. I was wondering what kind of sweets it was, so I actually bought it and tried it.

[New] 30th Tokyo Sky Tree Town Solamachi store devised super-selected banana and fluffy cream tart | Grand Front Osaka store | Menu | Special tart and cake shop. Kilfevon

https://www.quil-fait-bon.com/menu/detail.php?tsp=19&tmn=1645
Arrive at Kilfevon.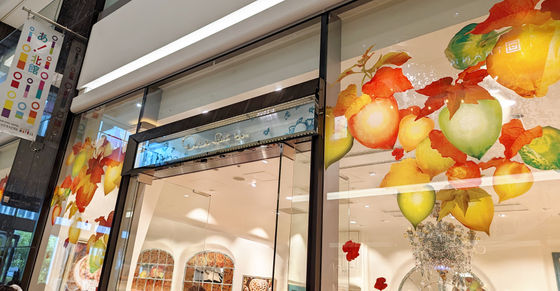 I found the new sweets I was looking for in the cake show window.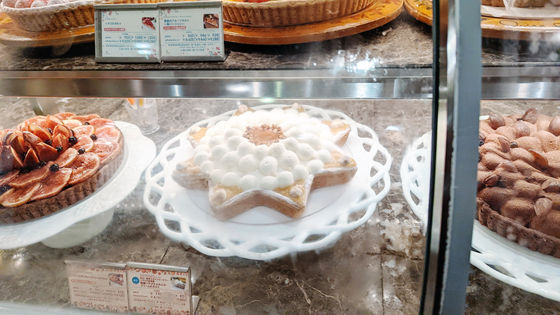 So, I bought a hall of 'Gokusen Banana and Fluffy Cream Tart' and came back.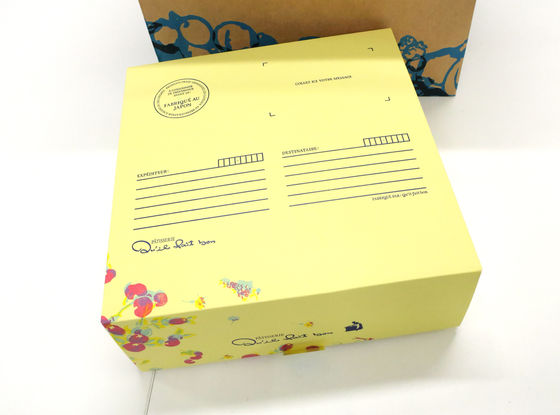 It looks like this when you open the box. It is star-shaped instead of circular.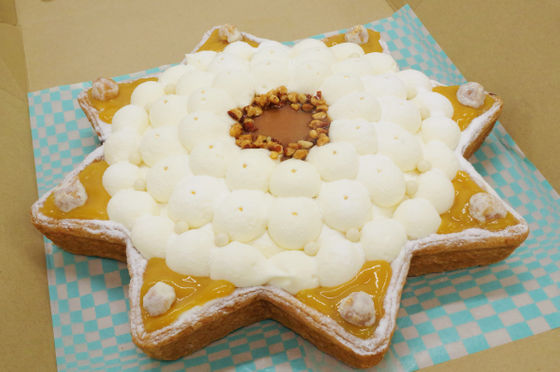 Looking at the cross section, you can see that banana pound and caramel syrup pickled bananas are layered in the tart dough, and cream is on top of it.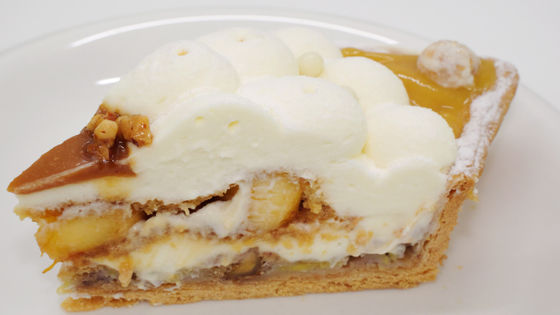 When you eat it, the rich taste of the polar banana and the richness of the cream spread in your mouth. The walnuts in the banana pound are a nice accent, and it was a tart that you can fully enjoy the elegant flavor of white chocolate and the compatibility of banana and fluffy cream.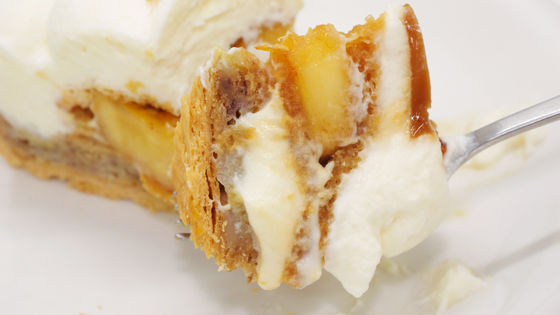 The corners of the stars are topped with sweet and sour cream similar to apricot, and the sweet and sour cream in the center is different from the cream.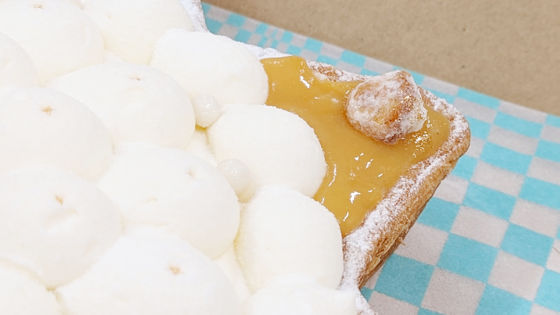 ``Gokusen Banana and Fluffy Cream Tart'' can be purchased at Kilfevon nationwide for a limited time from September 1, 2022 (Thursday) to the end of September. 831 yen including tax, eat-in at the hall is 6776 yen including tax, takeout is 6652 yen including tax.