How to quickly build an environment that allows live distribution of video within the same LAN without depending on external services with a small distribution device 'LiveShell W'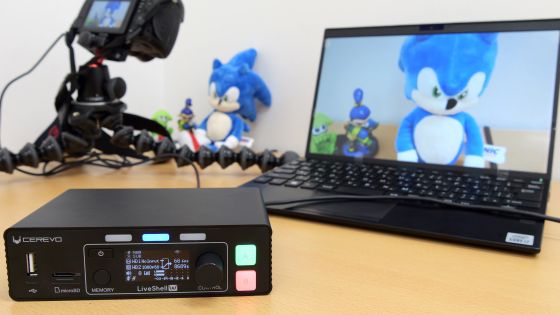 Services such as YouTube and Twitch that can easily realize live distribution are widely used, but using external services for purposes such as internal meetings and school classes may feel uneasy. By using the palm-sized live distribution device '
LiveShell W
', it is possible to easily build an environment in which live distribution of video can be performed within the same LAN without depending on external services. I checked the procedure to do and the procedure to watch the distribution video.
2 screen switching compatible live distribution device 'LiveShell W' | Cerevo
https://liveshell.cerevo.com/ja/w/
'LiveShell W' is a live distribution device that enables full HD 30fps live distribution without a PC, and has various functions such as instant switching between two input systems and 3ch simultaneous distribution. The following article explains in detail the initial setting procedure of 'LiveShell W' and how to use 'LiveShell Studio' that can control 'LiveShell W'.
Summary of how to live broadcast on YouTube using 'LiveShell W' that can deliver high-quality images of the camera live without a PC - GIGAZINE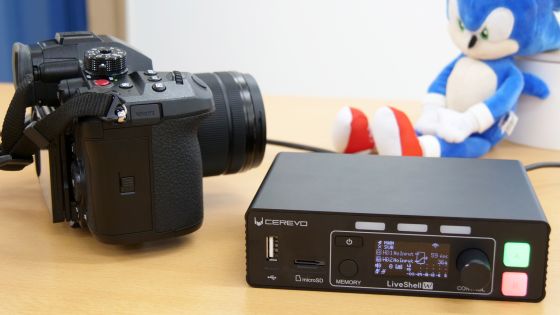 In order to distribute video within the same LAN with 'LiveShell W', it is necessary to use the RTSP server function. In 'LiveShell W', you can assign your favorite distribution settings to channels 1 to 3, but the RTSP server function is assigned to channel 2 in the initial state. Therefore, you can start live distribution without setting anything.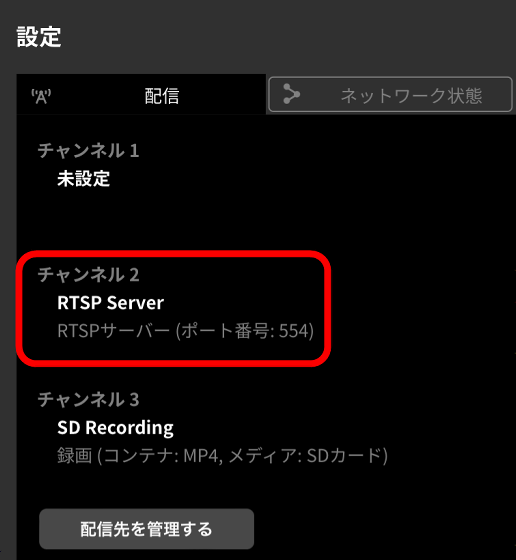 This time, we will connect one camera to 'LiveShell W' and distribute the video of the camera within the same LAN as shown below.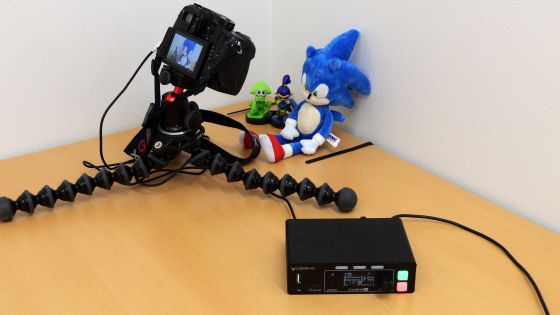 First, of the three buttons at the top of the display, press the center button twice, and when the confirmation screen is displayed, press the button marked 'A' on the right end. This is all you need to start broadcasting within the same LAN.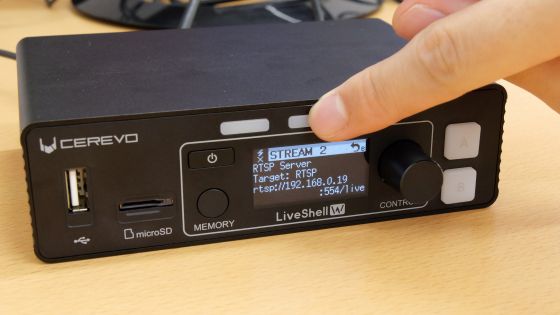 After you start your live stream, tell your viewers the URL that will appear on your display. The URL this time was 'rtsp://192.168.0.19:554/live'. Be careful not to make a mistake in conveying because there is a line break in the middle due to the display size.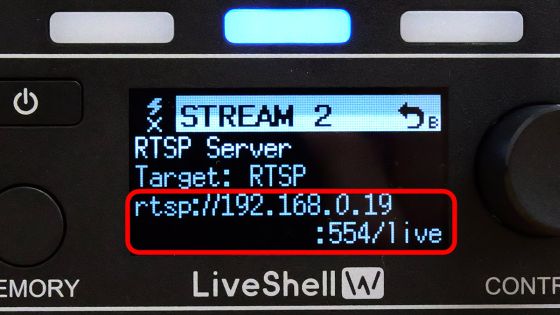 Viewers can watch the live broadcast by connecting to the above URL with a media player that supports RTSP such as '
VLC
'. If you're watching with VLC, click 'Open Network Stream' in the 'Media' menu.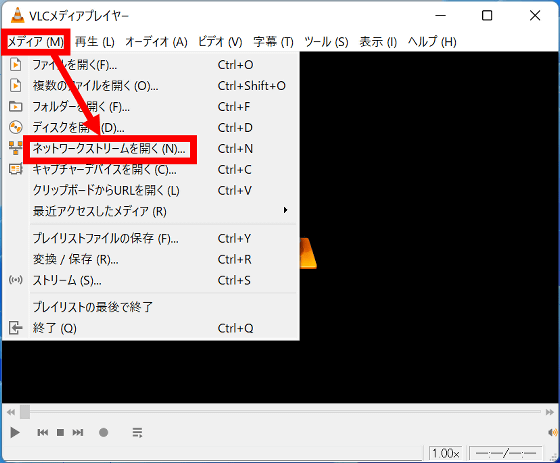 When the following dialog is displayed, enter the URL and click 'Play'.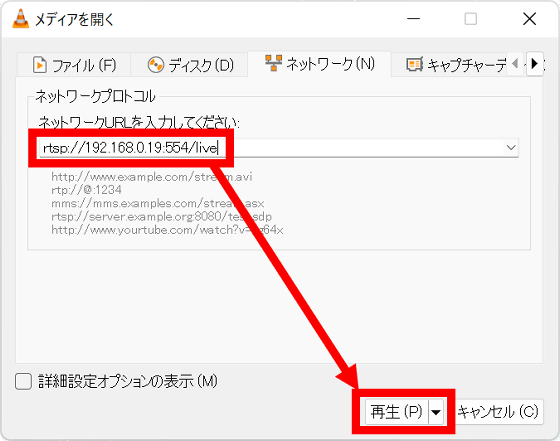 Then the live broadcast will start playing. You can basically watch it with the same operation on media players other than VLC.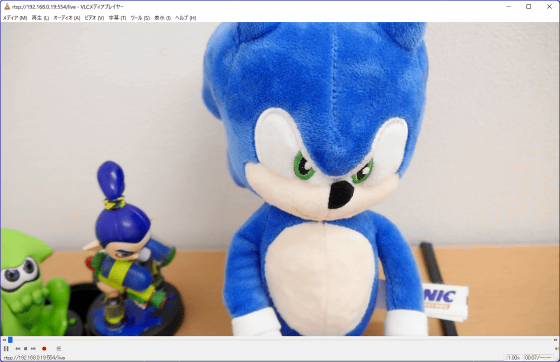 If you use 'LiveShell W', you can build a live distribution environment with very simple operations as described above. This time, we distributed the video from one camera to one channel, but with 'LiveShell W' you can switch between two input devices and simultaneously distribute up to three channels. In addition, it is possible to output to an external display and record locally, so you can build a variety of live distribution environments according to your needs.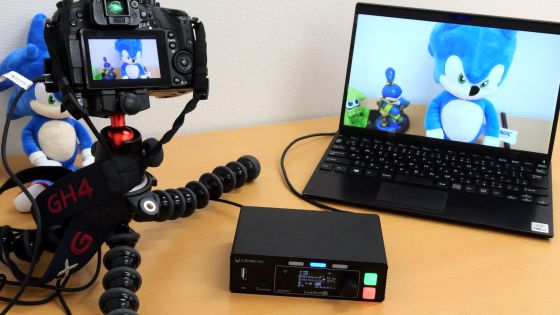 In addition, 'LiveShell W' is sold at the official store for 107,800 yen including tax. Also, at the time of writing the article, Amazon.co.jp sells a 3-year maintenance plan set for 144,550 yen.

Amazon | [Domestic manufacturer] Cerevo LiveShell W premium maintenance set | CDP-LS05A-SPS03 | PC-less live distribution equipment Switcher Encoder Full HD H.264 SD recording | Cerevo |