The iPhone 14 battery replacement cost has risen sharply worldwide, and in Japan it will be more than 5000 yen higher than the iPhone 13 series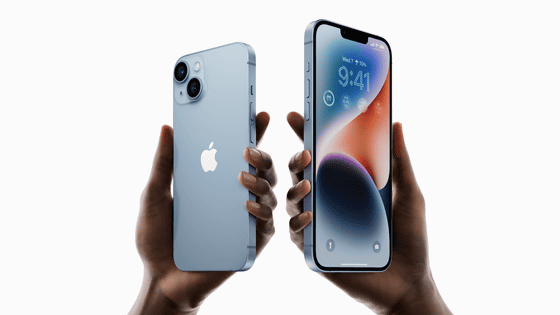 The
iPhone 14 series
announced by Apple at an
event
on September 8, 2022 became a
hot topic
because the selling price in Europe and Japan was significantly higher than the
iPhone 13
when it was first released, partly due to the weak yen. However, the selling price in the United States was left unchanged. However, it is reported that the 'battery replacement cost' of the iPhone 14 series has increased significantly in the United States as well.
iPhone 14: How much does it cost to replace your battery?
https://9to5mac.com/2022/09/12/iphone-14-battery-repair-cost/
Apple raises iPhone 14 battery costs above pre-Batterygate levels | Ars Technica
https://arstechnica.com/gadgets/2022/09/iphone-14-battery-replacement-costs-quietly-rise-to-99/
Technology media 9to5Mac said, ``Apple says that replacing the iPhone 14/14 Plus/14 Pro/14 Pro Max battery will cost $99 (about 14,100 yen). It has risen from iPhone 13's $ 69 (about 9800 yen), a price increase of about 43%.'
Battery replacement costs for the iPhone 14 series have also been raised in countries other than the United States. In the UK, the iPhone 13 battery replacement cost was 69 pounds (about 11,500 yen), while the iPhone 14 cost 105 pounds (about 11,500 yen). It is said that it is about 17,500 yen).
As a test, I accessed
the official iPhone battery service
and got an estimate of battery replacement costs in Japan. For the 'iPhone 13' series, the replacement cost is 9800 yen.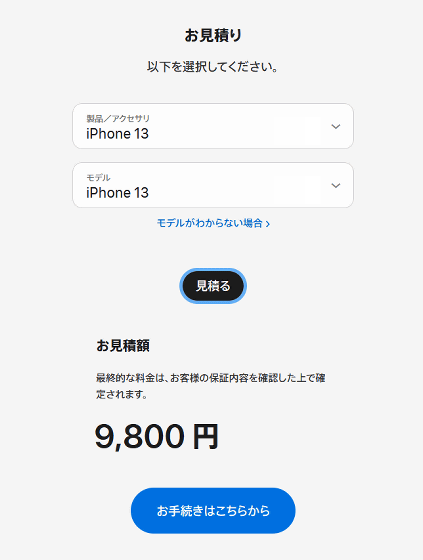 However, with the 'iPhone 14' series, the battery replacement cost is 14,900 yen, which is a whopping 5,100 yen increase.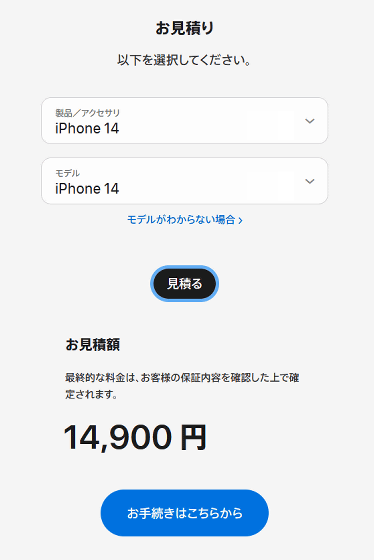 The regular iPhone 14 has a battery capacity of 3279mAh, which is almost unchanged from the regular iPhone 13's 3227mAh, and the other Pro and Pro Max are almost the same as the iPhone 13 series. Therefore, 9to5Mac said, ``It is unclear why only the iPhone 14 has risen so much.The battery capacity of the iPhone 14 is almost the same as the iPhone 13, so it is hard to feel that it is worth the money.''

Technology media Ars Technica said, ``It's the first time since 2017 that it costs more than $ 70 (about 10,000 yen) to replace a genuine iPhone battery,'' Apple said. He pointed out that the price, which had been deliberately lowered during the ' battery gate ' problem, suddenly increased here.

In addition, within the one-year warranty period from purchase or within the support period of ' AppleCare + ' of the terminal warranty service, if the battery status of the iPhone is 80% or less of the maximum capacity, it can be replaced free of charge.