I tried using 'Anker 511 Charger (Nano 3, 30 W)' which is compact with a foldable plug even though it can output up to 30 W


As a new model of Anker's quick charger 'Anker 511 Charger', a new 'Anker 511 Charger (Nano 3, 30W)' compatible with USB PD with a maximum output of 30W has appeared, so it is also possible to use the newly introduced bio-based material. I tried using it together with 'Anker 541 USB-C to Lightning Cable (Bio-Based 3ft)' and 'Anker 543 USB-C to USB-C Cable (Bio-Based 3ft)'.

Anker Japan Official Site

https://www.ankerjapan.com/
Each outer box looks like this.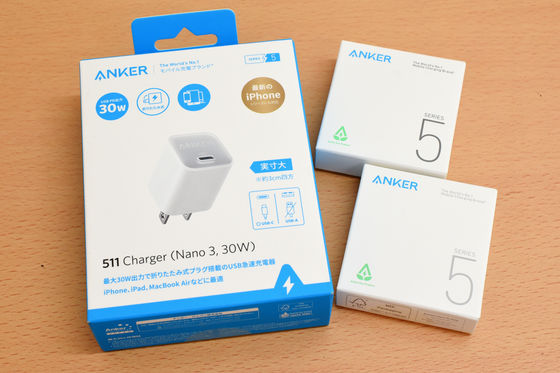 Anker 511 Charger main body and manuals.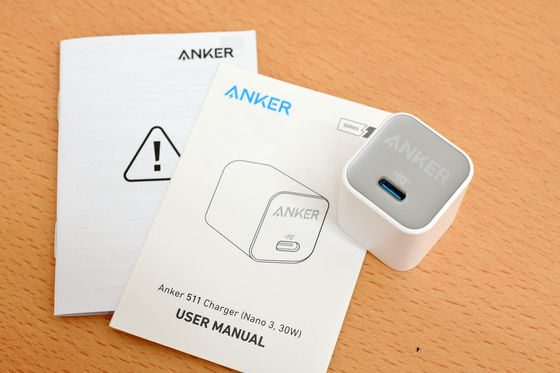 One of the features is that the plug on the back is foldable. Input is 100-240V ~ 1A 50-60Hz, output is 5V 3A/9V 3A/15V 2A/20V 1.5A (30W Max), PPS is 3.3-11V 3A Max (30W Max)/3.3-16V 2A Max (30W Max ).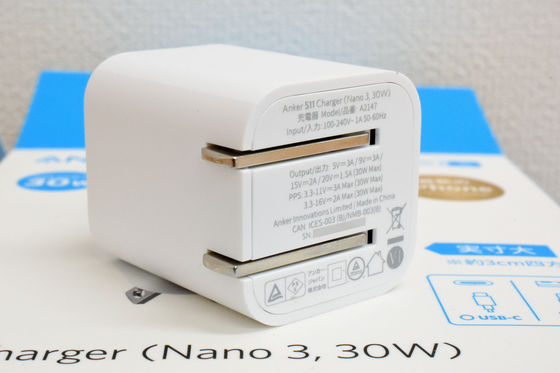 The main body size is about 3 cm square and it looks like this when the plug is pulled out.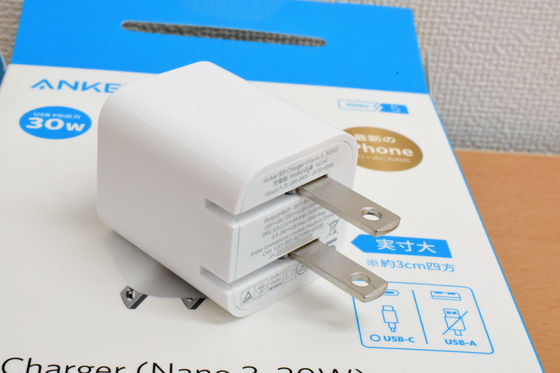 This time, we will use 'Anker 543 USB-C to USB-C Cable (Bio-Based 3ft)' and 'Anker 541 USB-C to Lightning Cable (Bio-Based 3ft)' in combination. 543 is the darker one with the letters 'SERIES 5' on the package, and 541 is the lighter one.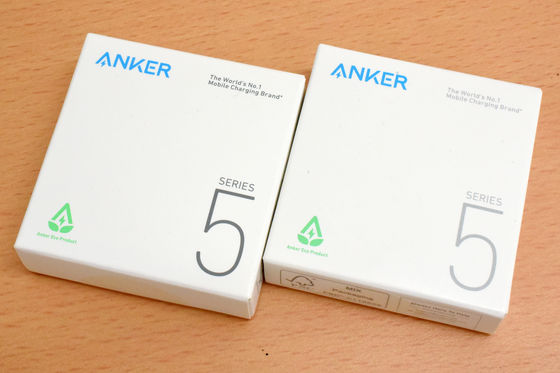 There is a model number on the back.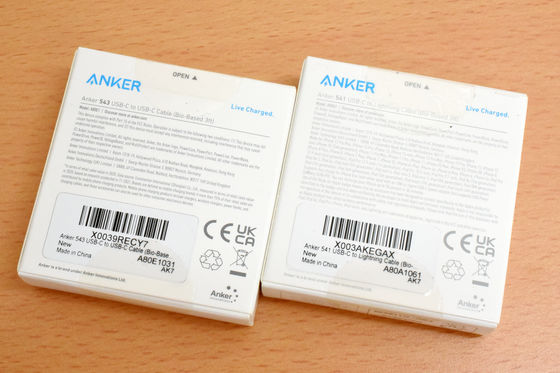 Also, on the side of the box of 541, there is a description of 'Made for iPhone|iPad|iPod'.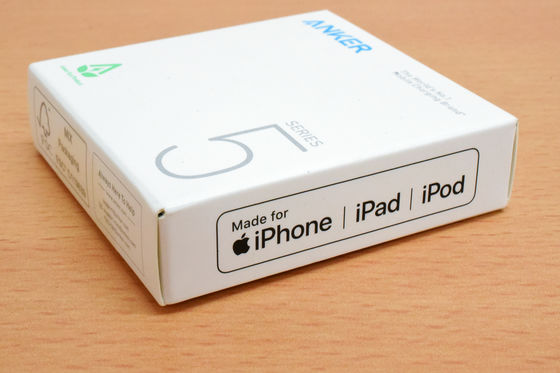 Taking it out of the box looks like this. This time, 543 is Misty Blue, 541 is Natural Green, there are Phantom Black, Aurora White, and only 541 is purple. The feature of the cable is that about 40% of the outer membrane of the cable is made of plant-derived materials, reducing the use of petroleum-based plastics. The packaging is also made from 100% recycled FSC certified pulp and printed with soy ink.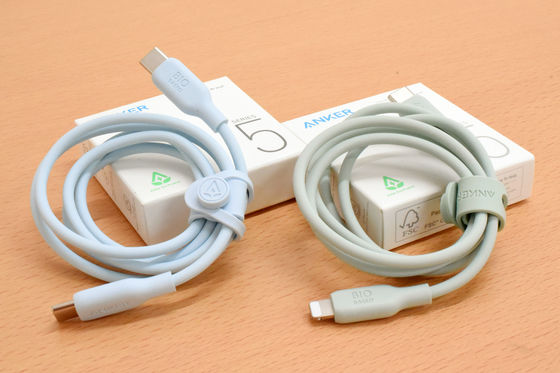 A simple measurement when the iPhone battery was reduced to 50% and charged was about 12W output. According to specs, the iPhone can be charged at up to 20W.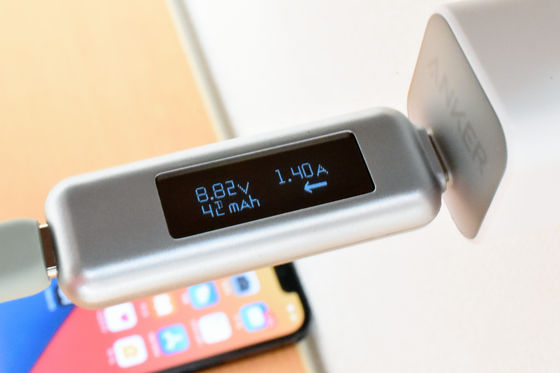 I was able to confirm the output of about 20W on the iPad.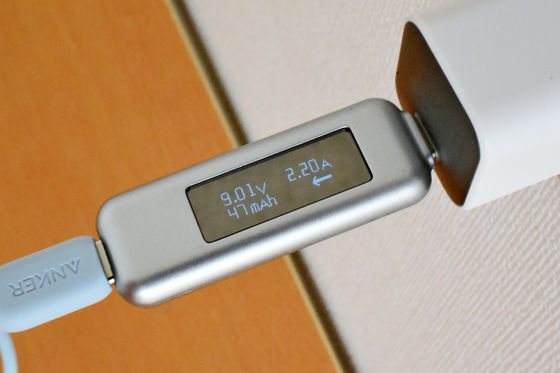 When I tried charging the Pixel 6 Pro, the output was 13W.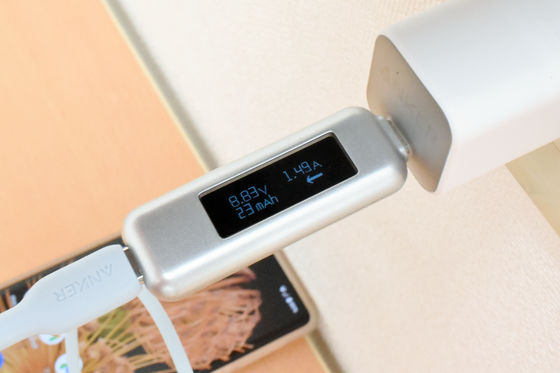 When charging the laptop via USB, it recorded about 28W.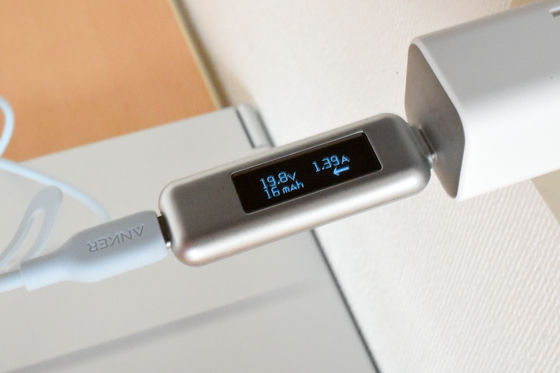 The handling page of Amazon.co.jp is as follows.


Amazon | Anker 511 Charger (Nano 3, 30W) (USB PD charger USB-C) [USB PD compatible / PSE technical standard compatible / PPS standard compatible] MacBook USB PD compatible Windows PC iPad iPhone Galaxy Android smartphone Notebook PC Various other equipment Compatible (black) | Anker | AC charger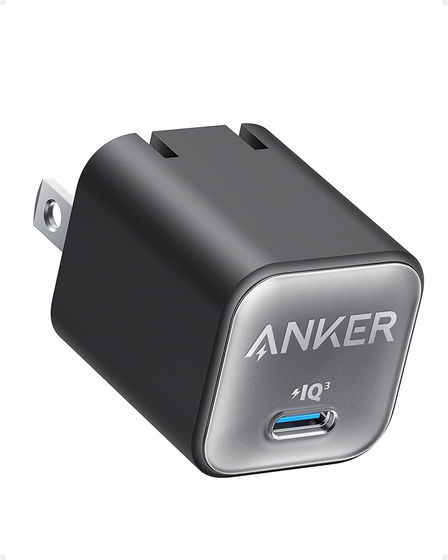 Amazon.co.jp: Anker 541 Eco-Friendly USB-C & Lightning Cable MFi Certified Plant-Based Material Rapid Charging Compatible with iPhone 14 / iPhone 13 / 13 Pro / 12 / 11 / X/XS/XR / 8 Plus (0.9m Black) ) : Computer peripherals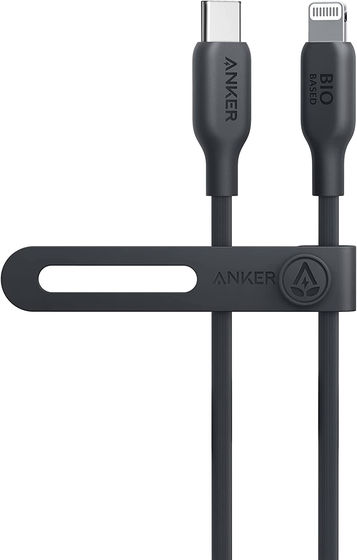 Amazon | Anker 543 Eco-Friendly USB-C & USB-C Cable Plant-Based Material 100W Fast Charging Compatible with MacBook Pro 2020 / iPad Pro 2020 / iPad Air 4 / Samsung Galaxy S21 (0.9m Black) | Anker | USB Cable Mail Order