I tried making a coal-rich tender with the Lego block `` Hogwarts Express Collector's Edition '' that can reproduce famous scenes such as `` Harry attacked by Dementors ''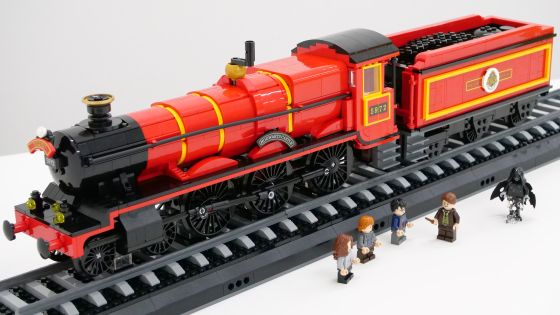 The '
Hogwarts Express Collector's Edition
', which appeared on August 31, 2022, is a kit that allows you to combine 5129 LEGO® blocks to create a Hogwarts Express with a total length of
118cm
. Since such a 'Hogwarts Express Collector's Edition' has arrived at the editorial department, following the
super realistic locomotive
, I will make a 118 cm long track and a tender loaded with coal.
Hogwarts Express™ - Collector's Edition 76405 | Harry Potter ™ | Buy at LEGO® Store Official Online Shop JP
https://www.lego.com/ja-jp/product/hogwarts-express-collectors-edition-76405
'Hogwarts Express Collector's Edition' comes with 4 illustrated assembly instructions, each of which explains how to make a 'locomotive', 'track & tender', 'passenger car' and 'station platform'. . You can check how to assemble a locomotive with wheels according to the first procedure in the following article.
I tried assembling a locomotive with wheels with 'Hogwarts Express Collector's Edition' that can completely reproduce Harry Potter's 'Hogwarts Express' with Lego blocks - GIGAZINE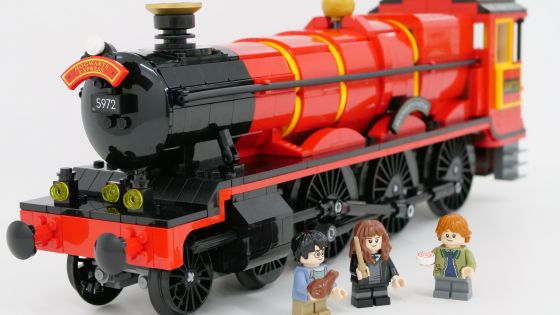 This time, I will make a track and a tender according to the second manual.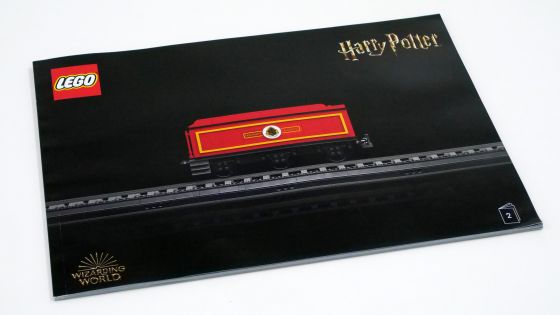 The blocks necessary for assembling tracks and tenders look like this.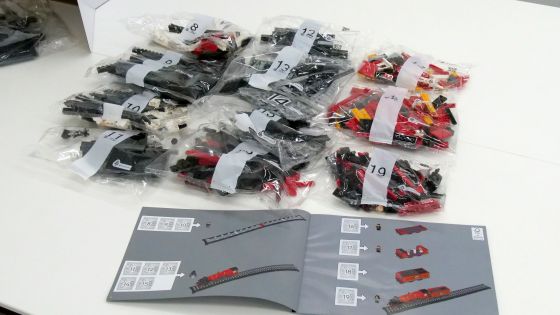 First, assemble the tracks using a large number of long and narrow blocks.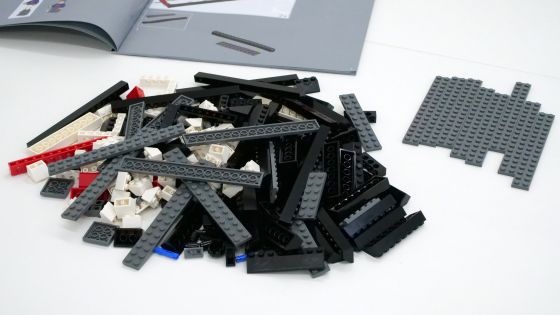 Harry's minifigure was also included in the block. I'm wearing the clothes when I boarded the Hogwarts Express in ' Harry Potter and the Prisoner of Azkaban '.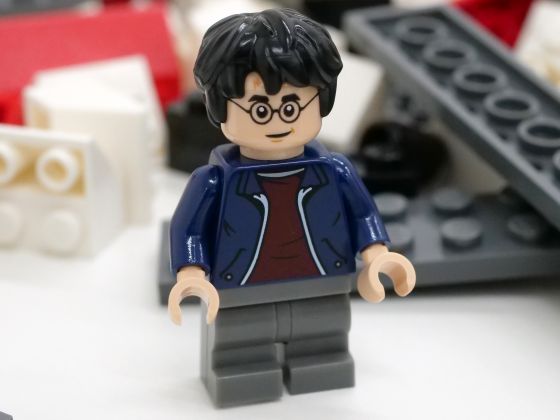 After making two railroad frameworks ......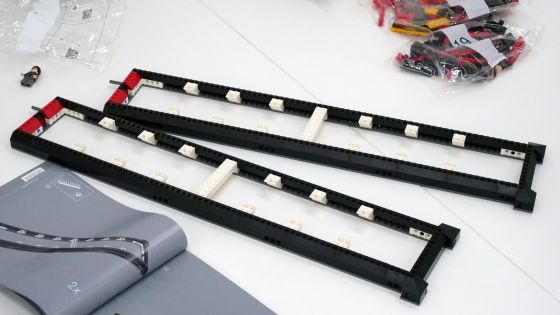 Combine them to create a long track framework. The combined track length is 118 cm, so a large space is required for assembly.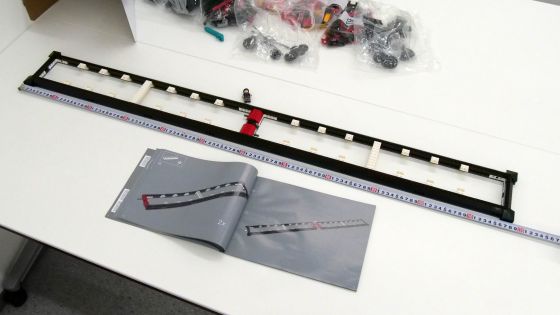 Next, make the rail part of the track. In this work, it is necessary to make a large number of parts of the same shape, so it is possible to work smoothly by dividing the blocks by type.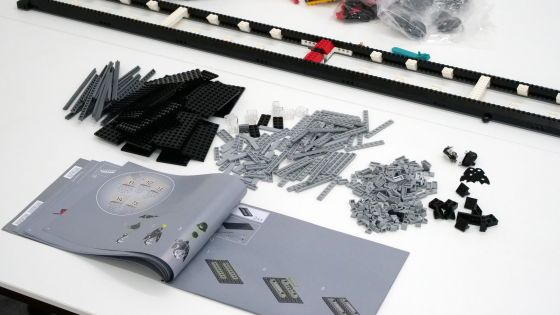 In the block there was also a minifigure of Dementor (Dementor) who attacked Harry in the Hogwarts Express.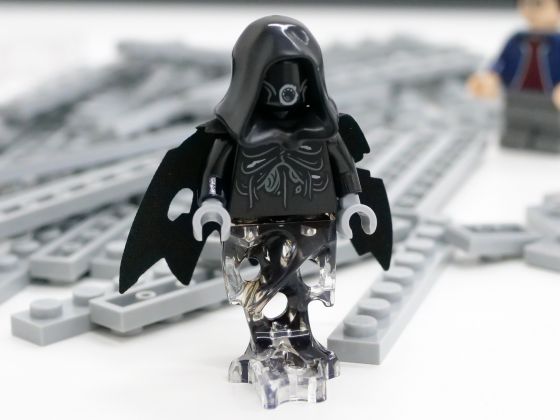 Make a lot of sleeper parts ......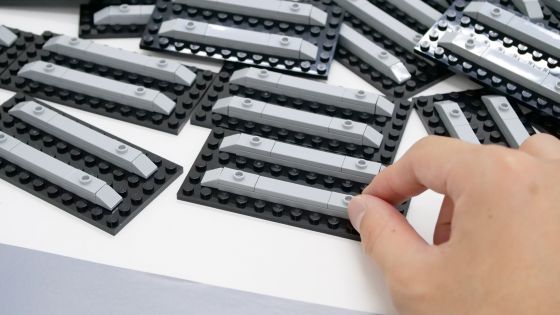 Arrange them on the rail frame.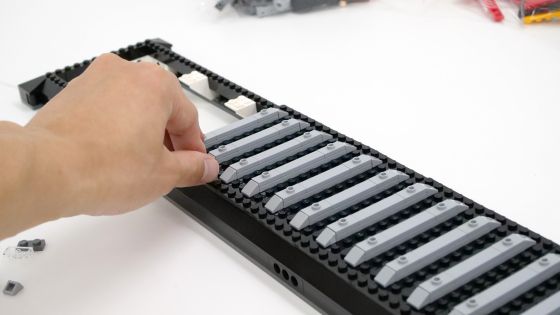 Furthermore, if you add rails, the track that fits the Hogwarts Express vehicle perfectly has been completed.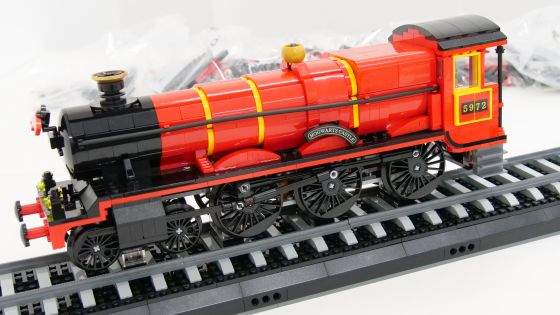 If you attach the following lever-like parts to the locomotive, you can move the wheels by turning the lever.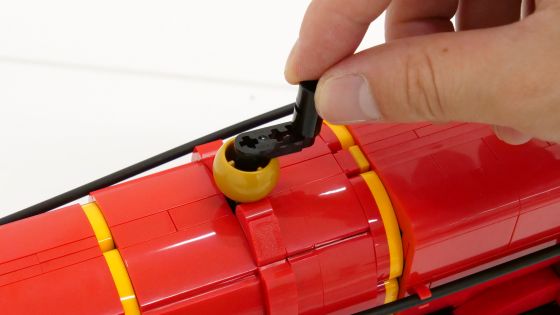 You can check how the wheels are actually moved by turning the lever in the following movie.


Lego block 'Hogwarts Express' is installed on the track and the wheels are turned around - YouTube
Once the track is complete, it's time to assemble the tender.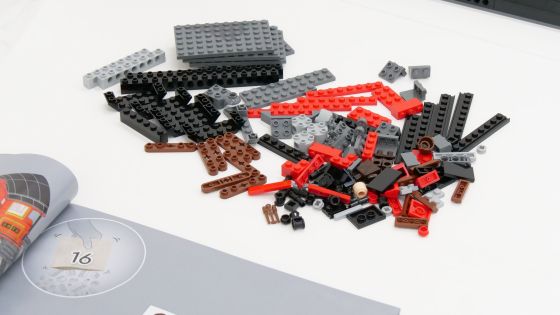 During the construction stage of the tender, the minifigures of Professor Lupin, Ron and Hermione came out of separate pouches. Harry, Ron, Hermione, Professor Lupine, and Dementor minifigures are included, so you can fully reproduce the scene of being attacked by the Dementor on the Hogwarts Express.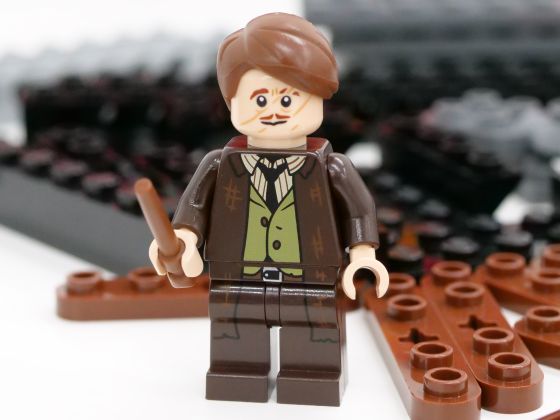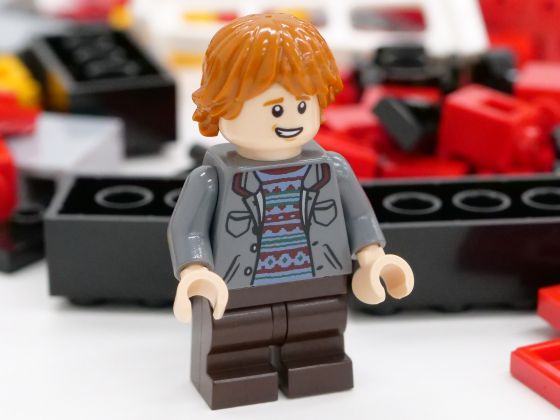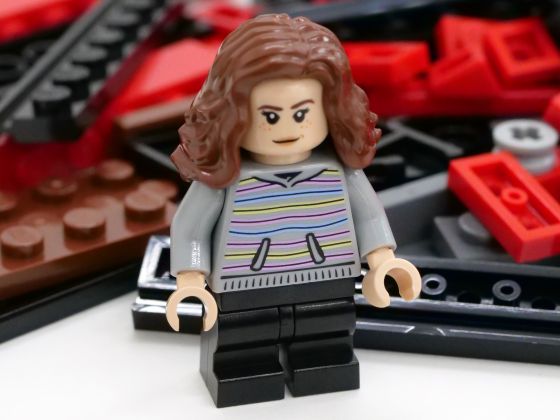 The completed charcoal car looks like this. It has moving wheels so you can roll it around on the tracks.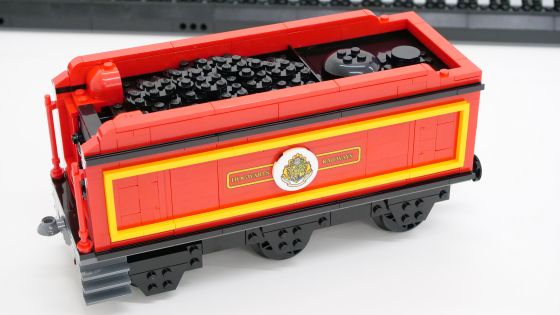 Looking from above it looks like this. Coal is reproduced with black blocks.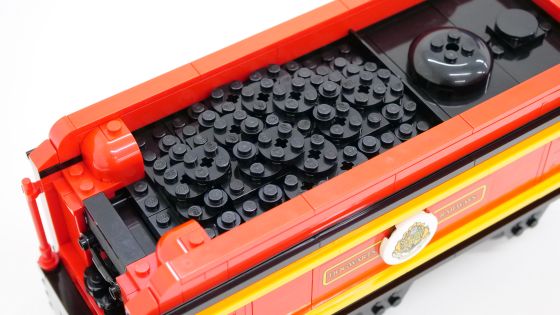 The front of the tender has parts that can be connected to the back of the locomotive.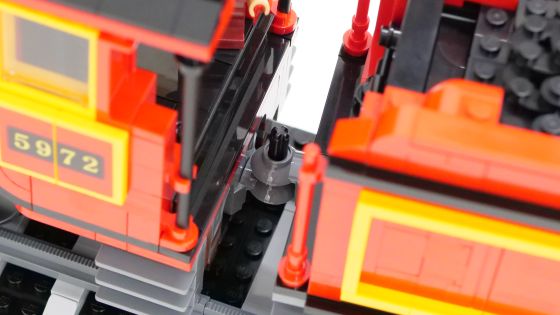 I connected the locomotive and the coal and placed it on the track.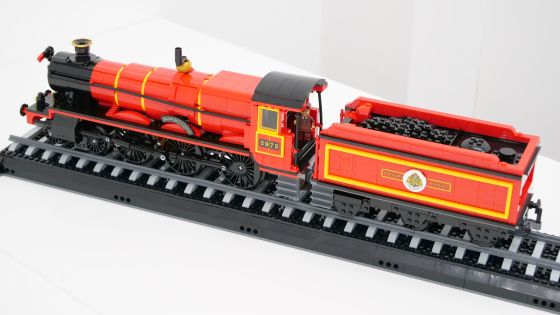 This completes half of the assembly instructions that come with the Hogwarts Express Collector's Edition. The third manual describes how to make a passenger car, and you can reproduce famous scenes by placing various minifigures on the passenger car. In addition, the 4th manual explains how to make the platform of platform 9 and 3/4. An article on combining blocks according to each procedure will be published in the future.

©2022 The LEGO Group.
*WIZARDING WORLD characters, names and related indicia are © & ™ WarnerBros. Entertainment Inc. WB SHIELD: © & ™ WBEI. Publishing Rights © JKR.(s22)*