AI character 'Mellow' appears in 'Gundam Metaverse Project', specializing in interacting with fans and commentary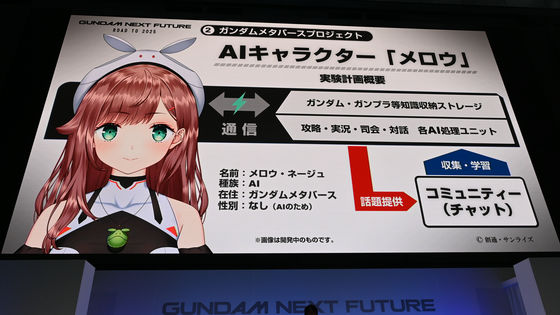 On September 29, 2022 (Thursday), ' Gundam Conference AUTUMN 2022 ' was held at the
GUNDAM NEXT FUTURE TOKYO BASE
set up in the Shinjuku Sumitomo Building triangle square in Tokyo. There was a progress report on the development of the 'Gundam Metaverse Project' from Mr.
GUNDAM NEXT FUTURE | Bandai Hobby Site
https://bandai-hobby.net/site/gnf/
The Gundam Metaverse project 'THE GUNDAM BASE VIRTUAL WORLD' is conducting a second test from Wednesday, September 28, 2022 to Tuesday, November 1, 2022 to collect knowledge about the Metaverse.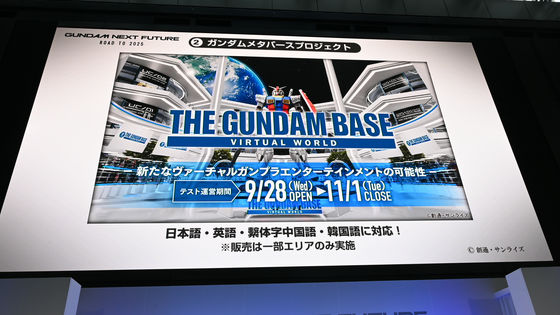 In the Gundam Metaverse, unlike simply 'showing your own Gunpla on SNS', you can talk about Gunpla in real time.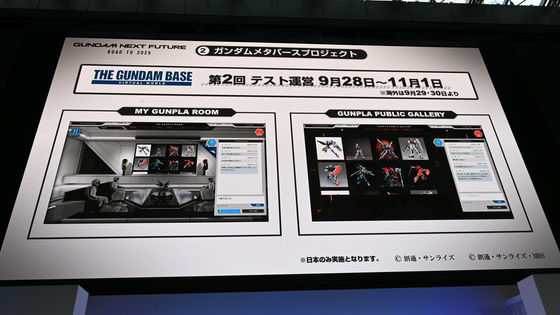 This is the main street of Gundam Metaverse. Gundam towers in a space that imitates a space colony, and there is an avatar. Currently, they are working hard to create this space. The aim is to create a place where Gundam fans from all over the world can gather, talk, and encounter various contents, and in the future, I would like to use the Gunpla Scan to be able to display Gunpla that have been converted into digital data. It is said that there is. Exhibiting the gunpla you made in the Metaverse space will create interaction between fans.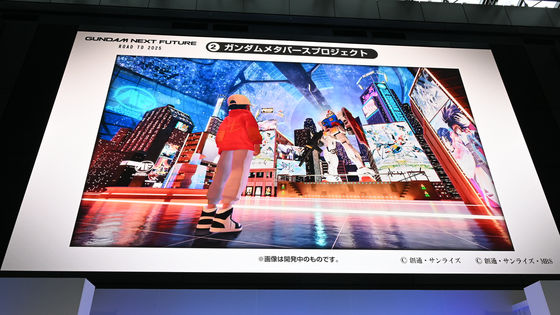 The ``ROAD TO GUNPLA BATTLE'', which aims to scan the gunpla you make and make them fight, has been well received for the first test held in the summer of 2022, and this time, the 2nd one that captures the gunpla with a 360-degree scan with a smartphone. A test is performed. Scanning technology is being jointly researched with the Sony Group, and it is planned that it will be possible to capture at a higher resolution than originally expected.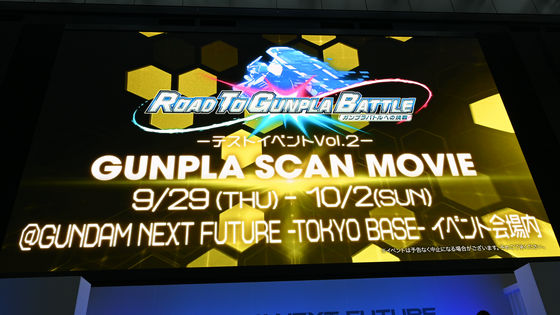 In order to activate fan exchanges, we are developing a system that utilizes automatic language translation technology. And they are researching and developing an AI character as a unique solution so that fans can enjoy it.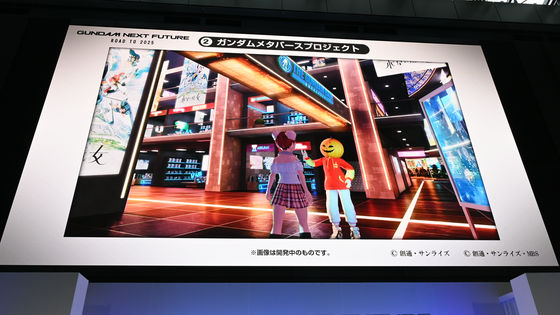 This is AI No. 1 'Mellow' being developed for Gundam Metaverse.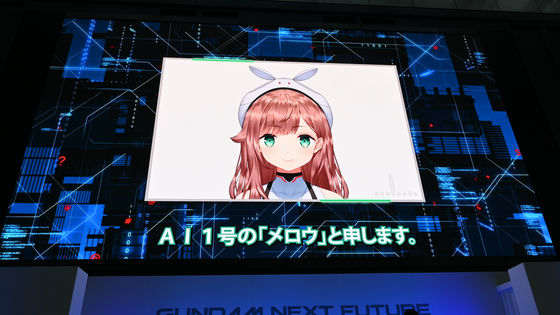 It was like this where Mellow was talking.


Self-introduction of AI character 'Mellow' for Gundam Metaverse - YouTube
It specializes in live broadcast moderation, commentary, strategy, and dialogue with fans, and incorporates the community's reaction and atmosphere to the topic provided by Mellow, and then continues the cycle of providing the next topic. About. Mr. Fujiwara said that he expects how to grow mellows will be a fun and attractive part of the Metaverse.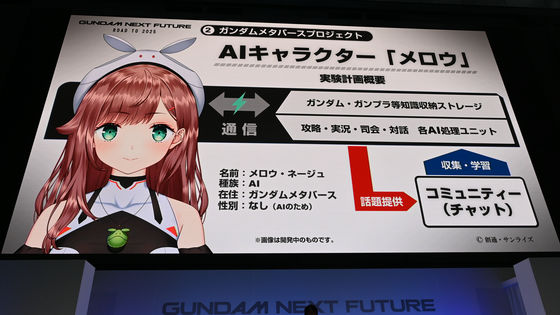 First of all, the construction of the colony, which is a virtual community, is underway.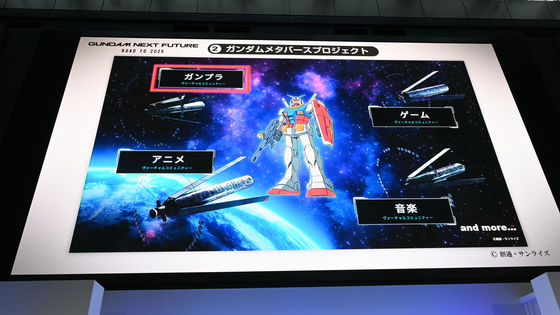 The PC version of 'GUNDAM EVOLUTION' will be released on September 22, 2022 (Thursday) as the first title of the esports colony under construction following the Gunpla Colony, and the home console version will also be released on December 1, 2022. (Thursday) Scheduled to appear.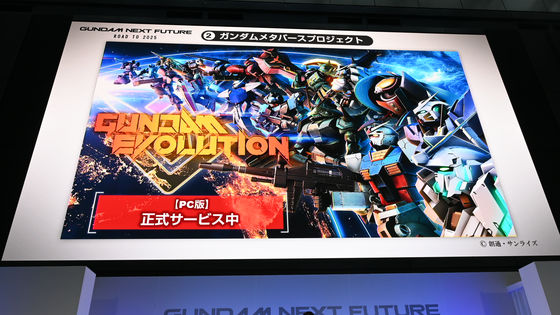 ©創通・サンライズ ©創通・サンライズ・MBS
©創通・サンライズ
©Bandai Namco Entertainment Inc.
Animation Powered by Live2D