Tesla accelerates Elon Mask's sensor elimination camera emphasis plan, announces that it will gradually eliminate ultrasonic sensors from vehicles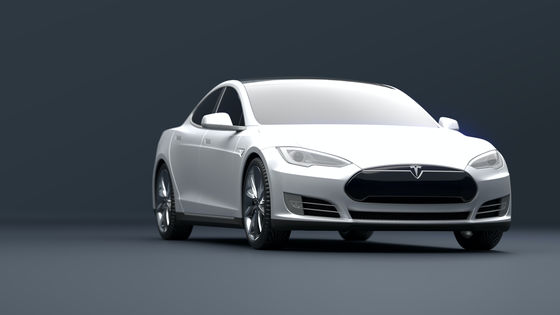 Tesla, an electric car maker, said that the company's CEO Elon Musk said, 'Since humans see with two eyes, cars should also function with two cameras.' We aim to analyze the environment and realize autonomous driving technology. As part of this, the company announced that it will stop using radar sensors installed in vehicles in 2021. Furthermore, in October 2022, we announced plans to phase out the adoption of ultrasonic sensors (USS), one of the sensors that have been used to analyze the environment around the vehicle.

Tesla Vision Update: Replacing Ultrasonic Sensors with Tesla Vision | Tesla

https://www.tesla.com/support/transitioning-tesla-vision
Tesla removes ultrasonic sensors from new Model 3/Y builds, soon Model S/X [Update] - Drive Tesla
https://driveteslacanada.ca/news/tesla-removes-ultrasonic-sensors-from-new-model-3-y-builds-soon-model-sx/
Tesla announces it's moving away from ultrasonic sensors in favor of 'Tesla Vision' | Electrek
https://electrek.co/2022/10/04/tesla-moving-away-ultrasonic-sensors-in-favor-tesla-vision/
Tesla ditches ultrasonic sensors from new cars as it bets on camera-only driver assistance - The Verge
https://www.theverge.com/2022/10/5/23388770/tesla-ultrasonic-sensors-uss-model-3-ysx-radar
In order to make effective use of the high-performance cameras installed in the vehicle, Tesla has adopted 'Tesla Vision', a powerful vision processing tool developed in-house. Built on a deep neural network, Tesla Vision can analyze the environment around the vehicle with a level of confidence unattainable with conventional vision processing technology.
In May 2021, he announced that he would eliminate radar sensors from Model 3 and Model Y manufactured for the North American market, and announced plans to focus on Tesla Vision instead of radar sensors. .
Tesla eliminates radar from 'Model 3' and 'Model Y' and launches policy to use camera for driving support function - GIGAZINE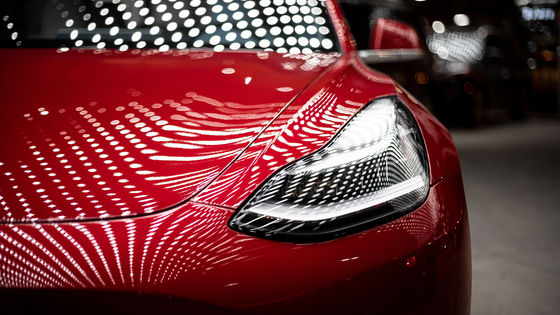 Later, it became clear that the shift from radar sensors to Tesla Vision was planned by Mask CEO.
What is Elon Mask's idea of promoting the elimination of radar, ``Because humans are looking with two eyes, the car should also work with two cameras?'' -GIGAZINE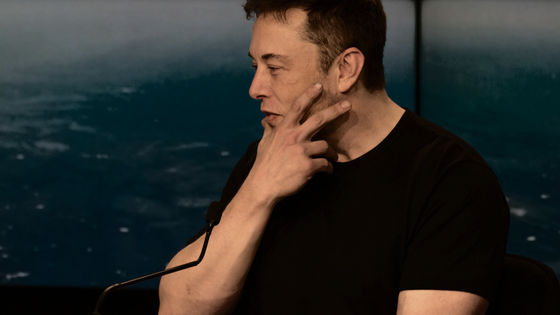 Tesla is appealing that the transition from this radar sensor to Tesla Vision is progressing well, saying, ``Currently, in most regions of the world, vehicles such as Model 3, Model Y, Model S, and Model X are equipped with Tesla Vision. We provide a dependent autopilot system.' In addition, compared to vehicles equipped with radar sensors, Model 3 and Model Y equipped with Tesla Vision have succeeded in maintaining or improving active safety (safe driving support functions) ratings in the United States and Europe. I'm here.
Following this, Tesla announced plans to take the Tesla Vision to the next step by removing the USS from the Model 3 and Model Y. Going forward, new Model 3 and Model Y vehicles will no longer have USS, followed by Model S and Model X from 2023.
With the removal of USS, the beta version of Tesla's fully autonomous driving feature, FSD, will attempt to replace the input generated by USS by simultaneously launching a vision-based occupancy network. Tesla appeals that this approach will allow Tesla's
autopilot
to provide high-resolution spatial positioning-related information, longer-range visibility, and the ability to recognize and distinguish objects. Tesla also wrote, 'Like many other features, the occupied network will improve rapidly over time.'
During the transition period from USS to TeslaVision, non-USS TeslaVision equipped vehicles will be provided with some of the following functions temporarily restricted or disabled: These features will be restored through a software update when Tesla Vision vehicles without USS can achieve performance parity with USS vehicles. Other autopilot and FSD features will continue to be available for TeslaVision-equipped vehicles without USS.
・
Parking Assist
: A function that detects and warns of surrounding objects when the vehicle is traveling at less than 5 miles per hour (approximately 8 km).
・
Auto parking
: A function that automatically moves to a parking space
Summon
: A feature that allows the vehicle to be manually moved back and forth via the Tesla app.
・
Smart Summon
: A function that navigates the vehicle to the user's current location or a specified location via the Tesla app.
According to Tesla, USS-equipped vehicles have six small circles on each of the front and rear bumpers of the vehicle.



Electric vehicle media Electrek said, ``While this may seem like a cost-cutting effort by Tesla, Tesla believes its Tesla Vision is such a good technology that it doesn't need to embed a USS. I believe,' he said.

The Verge said, ``The transition from radar sensors to Tesla Vision has not been without problems.The driver assistance system automatically brakes when the vehicle is about to collide with something. The Washington Post also reported an increase in complaints about Tesla's auto-brake feature to the National Highway Traffic Safety Administration at a time Tesla began shipping vehicles without radar sensors. It is reported that it was done , "he said, and he is concerned that another problem may occur due to the USS not being installed.


in Ride, Posted by logu_ii