AI-made Netflix version 'The Legend of Zelda' poster is too complete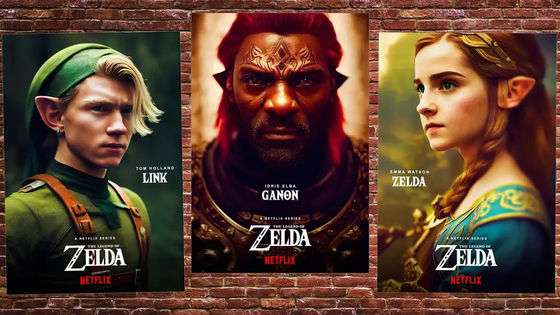 Using an AI image generation tool, a fierce man appeared who generated a visual that looks like Netflix's live-action adaptation of Nintendo's popular game series 'The Legend of Zelda'.

Fake Netflix Zelda Posters With Tom Holland Fooled The Internet

https://kotaku.com/zelda-netflix-facebook-tom-holland-emma-watson-1849643590
The beginning of the matter was the following post by Dan Leveille. 'The full cast of Netflix's live-action The Legend of Zelda series has been revealed.
Featuring Tom Holland
,
Emma Watson
and
Idris Elba
! Bringing together some of our all-time favorite characters from The Legend of Zelda series.' It seems to be a series to do.' In addition, Mr. Leveille's post was shared 29,000 times at the time of article creation, and more than 5,000 comments were attached.
The posted images are as follows.
The hero's link is played by Tom Holland, who plays Peter Parker, Spider-Man in '
Spider-Man: Homecoming
', '
Spider-Man: Far From Home
' and '
Spider-Man: No Way Home
'.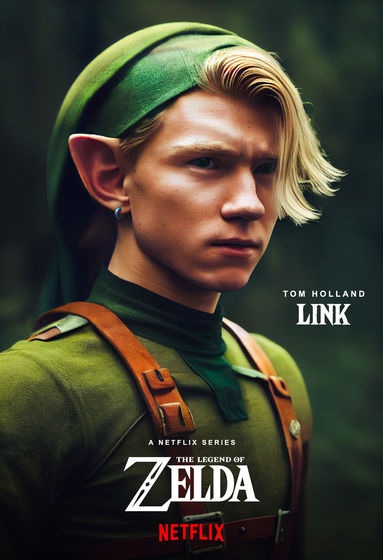 The heroine Princess Zelda is played by Emma Watson who played Hermione Granger in the '
Harry Potter
' series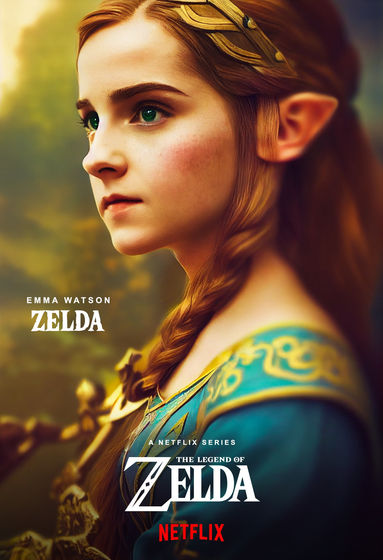 Idris Elba plays Ganon who stands in front of the link as the last boss in each series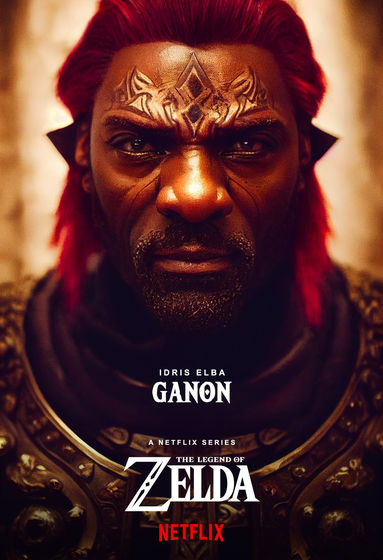 Gemma Chan
plays the Great Fairy who supports Link's adventures


Sadie Sink, who played Max in 'Stranger Things', plays Maron, the only daughter of Ronlon Ranch, who appeared in 'The Legend of Zelda: Ocarina of Time'.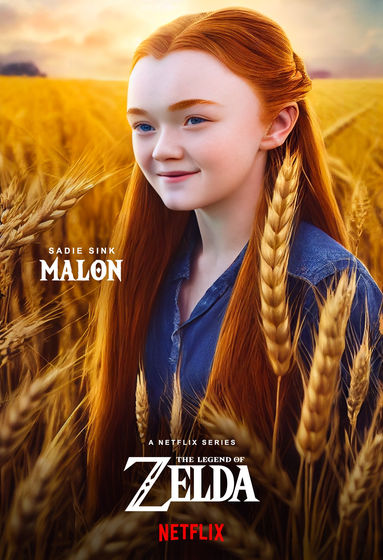 It is
Danny DeVito
who plays the fairy Tingle who is disgusting but addictive in the Legend of Zelda series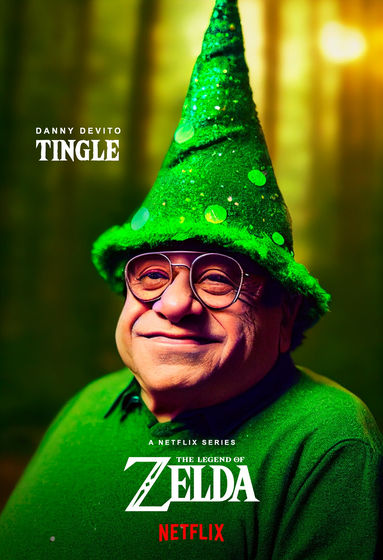 Jamila Jamil
plays Urbosa who appeared in '
The Legend of Zelda: Breath of the Wild
'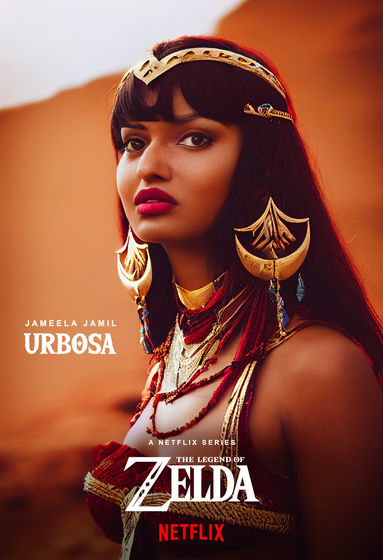 Maisie Williams
who played Aria Stark in 'Game of Thrones' plays Link's childhood friend Saria who appeared in 'The Legend of Zelda: Ocarina of Time'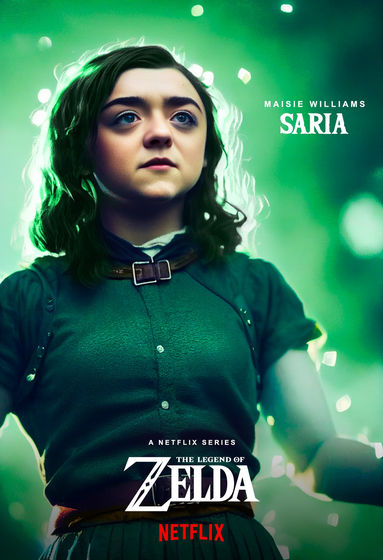 It is
Meryl Streep
who plays twin
rover
, a twin mage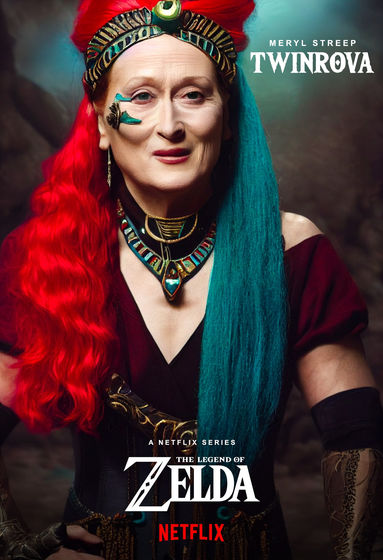 Steve Buscemi
plays Grave Keeper Danpei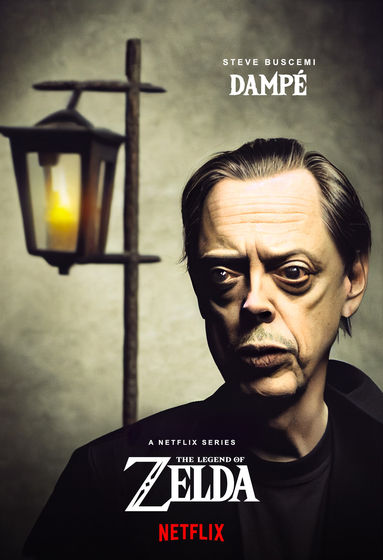 It's as if Netflix is really creating a live
-
action version of 'The Legend of Zelda', but
Leveille
said, 'This is a
joke
. Face correction is performed with
ARC
, and Photoshop is also used.' It also states that it is a visual generated using an AI image generation tool.
According to what Leveille told Kotaku, an overseas media company, he first used Midjourney to create a visual of the actor that resembled the appearance of the character, then used DALL-E to correct the details, and then Photoshop for the rest of the details. It looks like it was fixed manually. For example, he used DALL-E to add piercings to Link's earlobes.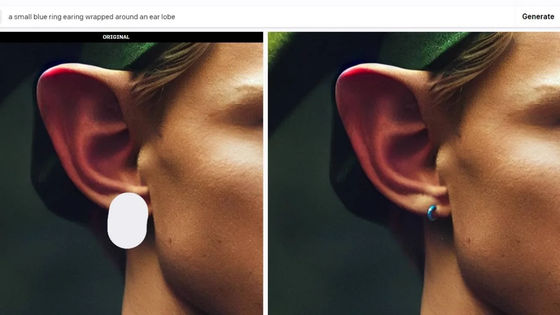 From September 14th, Mr. Leveille began posting live-action Zelda legend visuals on Facebook. After that, as a result of several media picking up Leveille's work, you can see that the search for 'netflix zelda (Netflix Zelda)' has increased rapidly since September 25th.