We are testing a function that allows you to control whether Twitter can only mention users who follow you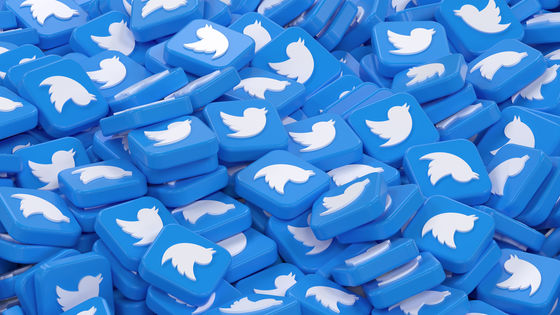 On Twitter, you can post a tweet to a specific user by @tweeting, which is called a @mention. It is reported that Twitter is working on testing a feature that allows users to finely control this mention.

Twitter is working on a way to control who mentions you - The Verge
https://www.theverge.com/2022/10/13/23403166/twitter-mentions-control-test-development

Twitter is testing a way for users to limit their mentions | Engadget
https://www.engadget.com/twitter-mention-control-test-privacy-203010418.html

Jane Manchun Wong , an engineer who has discovered new features Twitter is developing in the past, tweeted, ``We are working on testing a feature that allows you to control who can mention you on Twitter.'' , under the toggle switch 'Allow others to mention you', 'Anyone can mention you' and 'Only people you follow can mention you' I posted a screenshot of the screen with the two options next to each other.

Twitter is working on letting you control who can mention you on Twitter pic.twitter.com/UemMCGcy70

— Jane Manchun Wong (@wongmjane) October 13, 2022


The Verge said, ``If you can limit who can be mentioned, it could even fundamentally change the mechanism of the platform called Twitter.You will not be able to greet strangers on Twitter or point out something. However, if we can limit mentions, it will be possible to prevent bullying and harassment on Twitter.'

Twitter's privacy designer, Dominic Camozzi , posted a tweet acknowledging that testing of ``a function to limit who can be mentioned'' was underway and asked for feedback from the community, but the tweet was posted at the time of writing the article. has been deleted.

This isn't the first time Twitter has considered introducing a feature that limits who can interact on the platform. In August 2020, Twitter introduced a ``function to limit who can reply to tweets''.

Finally Twitter implements 'reply limit function', one step forward to eradicate Kusolip - GIGAZINE



Furthermore, in July 2022, we will implement the ' anment ' function to escape from the involvement reply, and in August of the same year, we will group acquaintances who follow each other and share their tweets and photos only in that group. We are announcing a new function 'Twitter circle' to do.

Twitter has officially launched 'Twitter Circle' that allows you to share tweets and photos with a small number of people, how to use it like this - GIGAZINE