Adobe announces that it is developing image generation AI and ``supports creative by ensuring transparency of image generation AI''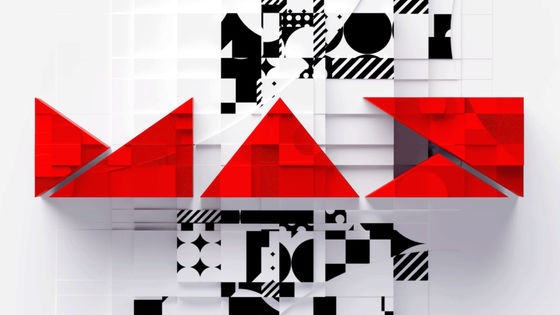 Adobe's event for creators '
Adobe MAX 2022
' has started on October 19, 2022 Japan time. In it, Adobe announced a commitment to support creation with Adobe products by developing creator-centric image generation AI and ensuring transparency in its use.
Latest Adobe Creative Cloud Update: Empowering Creators with Precision, Speed and Seamless Collaboration Features
https://blog.adobe.com/jp/publish/2022/10/18/cc-updated-creative-cloud-helps-you-create-with-precision-speed-collaborate-seamlessly
Adobe commits to transparency in use of generative AI | VentureBeat
https://venturebeat.com/ai/adobe-commits-to-transparency-in-use-of-generative-ai/
In mid-June 2022, Adobe announced an 'open-source tool for implementing content credentials.' This is a function to ensure transparency regarding 'content authentication information' by '
Content Authenticity Initiative (CAI)
', which aims to increase the reliability and transparency of data existing online. Allows creators to control their own work and creative style, such as keeping historical data on how it has been edited or tampered with.
Adobe announces an open source tool to record when and how data was edited as a history - GIGAZINE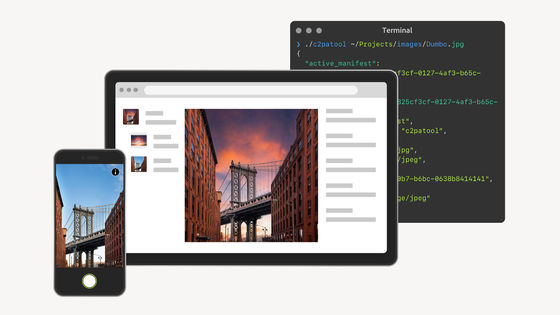 In `` Adobe MAX 2022 '' held from October 19, 2022, Adobe announced `` Research and development of image generation AI using CAI standards ''. Since the editing history of the content is attached to the content itself by CAI, it is expected to approach the 'ownership of the image generated by AI', which is often problematic for creation using image generation AI.
Adobe is focusing on creative assistance AI 'Adobe Sensei' using machine learning, which allows creators to automate many of the complex and repetitive tasks. While enhancing the functions of Adobe Sensei, Adobe is aiming to ``provide AI innovations that amplify human creativity rather than replace it.'' AI ethics. The ``image generation AI that utilizes the CAI standards'' announced this time emphasizes that it is a ``creator-centered image generation AI with enhanced online reliability and transparency'' based on Adobe's AI ethics.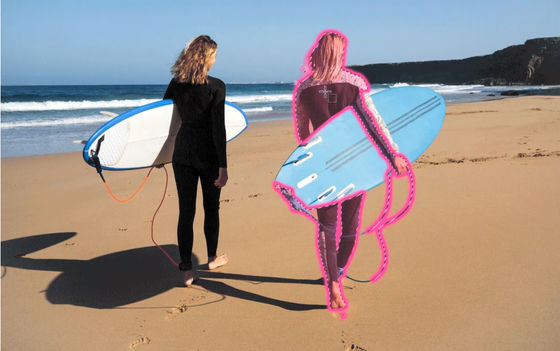 'This is a revolutionary technology that accelerates the way artists brainstorm and explore creative paths,' said Scott Belsky, Chief Product Officer, Adobe Creative Cloud. ' said. According to Belsky, the AI integrated into Adobe's creative tools can be used by more experienced people to explore more tools, while inexperienced creators can generate templates and generate images via prompts. We are preparing various kinds of approaches that are greatly useful for creation, such as adding objects with AI.

Adobe has taken a legal and ethical stance on image-generating AI and creator creation, stating, 'We are also considering innovative and responsible ways to integrate generative AI technology into Adobe Creative Cloud. " said in the Adobe Blog .


in Note, Posted by log1e_dh