Twitter founder Jack Dorsey apologized for ``growing too fast'' in mass dismissal, and the number of employees surged from 2000 to 7500 in 9 years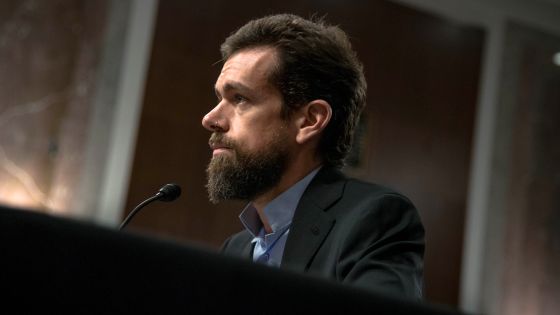 by Mark Warner

Earon Mask, who acquired Twitter and became CEO, is promoting drastic reforms such as charging for authenticated badges and mass dismissal of employees . Meanwhile, it has become a hot topic that Twitter founder Jack Dorsey posted an apology tweet saying that `` Twitter's growth was too fast ''.

Twitter co-founder Jack Dorsey speaks out after mass layoffs
https://www.cnbc.com/2022/11/05/twitter-co-founder-jack-dorsey-speaks-out-after-mass-layoffs.html

Mr. Mask has mentioned a plan to significantly reduce employees before the acquisition of Twitter, and on November 4, 2022, after the acquisition was completed, he began dismissing employees around the world. Below is the tweet posted by Mr. Dorsey the next day. "I know a lot of people are angry with me," Dorsey said. I'm sorry,' he acknowledged that the cause of the mass dismissal on Twitter was his growth strategy.

Folks at Twitter past and present are strong and resilient. They will always find a way no matter how difficult the moment. I realize many are angry with me. I own the responsibility for why everyone is in this situation: I grew the company size too quickly. I apologize for that.

—jack (@jack) November 5, 2022


Following the above tweet, Mr. Dorsey posted, ``I appreciate and love all the people who have worked at Twitter so far,'' and expressed his gratitude to Twitter employees and former employees.

I am grateful for, and love, everyone who has ever worked on Twitter. I don't expect that to be mutual in this moment...or ever…and I understand.

—jack (@jack) November 5, 2022


According to CNBC of overseas media, Twitter had about 2000 employees as of June 30, 2013. After that, it was reported that the number of employees had increased to about 7,500 by the end of 2021. Mr. Mask said on November 5, 2022, ``Since Twitter is losing $4 million (about 590 million yen) per day, there is no choice about reducing personnel.'' In addition, Mr. Mask said, 'All dismissed employees were offered three months' retirement allowance, which is 50% more than the legal requirement,' and appealed that the dismissal was in accordance with the law. .

Regarding Twitter's reduction in force, unfortunately there is no choice when the company is losing over $4M/day.

Everyone exited was offered 3 months of severance, which is 50% more than legally required.

— Elon Musk (@elonmusk) November 4, 2022
in Note, Posted by log1o_hf