A large number of employees are dismissed in Japan, India, Ireland, etc. due to the layoff of Twitter employees by Earon Mask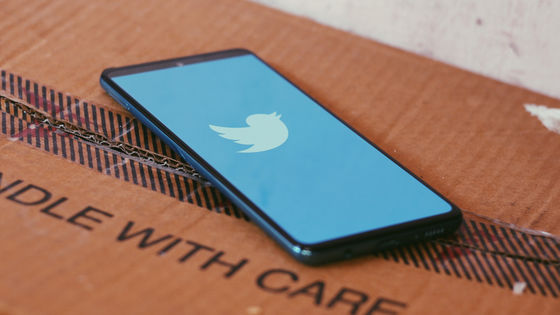 Mr. Elon Musk, who acquired Twitter, is laying off employees as one of the measures to improve profitability. As a result , it is reported that nearly half of Twitter employees have been dismissed in Japan, and the effects of layoffs are spreading to each country. In India, 90% of Twitter employees are to be laid off, in response to which Ashwini Vaishnau, the country's Minister for Railways, Communications, Electronics and Information Technology, publicly denounced. I'm here.

Twitter Job Cut: Elon Musk Fires More Than 90% of India Staff - Bloomberg
https://www.bloomberg.com/news/articles/2022-11-07/twitter-fires-more-than-90-of-india-staff-leaving-just-a-dozen

We condemn the decision, says Ashwini Vaishnaw on Twitter firings | Business Standard News
https://www.business-standard.com/article/current-affairs/we-condemn-the-decision-says-ashwini-vaishnaw-on-twitter-firings-122110601028_1.html

Twitter to enter 30-day consultation period with Irish staff affected by lay-offs – The Irish Times
https://www.irishtimes.com/technology/big-tech/2022/11/07/twitter-to-enter-consultations-with-irish-staff-affected-by-lay-offs/

According to a report by Indian media Business Standard News, 230 employees in India were working at Twitter, but nearly 180 of them were dismissed. Employees involved in content curation, sales, communication, marketing, etc. were dismissed. Meanwhile, Bloomberg reports that layoffs in India have left Twitter in the country with just 12 employees and laid off 70% of its product and engineering division.

Asked about Twitter's layoffs in India, Vaishnau said, ``I condemn the way Twitter laid off its employees in India. They should have given their employees a fair amount of time to transition.'' blaming.

Manish Maheshwari, who used to work for Twitter in India, said, 'What sadly stands out is the inhumane method Twitter has taken in firing its employees. In a unilateral way, Twitter notified me of my dismissal, which is pretty ironic for Twitter, which prides itself on being the largest platform for storing conversations between people online.' Tweet.

What sadly stands out is the inhuman way in which employees at Twitter were let go. Simply by an email on Friday without any human conversation! Pretty ironic for a platform that prides itself in being the largest collection of human conversation online. #TwitterLayoffs

—Manish Maheshwari (@manishm) November 7, 2022


In addition, Irish media The Irish Times reports that employees affected by the layoffs who worked at Twitter in Ireland will enter a '30-day consultation period' with the company. About 500 people work in Ireland, and about half have received layoff notices. During the consultation period, employees will be prohibited from entering and exiting the office, but salaries will be paid.

An employee who worked at Twitter in Ireland said, ``The office was closed to protect the security of confidential information and user data, and access to IT systems was blocked.'' A person who provided information to The Irish Times said that jobs to be laid off are selected 'indiscriminately and randomly' and that the process is called 'killing' internally.

In addition, when Mr. Leo Varadkar, Ireland's Minister of Business, Trade and Employment, suggested that Twitter's layoffs may not meet legal requirements, a Twitter spokesperson said of the layoff plan, ``Notify Minister Varadkar. I will do it,' and shows the attitude of complying with the law.