I tried ``Nissin Stew Mesi Beef Domiglas'' where you can enjoy rich beef stew in 5 minutes by pouring hot water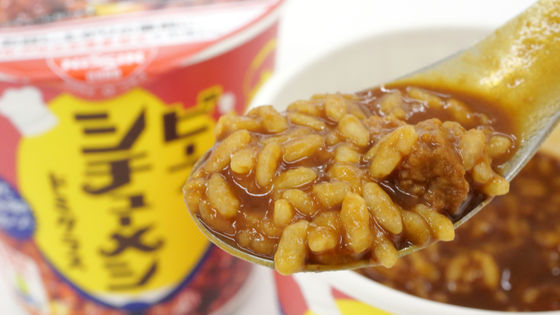 `` Nissin Stew Meshi Beef Domiglace '' has appeared on November 7, 2022 (Monday) in Nissin's `` Curry Meshi '' series, where you can enjoy curry just by pouring hot water, waiting 5 minutes, and mixing. It's a beef stew with a deep and deep taste that makes the flavor of flavored vegetables such as carrots taste like beef and onions, so I actually bought it and tried it.

Nissin Stew Meshi Beef Domigrass | Nissin Foods Group

https://www.nissin.com/jp/products/items/11373
This is the package of 'Nissin Stew Meshi Beef Domigrass'.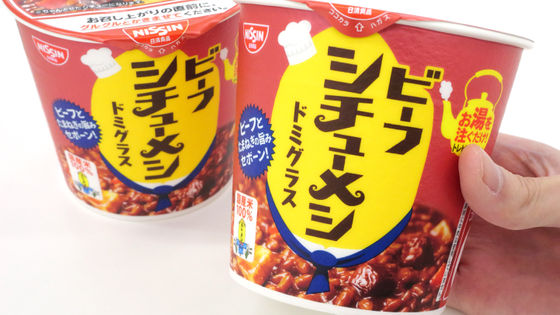 Raw material names include onion powder, carrot seasoning, French fries, etc.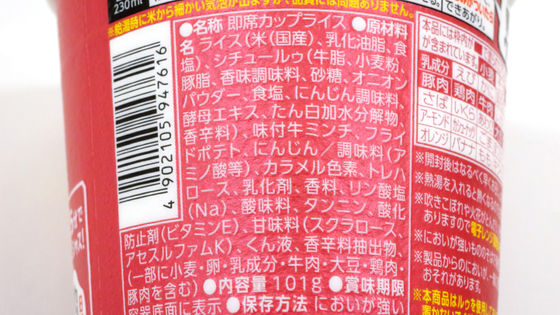 The calorie is 431 kcal per 101 g per meal.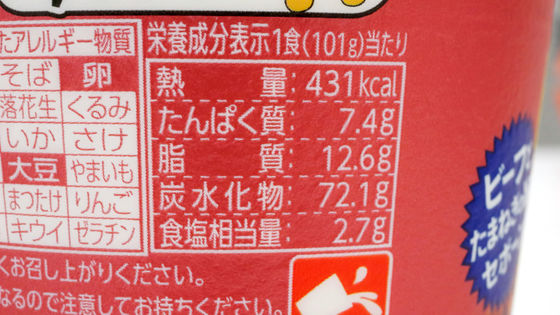 When you open the lid, a solid Ru is placed on top of the rice.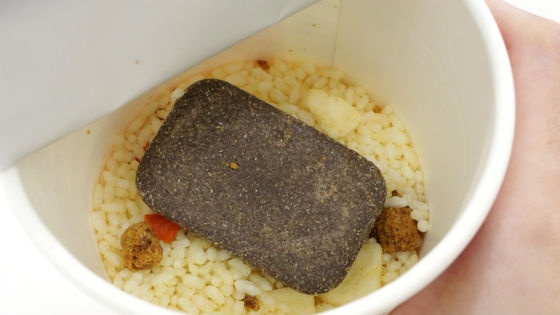 The ingredients are carrots, french fries, and minced beef.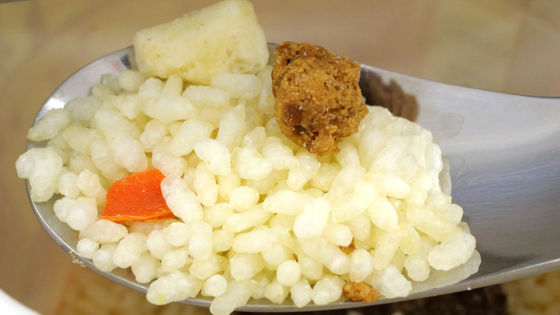 How to make pour hot water, then wait 5 minutes.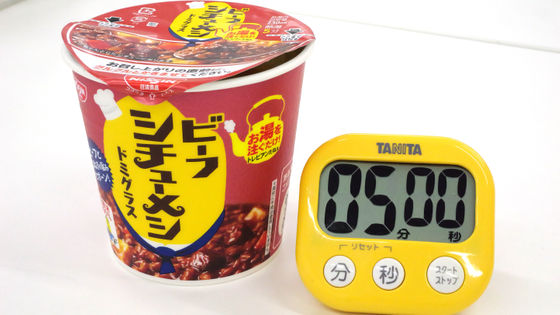 After 5 minutes, open the lid and stir the contents.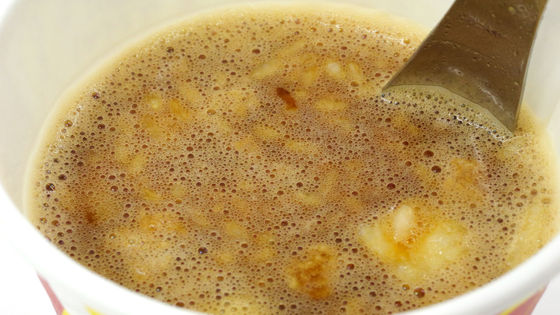 At the beginning of mixing, there is quite a lot of water, but if you continue to mix with a spoon, the soup will gradually thicken. The completed 'Nissin Stew Meshi Beef Domigrass' looks like this.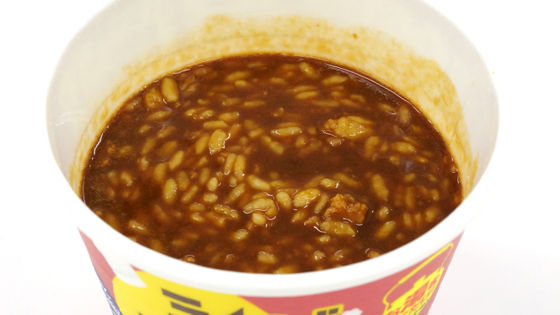 When you eat it, you can feel the taste of rich beef stew that blends the taste of various ingredients. In addition, the fluffy texture of the french fries is a good accent, and the next bite naturally progresses. On the other hand, the taste of beef stew was strong and I could not feel the flavor of onions.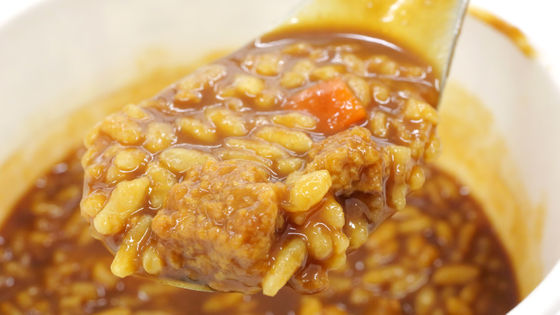 The suggested retail price of `` Nissin Stew Meshi Beef Domiglace '' is 242 yen excluding tax, and can be purchased at retail stores nationwide from November 7, 2022 (Monday).