NVIDIA announces collaboration with Microsoft to build large-scale cloud AI computer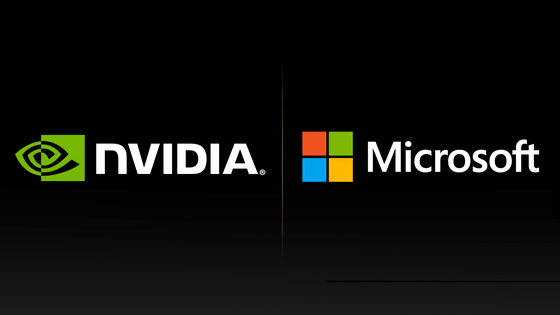 NVIDIA has announced that it will work with Microsoft to build a large-scale AI-focused cloud computer. The computer will be equipped with tens of thousands of
Hopper H100
GPUs, which NVIDIA announced in October 2022, and NVIDIA and Microsoft aim to make it one of the world's most powerful AI supercomputers. increase.
NVIDIA Teams With Microsoft to Build Massive Cloud AI Computer | NVIDIA Newsroom
https://nvidianews.nvidia.com/news/nvidia-microsoft-accelerate-cloud-enterprise-ai
Nvidia and Microsoft team up to build massive AI cloud computer | Ars Technica
https://arstechnica.com/information-technology/2022/11/nvidia-and-microsoft-team-up-to-build-massive-ai-cloud-computer/
In 2022, generative AI models such as Stable Diffusion, DALL-E 2, Midjourney, etc. that automatically create images that users want to create are growing rapidly. Similar models that support not only images but also movies, sounds, transcriptions, etc. have appeared. However, training these models requires a lot of computing resources, so computers with high-performance GPUs are required.
The computer, jointly developed by NVIDIA and Microsoft, is based on Microsoft Azure and includes virtual machines optimized for AI distributed training and inference. It is planned to be NVIDIA's first 'public cloud incorporating an advanced AI stack', with tens of thousands of Hopper H100 and
NVIDIA A100
GPUs, and
NVIDIA Quantum-2 InfiniBand architecture
to achieve 400 Gb / s. It is said to realize bandwidth and add the
NVIDIA AI Enterprise
software suite to the platform. The cloud platform will be Microsoft Azure, and Microsoft plans to provide ND series and NC series virtual machines.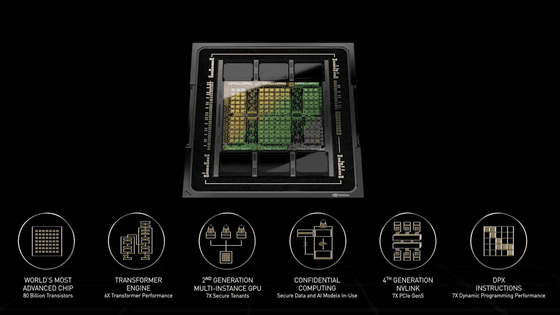 'As part of the collaboration, NVIDIA will utilize Microsoft Azure 's scalable virtual machine instances to research and further accelerate advances in generative AI ,' said NVIDIA. is the basis for unsupervised self-learning algorithms that create new sentences, codes, digital images, movies and sounds.' At the same time, Microsoft's deep learning optimization software 'DeepSpeed' will also be researched on this AI computer.

"With NVIDIA and Microsoft cloud computing, customers can deploy thousands of GPUs in a single cluster, train the largest language models, build the most complex systems at scale, and deploy generative AI at scale," said NVIDIA. We can achieve scale development,' said Nvidia.

NVIDIA has announced financial results for the third quarter of 2023 (August to October 2022). Revenue was $ 5.93 billion (about 830 billion yen), down 17% from the same period last year and down 12% from the previous quarter. Of these, data center revenue was $ 3.83 billion (about 534 billion yen), an increase of 31% compared to the same period last year. 'NVIDIA's pioneering work in accelerated computing has never been more important,' said Jensen Huang, CEO of NVIDIA. We are hitting the limits of physics and slowing growth.Accelerated computing will enable companies to improve productivity by orders of magnitude while saving money and the environment.'

NVIDIA Announces Financial Results for Third Quarter Fiscal 2023 | NVIDIA Newsroom
https://nvidianews.nvidia.com/news/nvidia-announces-financial-results-for-third-quarter-fiscal-2023