``King of Fire Hunting'' depicting boys and girls living hard in the world after the final war of mankind PV release, director Junji Nishimura & composition screenplay Mamoru Oshii & music Kenji Kawai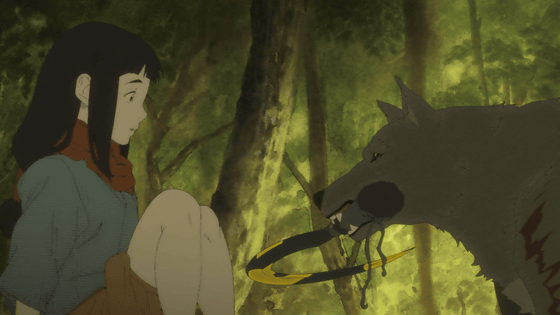 In the world after the final human war that lost fire, the PV of the anime `` Fire Hunting King '' depicting the life of an 11-year-old girl, Tokoko, and a 15-year-old boy, Koshi, has been released. The original is a feature-length fantasy novel by
Rieko Hinata
, directed by
Junji Nishimura
of `` SAMURAI DEEPER KYO '', `` Today Mao! '
Mamoru Oshii
will serve.
TV anime 'Fire Hunting King' | Junji Nishimura x Mamoru Oshii
https://hikarinoou-anime.com/
⚠News⚠
|◤ 1st PV ???? Ban ????◢|

A lot of main videos added ????
Ming Raku (#Maaya Sakamoto ) and Kira (#Saori Hayami ) also appear for the first time????
Music #Music recorded by Kenji Kawai✨

???? 2023/1/14 (Sat) 10:30 pm https://t.co/BRxq08qI7v # Fire hunting king # Rieko Hinata # Akihiro Yamada # Junji Nishimura # Mamoru Oshii # Misaki Kuno # Shoya Ishige # Yoshimasa Hosoya #WOWOW pic.twitter.com/Ti6ZNbP16q

— "Fire Hunting King" Anime Official (@HikarinoOuAnime) November 23, 2022


The outline of the work is as follows.

The world after the final human war.
The earth was covered in a black forest where fire demons roamed, and people lived in small areas protected by barriers.
By human pyrogenic pathogens developed and used before the Last War,
In this age, when a natural fire burns beside them, they ignite from within and burn up.
The only [fire] that humans can safely use in this world is harvested from fire demons that live in forests.
A certain rumor was whispered among the fire hunters who live by hunting fire.
'The man-made star [Flame], which was launched before the final war and wandered in the void for a long time, is coming back.'
"The fire hunter who hunted the Thousand Year Comet [Swaying Fire] will be called the [King of Fire Hunts]."
Born in a paper-making village, Touko was rescued by a fire hunter when she entered the forbidden forest and was attacked by fire demons.
Born in the capital, lost his mother to factory poison, and has a young sister with him, Koushi decides to take refuge in the 'Burning House'.
When Touko and Koushi's way of life intersect, a new destiny begins to move.


Koshi (voice: Shoya Ishige), who has a father who is a fire hunter who has disappeared.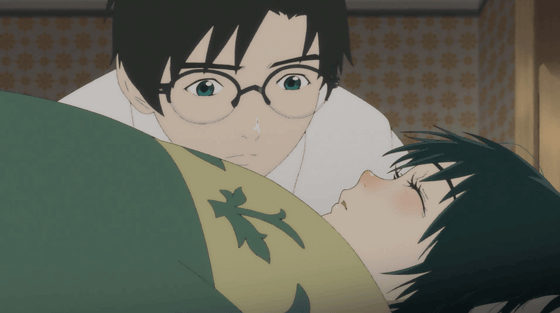 A former factory worker, Ming Raku (voice: Maaya Sakamoto) became a fire hunter after a hard time.



Kira (voice: Saori Hayami), the only daughter of the bonfire family, the richest man in the capital.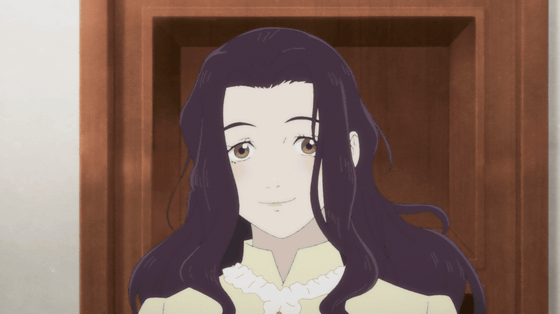 This work will be broadcast on WOWOW Prime from 22:30 on Saturday, January 14, 2023 as a WOWOW original animation. It will also be distributed on WOWOW On Demand, and the first episode can be viewed for free.

◆Staff
Original: Rieko Hinata
Character draft: Akihiro Yamada
Director: Junji Nishimura
Composition/Screenplay: Mamoru Oshii
Character design: Takuya Saito
Chief animation director: Takuya Saito, Kazuya Kise, Toshihisa Kaitani
Effect animation director: Kazunori Ozawa
Image illustration and prop design: Goichi Iwahata
Art setting: Mika Nakashima
Mechanical design: Kaoru Kamigiku
Creature Design: Tomohiro Matsubara
Art Director: Hiromasa Ogura
Color design: Yoko Watanabe
Calligraphy: Mayumi Katsumata
Picture in the play: Uta Mizuno
CG Director: Yusuke Nishimuta
CG production: Rails
Title design/2D works: Makiko Yamazaki
Special effects: Hideo Sakurai
Director of Photography: Eiji Arai
Editing: Junichi Uematsu
Assistant Director: Sachiko Kanno
Music: Kenji Kawai
Music Production: Flying Dog
Sound Director: Kazuhiro Wakabayashi
Sound Production: Production IG
Animation Production: Signal M.D.

Official site: http://hikarinoou-anime.com/
Official Twitter: @HikarinoOuAnime
©日向理恵子・ほるぷ出版/WOWOW

◆Cast
Light child: Misaki Kuno
Kou Four: Shoya Ishige
Mingaku: Maaya Sakamoto
Furnace 6: Yoshimasa Hosoya
Kira: Saori Hayami
Scarlet name: Ai Yamaguchi
Kun: Kunitachi Sachi
Teruzo: Chiaki Kobayashi
Fire ear: Makoto Koichi
Oil 107: Kenta Miyake
Fire Flower: Kaori Nazuka
Burning three: Mamoru Miyano
Ash Ten: Shinichiro Miki
Red cord: Yuko Hara
Firefly: Yume Miyamoto
Roku: Shunichi Maki
Flame Thousand: Yoji Ueda
Fire Ten: Ryunosuke Watanuki
Willow: Sayaka Ohara
Kiri: Yu Shimamura
Skylark: Akira Ishida
Narration: Ryoko Sakakibara