I tried ``Peyang super-large cheese taccarbie-style yakisoba'' where the scent of cheese and bean sauce reproduces taccarbie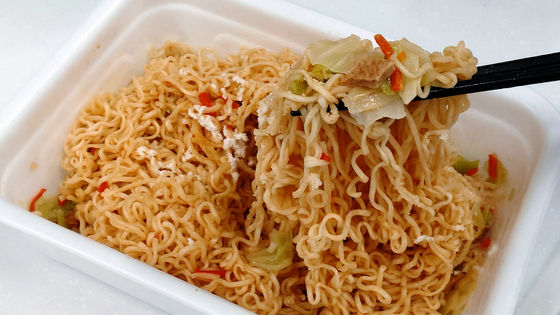 From Payang, who is known for a wide variety of Omori Yakisoba, this time, `` Cheese Takgalbi-style fried noodles '' that reproduced the taste of one of the classic Korean dishes, Cheese Takgalbi, appeared, so I bought it and tried it. rice field.

Payang Super Large Cheese Taccarbie Style Yakisoba | Maruka Foods Co., Ltd.

https://www.peyoung.co.jp/products/000057.html
Payang Super Large Cheese Taccarbie Style Yakisoba | Lawson Official Site
https://www.lawson.co.jp/recommend/original/detail/1461454_1996.html
At Lawson, I found 'Super Daimori Cheese Taccarbie Style Yakisoba' alongside the normal 'Peyang Yakisoba Super Daimori'.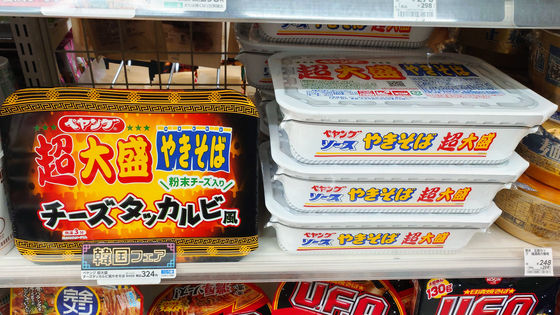 I bought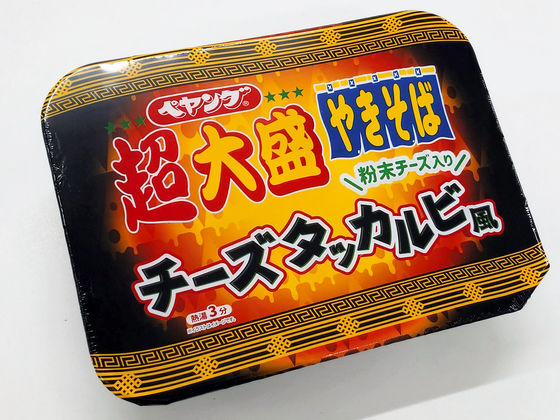 The raw material looks like this. As cheese takkarbi, cheese powder and chicken are included in the attached seasoning.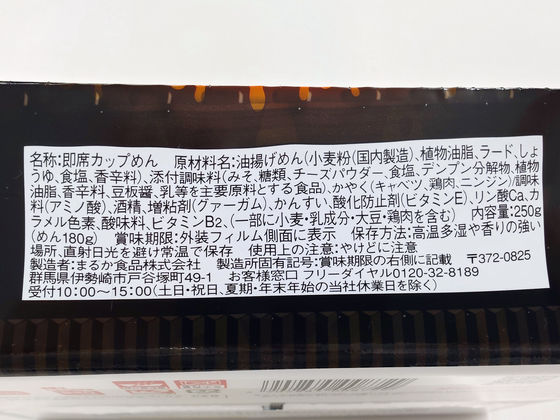 There are 1183kcal at 250g per meal.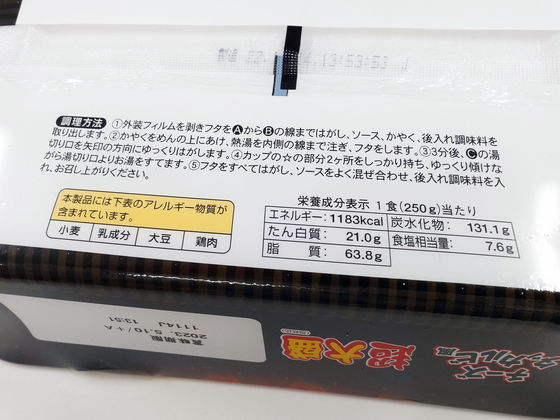 There are three types of contents: sauce, quick, and post-seasoning.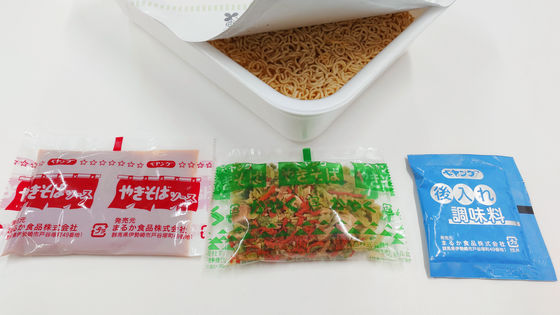 Put the squid and pour hot water. The amount of hot water required is about 700 ml to 800 ml.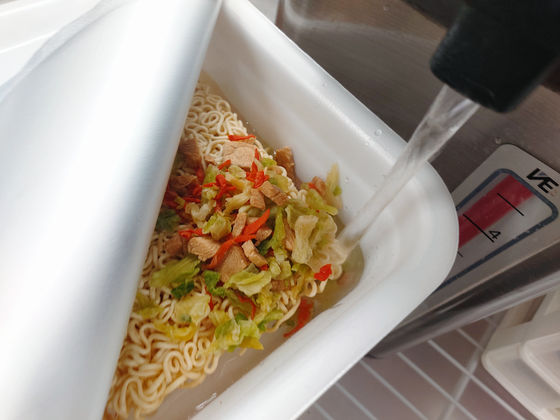 Cover and wait 3 minutes.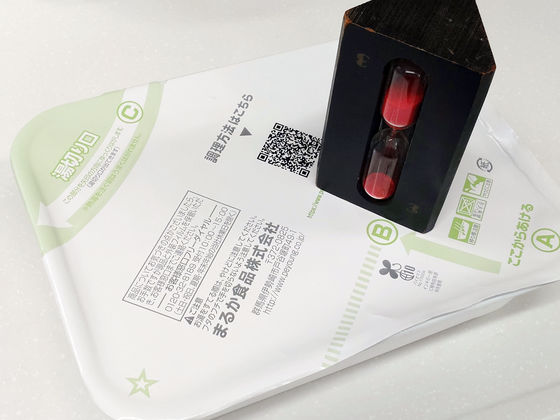 After 3 minutes, open the hot water drain and discard the hot water.



Quick was caught in the gap between the noodles.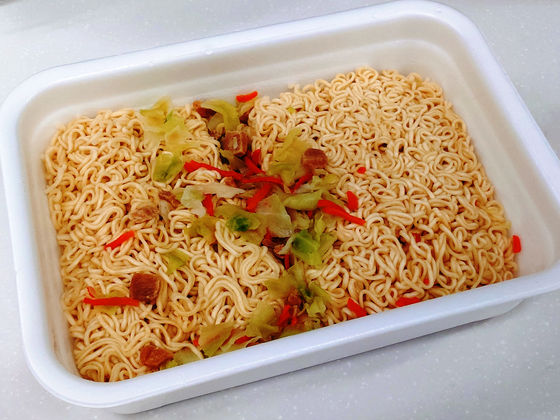 Next, apply the sauce.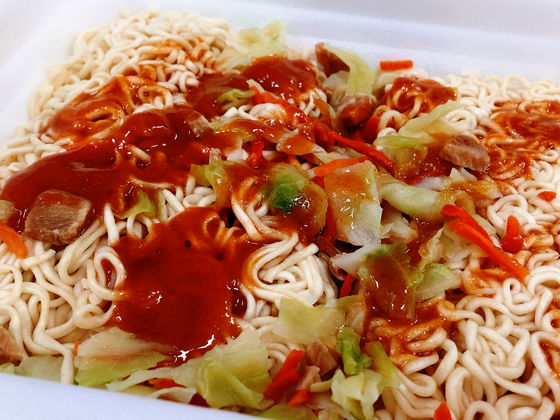 Mix thoroughly. The amount of sauce is just about to wrap the whole in the sauce.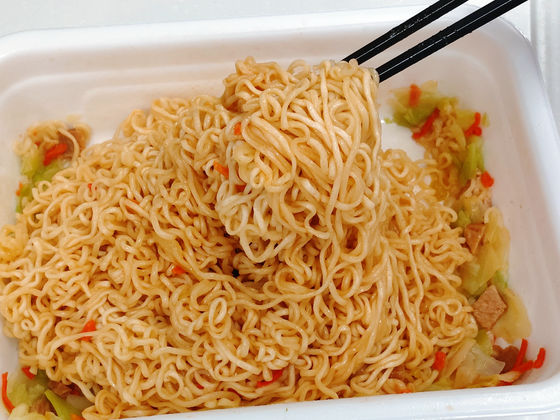 Finally, sprinkle powdered cheese as a post-seasoning seasoning to complete.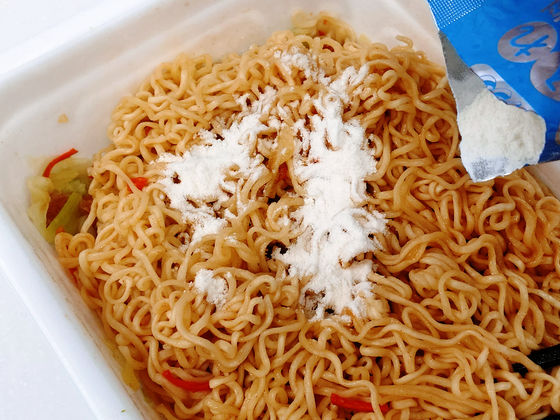 When it comes to cheese dak galbi, it looks like chicken is covered with plenty of cheese and wraps around the whole so that it melts, so I didn't think it could be reproduced very much, but it's a powdered cheese with spicy spiciness and slight sweetness. The combination of , and the scent of bean plate soy is combined, and it certainly feels like cheese dak galbi. It had a solid taste, and I was able to eat it without any problems without running away from the strange taste.



By the way, chicken looks like this. It was a little stiff and the taste like chicken was diluted.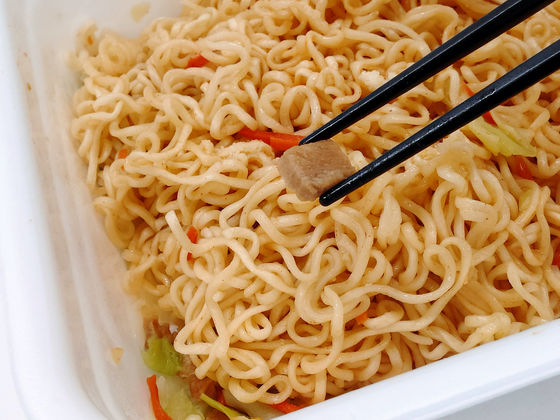 'Peyang Chodaimori Cheese Taccarbie-style Yakisoba' is 324 yen including tax, pre-sale at Lawson from Tuesday, November 22, 2022, and general sales from Monday, December 5. Amazon.co.jp sells 12 pieces for 3485 yen including tax.


Amazon | Payang Super Large Cheese Taccarbie Style Yakisoba 250g x 12 | Payang | Yakisoba Mail Order