A video game that dogs can play is under development, expected to improve cognitive ability of aging dogs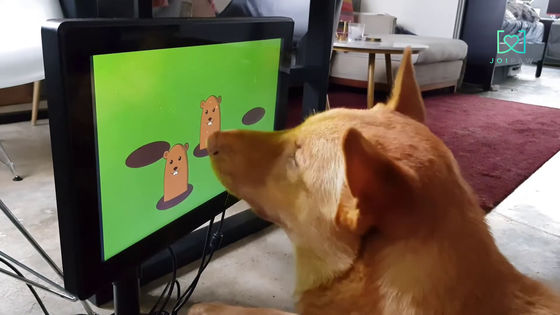 Many research results have been announced that games have a positive impact on the brain, such as ``playing games
enhances brain activity
'' and ``
children who play games have higher motor skills and memory
''. British startup
Joipaw
is reportedly developing a game for dogs to play with the aim of activating the cognitive skills of older dogs.
UK-based startup Joipaw is making video games for dogs
https://www.axios.com/2022/11/28/dogs-video-games-joipaw
You can see where the dog actually plays the game in the following movie.
Dogs playing video games with Joipaw-YouTube
From the hole projected on the monitor, the mole sticks out its head.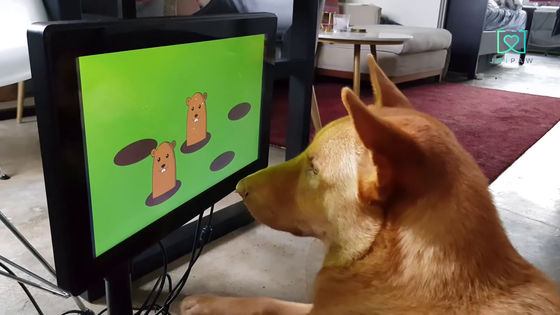 The monitor is a touch screen, and the dog presses its nose against the screen and taps the mole that sticks its face out of the hole.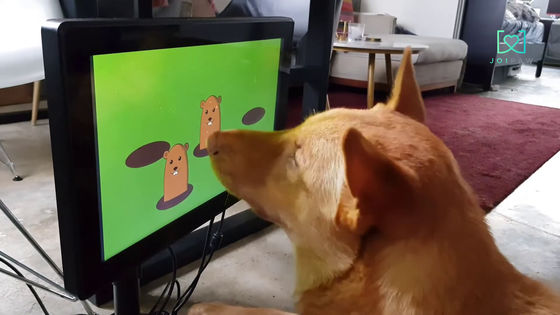 Then the mole withdraws into the hole. If it succeeds, the owner will give it a treat or pet it.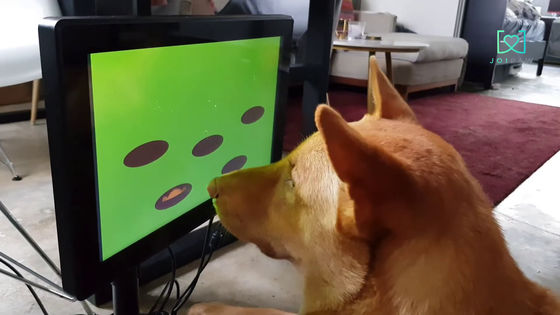 Other games such as momentarily tapping hedgehogs popping out from the bottom are also under development.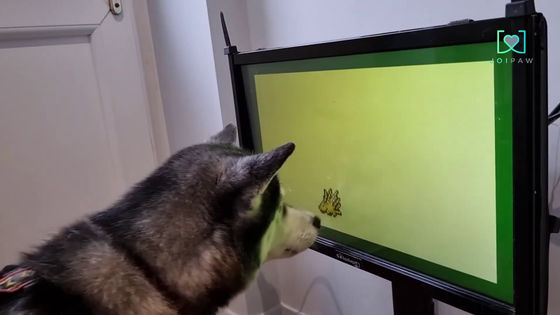 Joipaw co-founder and gamer Dashim Abdal read a research paper published in 2017 and believed that gaming could have a positive impact on the health of dogs as well. It seems that he came up with the idea of a game that can be played by dogs who are The 2017 study, which involved more than 300 older dogs and 20 wolves playing a touchscreen game, found positive effects on cognitive performance in dogs. reporting.

Clara Mancini, a professor at the Open University and science advisor at Joipaw, said, 'The research into touch-screen games for dogs is still in its infancy, but the future is very promising. Games are not puzzles or toys for dogs. I think there are advantages." "Most of the existing technologies were created by humans to defeat other species. We are trying to develop technology to shorten the distance between animals and animals.'