`` Server subscription '' that can set `` paid channel '' and `` paid pictogram '' in Discord has appeared, and the fee is 10% of the subscription fee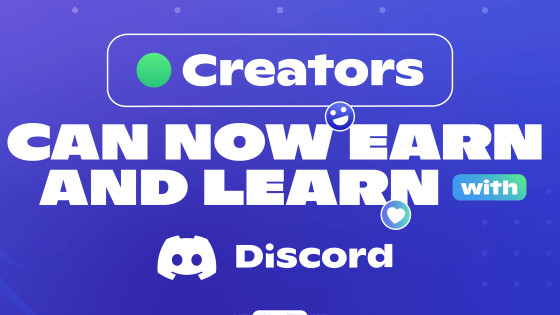 Discord is a service that allows you to communicate by text and voice according to your favorite theme. `` Server Subscriptions '' that allows creators to earn money directly with such Discord has been released to the public in the United States. With server subscriptions, creators can freely customize plan contents and prices, and the fee paid to Discord management is set at 10% of revenue.

Announcing Server Subscriptions and the Creator Portal, Now Open to More Communities

https://discord.com/blog/server-and-creator-subscriptions
Server Subscriptions for Creators – Creator Support
https://creator-support.discord.com/hc/en-us/articles/10423011974551-Server-Subscriptions-for-Creators
Starting today, all eligible US creators can make money directly from their Discord servers.

Create and customize subscription plans that offer unique roles, perks, and benefits to interested members of your community.

More info: https://t.co/6HRDRKUdlV pic.twitter.com/pFgZhXZC43

—Discord (@discord) December 1, 2022


Server subscriptions are the official version of 'Premium Memberships' that have been tested and published for some users, and users can set a paid subscription plan within the server. Subscription plan benefits include ``right to participate in limited channels'' and ``grant of partial authority''. In addition, the price of the plan can be freely set between $ 2.99 (about 410 yen) and $ 199.99 (about 27,000 yen).

For server subscriptions, you can set up to three plans with different benefits for each price, such as 'Tier 1', 'Tier 2', and 'Tier 3'. However, in order to set up a server subscription, 'server administrator is over 18', 'does not violate Discord's terms and guidelines', 'meets safety standards for the past 30 days', and 'account is flagged for abuse'. It is necessary to meet the conditions such as 'not granted', 'no outstanding balance to Discord', 'activate two-factor authentication', and 'verify email address and phone number'.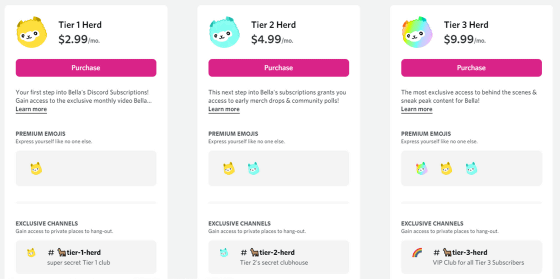 It is also possible to set up a free trial period for members who say 'I'm afraid to suddenly join the server subscription'. You can choose a free trial period of 1 day or 1 week, and you can also limit the number of participants in the free trial to 10, 25, 50, or 100 participants.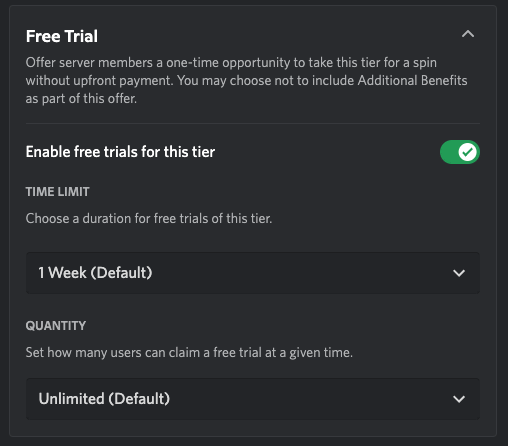 Payment of earnings will be made once a month after screening after the total earnings reach $ 100 (about 13,500 yen). Also, if a member with a server subscription leaves or is kicked out of the server, the subscription will be automatically canceled. At the time of writing the article, the server subscription is a function limited to the PC version, and the mobile version is under development.

In conjunction with the general release of server subscriptions, the information portal for creators '
Creator Portal
' has also been released. The Creator Portal will let you learn how to set up a server subscription and start earning money.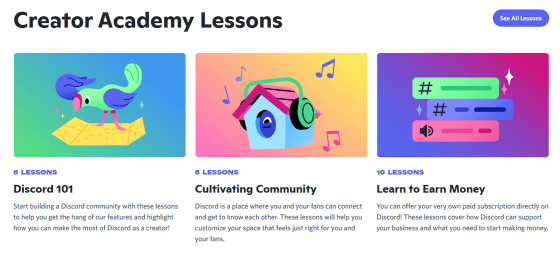 In addition, Discord also has an official server of GIGAZINE. By joining the server, you can quickly check the latest news, so if you are interested, please refer to the article below and join the server!

We've started a public beta test for Discord's GIGAZINE official server, so I'd be happy if you could join us! -GIGAZINE