A ridiculous situation occurred in the United States that the substation was attacked by a gun and issued a curfew at the same time as the emergency declaration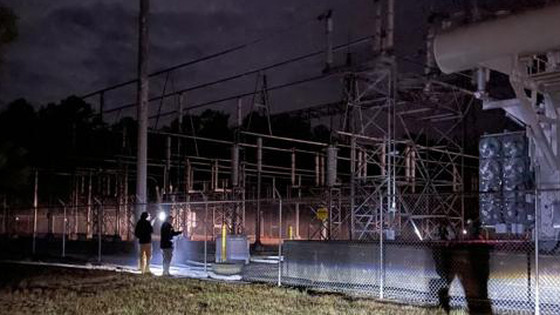 In Moore County, North Carolina, USA, it is reported that more than 40,000 homes and offices were in a blackout state due to an abnormality at multiple substations. Authorities have reported confirming that at least two substations were damaged by the gunfire, leading to a state of emergency and a curfew.

Emergency Declared and Curfew Ordered Following Moore Power Grid Attack | News | thepilot.com
https://www.thepilot.com/news/emergency-declared-and-curfew-ordered-following-moore-power-grid-attack/article_b3b19780-7370-11ed-865d-c78d0de5d921.html

Around 20:45 local time on December 3, 2022, a power outage occurred in an area of approximately 12,000 people in southern Moore County. After that, the blackout area expanded, and most of Moore County was hit by a blackout in less than an hour.

Around 21:00 that same day, at least two substations were destroyed, said David McNeil, district manager of utility Duke Energy. Further investigation later revealed that the substation had been destroyed by gunfire.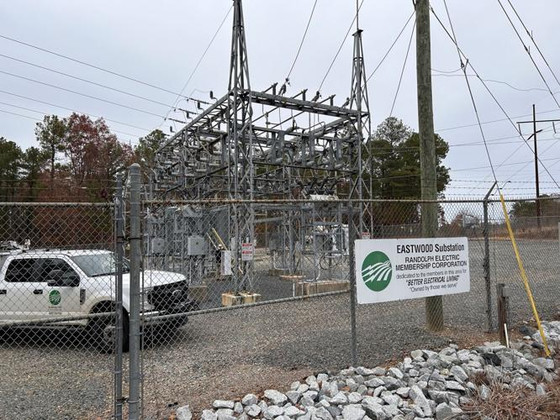 Broken substation gate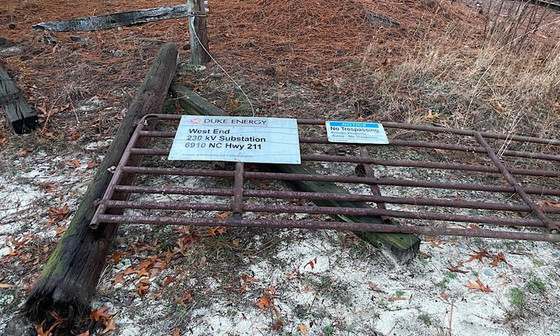 According to data from poweroutage.us , a power monitoring site, at 22:30 on the 3rd, more than 46,000 people, or about 63.7% of the county's residents, were experiencing power outages. The Moore County Sheriff's Office issued a statement that it is investigating the incident as a criminal incident.

There was concern about the impact of the power outage on hospitals, but the emergency power supply system operated without problems at large hospitals with emergency rooms, so there was no immediate impact. However, three clinics in Moore County are said to be closed due to power outages.

Moore County officials declared a state of emergency at 4 p.m. Furthermore, a curfew was issued to prohibit going out from 21:00 on the same day to 7:00 on the 5th. It also announced that all non-essential services, such as parks and recreational programs, would be suspended on the 5th, and some facilities would be closed.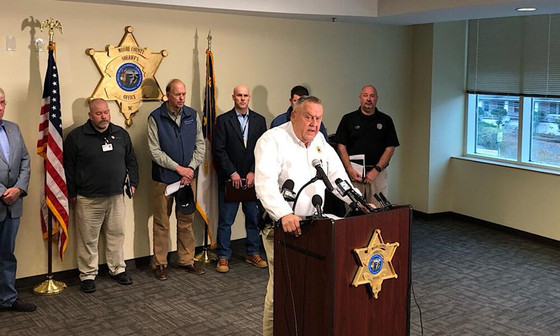 However, the local library has announced that it will be open from 10:00 to 16:00 for local residents, providing hot drinks, board games, snacks and charging stations, although normal library services will not be available.

Moore County Sheriff Ronnie Fields said, 'This incident is unlike anything in my 40-year career. This is a targeted attack and I know exactly what I did.' He speculates that it was a premeditated crime by an individual or multiple individuals.

Moore County Senator Tom McInnis has called the substation shooting a 'deliberate and malicious act.' Rep. Richard Hudson has also commented that the FBI is already trying to solve the case.

in Note, Posted by log1i_yk