Amazon deploys ``Inspire'', a feed that shares photos and videos in TikTok style, with apps, and ``Like'' and product purchases are also possible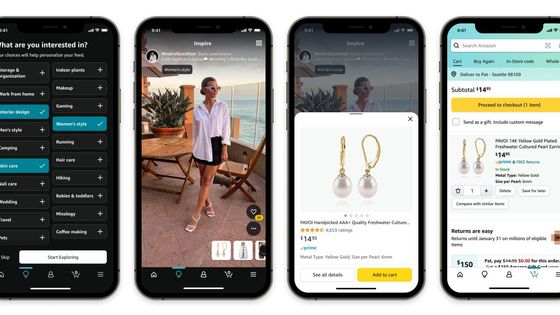 It has become clear that Amazon will deploy a new feature ' Inspire ' that displays a feed of photos and videos like TikTok in the app. Users can see and like content about various products, and can purchase their favorite products directly.

Amazon Launches TikTok-Style Feed in Push to Accelerate Social Shopping - WSJ
https://www.wsj.com/articles/amazon-launches-tiktok-style-feed-in-push-to-accelerate-social-shopping-11670476199

Amazon is adding a TikTok-like feed of shoppable content to its app with Inspire - The Verge
https://www.theverge.com/2022/12/8/23500077/amazon-inspire-social-shopping-short-form-video-feed-tiktok

Amazon launches Inspire, a TikTok-like shopping feed that supports both photos and videos | TechCrunch
https://techcrunch.com/2022/12/08/amazon-launches-inspire-a-tiktok-like-shopping-feed-that-supports-both-photos-and-videos/

Various technology companies have followed TikTok, which boasts popularity all over the world, and YouTube has developed ' YouTube Shorts ' that share videos of up to 60 seconds, and Instagram also has a short video sharing function ' Reels '. We are getting closer to TikTok.

Meanwhile, in August 2022, it was reported that Amazon was testing a feature called 'Inspire' that displays feeds like TikTok.

Amazon is testing the ability to display feeds like TikTok - GIGAZINE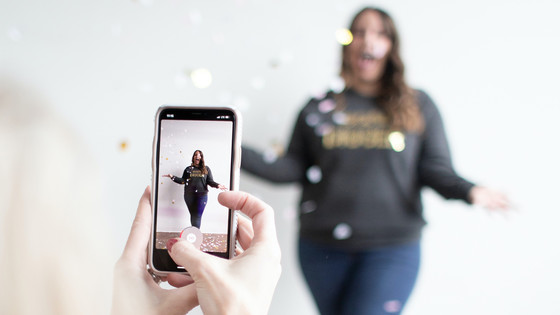 At the time of the August report, it was in the internal testing stage, but the Wall Street Journal reported on December 8th that Inspire will begin rolling out in the United States. Inspire will be available as a feature on the Amazon shopping app, and will be available only to some users first, and will be available nationwide within the next few months.

Inspire is available by tapping the light bulb icon at the bottom of the app. When you use Inspire for the first time, you have 20 options to personalize the content you see, such as makeup, skincare, pets, games, plants, hiking, interior design, travel, and running. You will be asked to choose your interest from over 100 topics.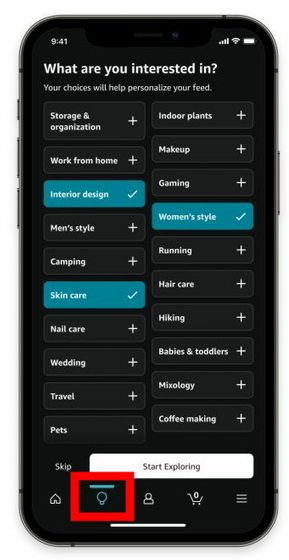 Inspire shows content created by brands, influencers and general users. It supports not only short videos but also photos, and it is said that it is a feed like a hybrid of TikTok and Instagram. It seems that it is possible to double-tap the screen like Instagram to add 'Like' to the content, and swipe like TikTok to display the next content.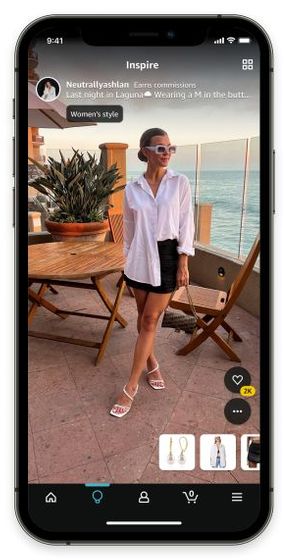 Also, if there is a product you like, you can tap the link button at the bottom of the screen to purchase the product.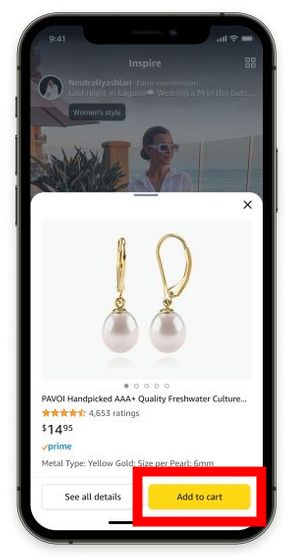 Of course, you can also visit the product page to find out more. As you continue to use Inspire, the curation of content will be adjusted, and content that more closely matches the user's interests will be displayed.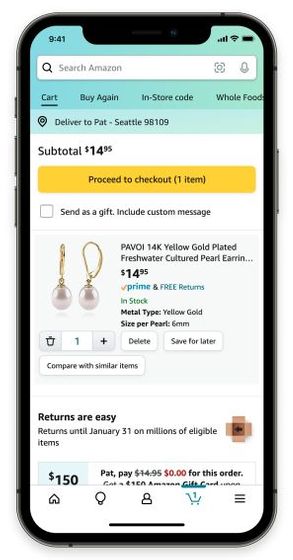 "Every day, we are working to make shopping easier and more enjoyable," said Oliver Messenger, director of shopping at Amazon.com. I am commenting.

Foreign media outlet The Verge said that TikTok is a powerful tool in marketing any product, and influencers often direct people from TikTok to Amazon, so it makes sense for Amazon to try to regain some of its user engagement. pointed out that On the other hand, TikTok is also focusing on shopping functions, and a job listing published in October 2022 suggests that TikTok is looking to expand its e-commerce business by building its own fulfillment center. I was.

TikTok considers introducing 'shopping function' - GIGAZINE