I tried eating ``Gummy-like okaki !? Mitarashi dumpling flavor'' with a soft texture like gummy even though it is wet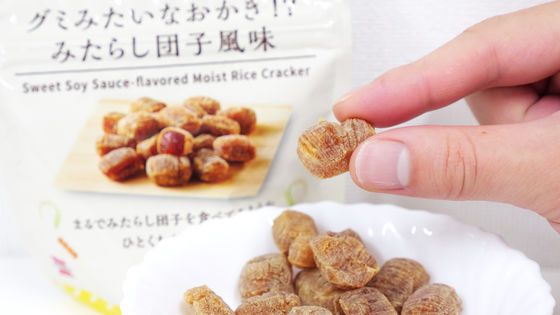 From Lawson, a bite-sized wet rice cake with a gummy-like texture and using domestically produced glutinous rice, `` Gummy-like rice cake!? Mitarashi dumpling flavor '' will appear on Tuesday, December 13, 2022. I had the opportunity to eat it as soon as possible, so I had the opportunity to eat it as soon as possible to see what it means that the okaki, which is originally attractive with a hard and hard texture, is finished with a soft texture like gummy. I tried.

Oki like gummy !? Mitarashi dumpling flavor 45g | Lawson official website

https://www.lawson.co.jp/recommend/original/detail/1462520_1996.html
The package of 'Oki like gummy !? Mitarashi dumpling flavor' looks like this. It is manufactured by
Iwatsuka
Confectionery, a confectionery maker in Niigata, and the logo is on the bottom left.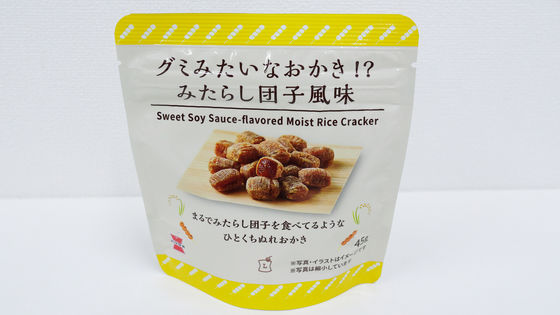 Raw materials include paddy rice glutinous rice (domestic), sugar, fermented seasoning liquid, soy sauce, salt koji. The point is that it is made of glutinous rice, not 'gummy like gummy' but 'gummy like gummy'. The calorie is 137kcal per 45g bag.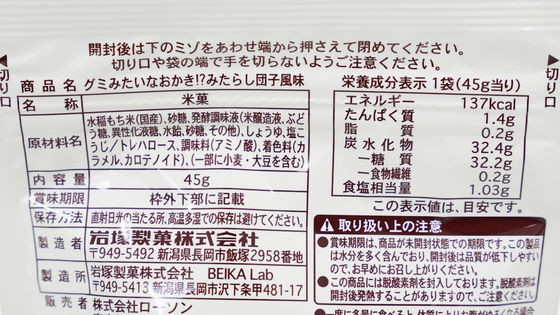 The mouth of the package can be sealed with a zipper.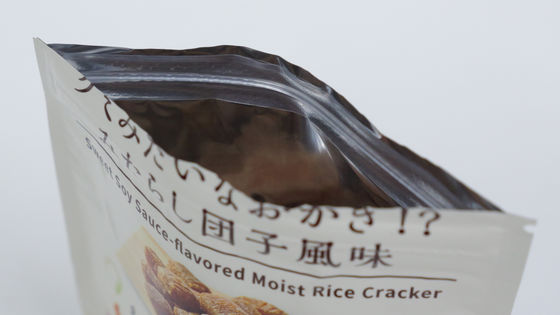 I tried taking out the contents on a plate. It looks like a brown candy ball.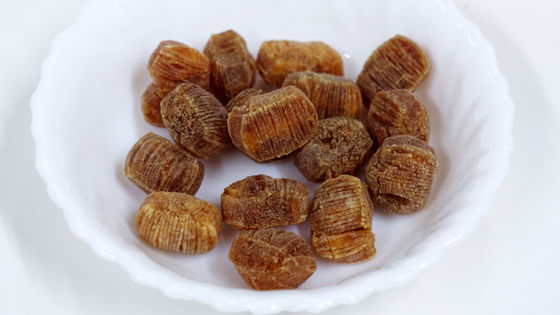 When I put a kitchen knife in to see the cross section, I got a gummy-like feel with moderate elasticity instead of a hard okaki. The surface is dry and not too sticky to your hands, but the inside is soft like mochi. When I ate it, the fragrance of soy sauce and the sweetness of sugar spread in my mouth, and the sweetness of glutinous rice and the texture of rice cake were added, and I could definitely feel the taste of mitarashi dumplings. The editorial staff who tasted it gave impressions such as 'the flavor of mitarashi dumplings has been hardened' and 'this goes well with hot tea'.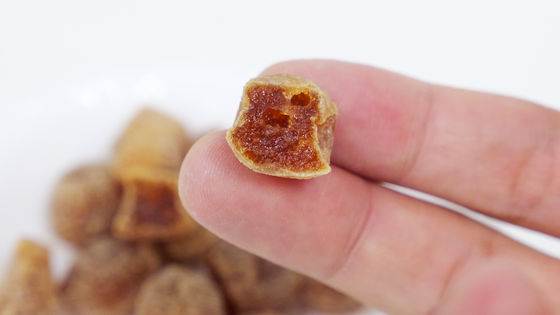 "Oki like gummy!? Mitarashi dumpling flavor" will be released at Lawson nationwide on December 13, 2022 (Tuesday). The price is 148 yen including tax.