Judgment to update Tesla to fully automatic driving function compatible hardware free of charge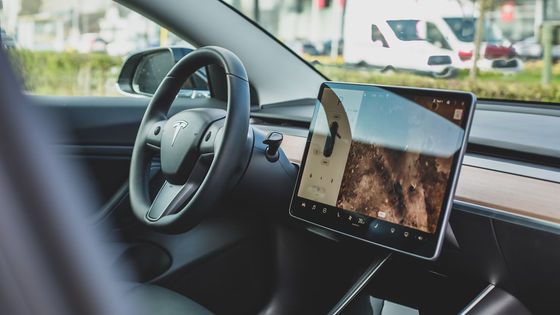 EV maker Tesla is partially
offering a beta version of `` fully automatic driving function ''
. Use of the function is ``purchase for $ 15,000 (about 2 million yen)'' or ``subscription for up to $ 199 per month (about 27,000 yen)'', and Tesla car owners who do not support the function can use the function. If you want to use it, a paid hardware update is required. A lawsuit was filed against this, and a judgment was ordered to order Tesla to update the hardware free of charge and make the fully automatic driving function available.
Tesla ordered to upgrade self-driving computer for free due to 'false advertising' | Electrek
https://electrek.co/2022/12/12/tesla-ordered-upgrade-self-driving-computer-for-free-false-advertising/


The lawsuit was filed by Model 3 owner Ian Jordan. The Tesla car is equipped with an 'MCU (Media Control Unit)' that controls various functions including the touch screen, and the model 3 purchased by Mr. Jordan was installed in 'MCU 2.5'. If you want to use the fully automatic driving function, you need to pay $ 1000 (about 136,000 yen) as an update cost to make it 'MCU 3'.

However, Tesla announced in October 2016 that `` All Tesla cars currently produced are equipped with hardware that supports fully automated driving, '' and will be updated to MCU 3, which has been introduced since 2021. should not be required.

In fact, Mr. Jordan already owned Model 3, but he said that he believed in the phrase 'equipped with hardware for fully automated driving' and purchased a second one, so he filed a small lawsuit in Washington state court. Did. At the same time, Tesla did not repair the failure of the first Model 3 'MCU1' even though it was within the warranty period, and compensation for the AM radio becoming unusable due to replacement with MCU2. I asked.

Tesla did not attend the trial, and Jordan won. Updating to MCU 3 free of charge, updating cost from MCU 1 to 2 for the first model 3 of $ 1657.50 (about 224,000 yen) and compensation for loss of AM radio function of $ 500 (about 67,700 yen) has been ordered to pay.

According to the news site Electrek, Tesla immediately paid Jordan.

By the way, Mr. Jordan submitted as evidence Electrek's article reporting that it is charged to update hardware that does not support the function , regarding the fact that the hardware update cost was requested in response to the fully automatic driving function in the trial. And Tesla's Elon Musk CEO has blocked Electrek's Twitter account .