Instagram launches features to help recover compromised accounts, access accounts after forgetting passwords, and report impersonated accounts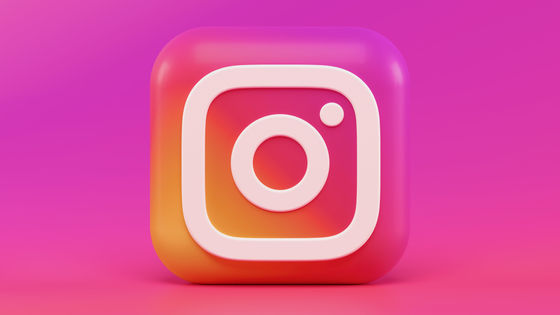 On December 15, 2022 (Thursday), Instagram announced that when a user encounters ``a case where an account cannot be accessed due to unauthorized access or a forgotten password'' or a ``case where an impersonation account has been created'', the account will be deleted. Announced support features for recovery and problem reporting.

Continuing to Keep Instagram Safe and Secure

https://about.instagram.com/blog/announcements/continuing-to-keep-instagram-safe-and-secure
Designing Account Security Across Our Apps | Meta
https://about.fb.com/news/2022/12/designing-account-security-across-our-apps/
Instagram launches a new hub to help users resolve account access issues | TechCrunch
https://techcrunch.com/2022/12/15/instagram-launches-hub-help-users-resolve-account-access-issues/
Instagram said it was introducing and expanding a number of features to help users keep their accounts safe, and announced a new feature for reporting and fixing issues that prevent users from accessing their accounts.
If something goes wrong and you can't log into your Instagram account, you can go to the account support site by typing
Instagram.com/hacked
in your browser.
When you access the site, the following screen will be displayed. Regarding your account, 'Unauthorized access', 'Forgot your password', 'Login code was sent to an inaccessible mobile phone number or email address', 'Someone created a new account using your name, photo or information, or your account has been suspended. About. If you have multiple accounts, you can select the account that needs the corresponding support.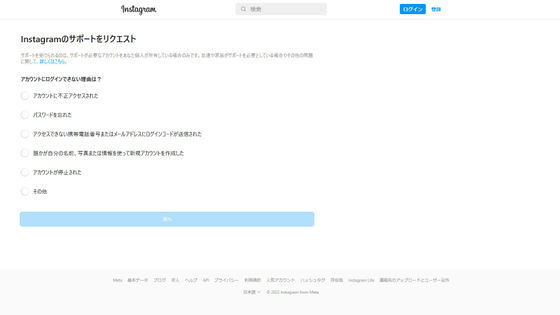 Instagram has been testing methods for recovering accounts that have been unable to log in in the past, and in early 2022, ``Recover access to the account by selecting two friends on Instagram and verifying their identity. " was being conducted . At the time of article creation, this function can be used by anyone.

In addition to these functions, Instagram automatically deletes accounts that are determined to violate conventional community guidelines , such as impersonation accounts, in order to prevent unauthorized account access. We are also testing to send alerts when a suspected impersonator follows another user, as bad actors often don't use accounts right away. In addition, it seems that direct messages sent from accounts disguised as businesses will be marked with a warning mark within a few months.

Instagram will also show verified account badges in more places in profiles, stories, direct messages and feeds, making it easier to quickly determine if an account is genuine. I am appealing.

``We are committed to fostering a safe and supportive community for all of our users,'' Instagram said.