Open source application ``Aegis Authenticator'' that can issue one-time passwords for two-factor authentication for free & export between devices, safe without the risk of depending on a specific company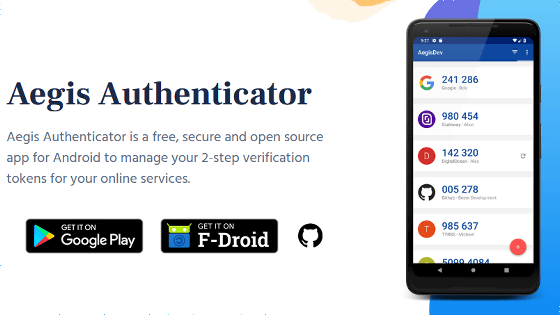 One way to use web services safely is to use a one-time password issuing service. Applications such as 'Google Authenticator', 'Microsoft Authenticator', and 'Authy' are widely used as applications for generating one-time passwords, but these applications were developed by companies such as Google and Microsoft, and transparency And some people may feel uneasy about reliability. If you use the one-time password issuing application for Android developed by open source ' Aegis Authenticator ', you can not only strengthen security by two-factor authentication without depending on a specific company, but also perform 'one-time authentication' that is impossible with Google Authenticator. It is also possible to make the time password invisible.

Aegis Authenticator - Secure 2FA app for Android

https://getaegis.app/
As cyber crimes increase, it is important to introduce two-factor authentication such as 'combining passwords and phone numbers' in order to use web services safely. The method of issuing a one-time password is one of the means of two-factor authentication, and you can log in to web services by issuing a code that can be used for a short time with an application such as Google Authenticator. However, applications such as Google Authenticator have problems such as 'developed as closed source by a specific company' and 'anyone can view one-time passwords by starting the application'.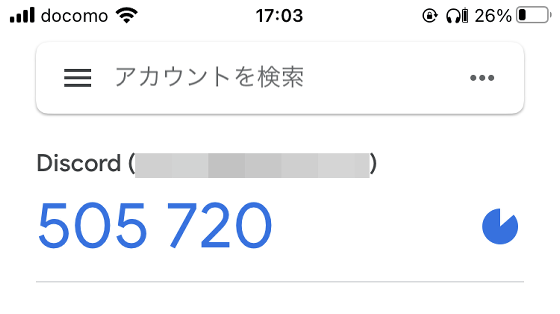 Aegis Authenticator is an open-source one-time password issuing application that can issue passwords that can be used for a short period of time, just like Google Authenticator. Furthermore, it is possible to set password authentication and fingerprint authentication before viewing one-time passwords, which can enhance security.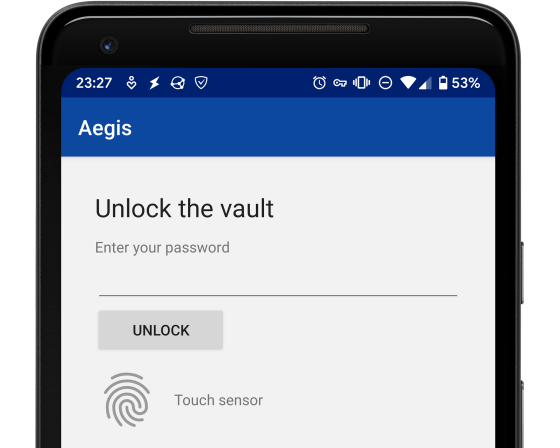 In addition, Aegis Authenticator is equipped with an account export/import function that allows you to easily back up account information and transfer it to another device.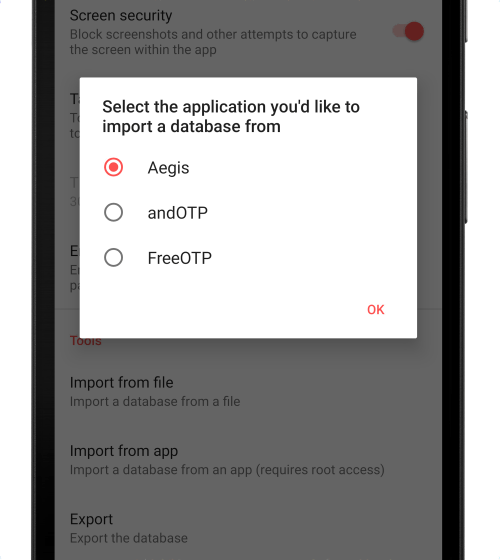 Aegis Authenticator is distributed on Google Play and F-Droid and can be downloaded from the link below.

Aegis Authenticator - 2FA App - Apps on Google Play
https://play.google.com/store/apps/details?id=com.beemdevelopment.aegis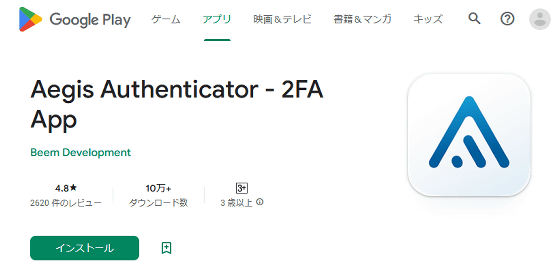 Aegis Authenticator | F-Droid - Free and Open Source Android App Repository
https://f-droid.org/packages/com.beemdevelopment.aegis/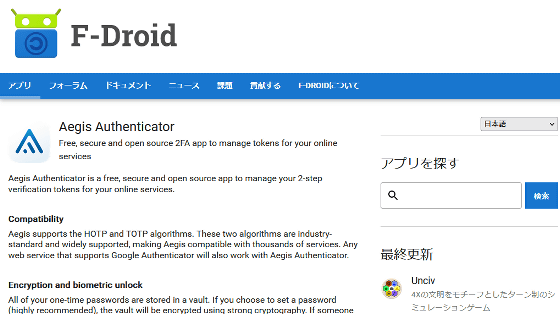 Also, the source code of Aegis Authenticator is published in the following GitHub repository.

GitHub - beemdevelopment/Aegis: A free, secure and open source app for Android to manage your 2-step verification tokens.
https://github.com/beemdevelopment/Aegis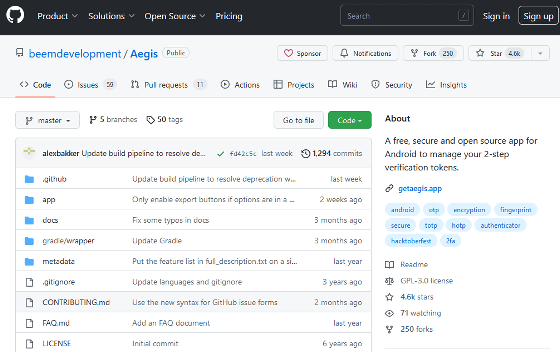 ・Continued
Open source application 'Aegis Authenticator' review that allows free two-factor authentication and safe backup & export between devices - GIGAZINE