Will Apple's first self-made chip-equipped device appear in 2025, aiming to break away from Broadcom by in-house manufacturing of Wi-Fi & Bluetooth communication chips?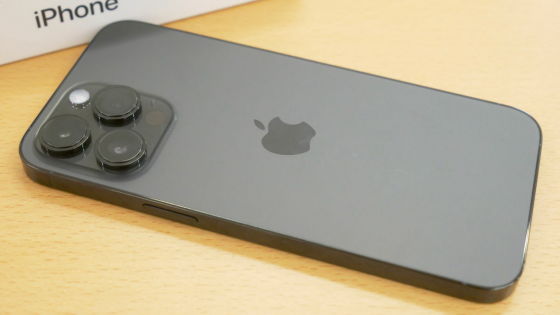 Overseas media Bloomberg reported that Apple is promoting in-house production of Wi-Fi & Bluetooth communication chips installed in its main product iPhone, and is trying to break away from chips made by semiconductor giant
Broadcom
. According to Bloomberg reports, Apple plans to start installing its own Wi-Fi & Bluetooth communication chips in devices in 2025.
Apple Plans to Drop Broadcom Chip by 2025 to Use In-House Design (AAPL, AVGO) - Bloomberg
https://www.bloomberg.com/news/articles/2023-01-09/apple-plans-to-drop-broadcom-chip-by-2025-to-use-in-house-design
Apple developing custom WiFi, Bluetooth, and 5G chips for iPhone
https://9to5mac.com/2023/01/09/apple-custom-wifi-bluetooth-chip-5g/
Apple to Start Transitioning Away From Qualcomm Modem Chips in Late 2024 or 2025 - MacRumors
https://www.macrumors.com/2023/01/09/apple-in-house-modem-chips-2024/
The wireless communication chip installed for Wi-Fi and Bluetooth communication on the iPhone is made by Broadcom, a major semiconductor company based in the United States and Singapore. In 2020, Apple signed a
three-and-a-half-year contract with Broadcom worth $15 billion (approximately 1.64 trillion yen at that rate), and
Apple is a large customer accounting for about 20% of Broadcom's sales.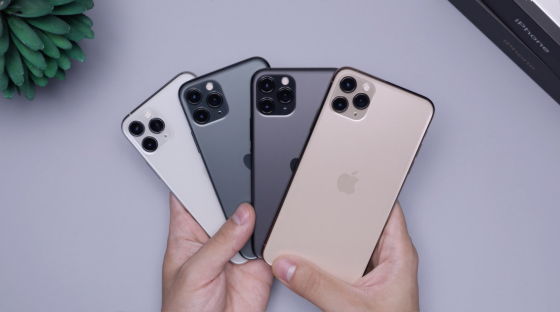 However, in recent years Apple has been promoting the in-house production of various parts and chips, and it is reported that it is planning to replace Wi-Fi & Bluetooth communication chips with in-house chips. People familiar with the matter testified to Bloomberg that Apple aims to have its own communications chips in devices by 2025. In addition, Apple is also working on developing a chip that combines cellular modem, Wi-Fi, and Bluetooth into one.

Broadcom provides not only Wi-Fi & Bluetooth communication chips, but also radio frequency chips and wireless charging components to the iPhone, but Bloomberg reports that Apple is also working on customizing these parts.

Apple's representative refrained from commenting on Bloomberg's inquiry, and Broadcom did not respond at the time of writing the article. In addition, Broadcom CEO Hok Tan said in a conference call in December 2022, ``We believe that we have the best technology and provide the best value to our customers. There is no reason to look for items,' he said, expressing confidence in maintaining a relationship with Apple.

The iPhone is a major product that accounts for the majority of Apple's annual sales, but the contract fee to pay for the parts and technology installed was a big burden for Apple. Therefore, in recent years Apple has been planning to produce iPhone parts in-house, and it is reported that it is already focusing on in-house production of Qualcomm 5G modem chips.

Report that Apple will adopt its own 5G modem chip for iPhone by 2023-GIGAZINE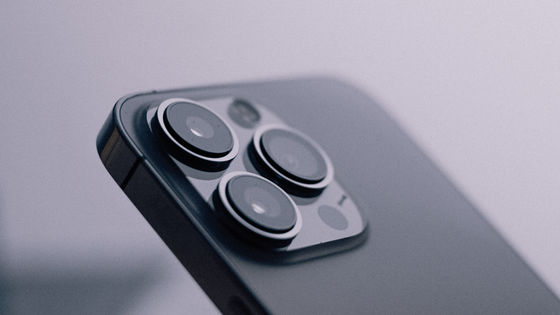 However, the development of the 5G modem chip, which was originally planned to be adopted for the iPhone by 2023, has been difficult, and it is reported that the iPhone scheduled to be released in 2024 will continue to be equipped with a Qualcomm 5G modem chip. I was .

According to Bloomberg, Apple faced problems such as overheating, battery life, and component verification in developing 5G modems. The iPhone has partnered with over 100 carriers in 175 countries, so the testing process is likely to be lengthy. Also, the 5G modem, which provides Internet connectivity when iPhone users are not connected to Wi-Fi, is one of the most important parts of the iPhone for many users, and any drop in performance would hurt the iPhone brand. Bloomberg points out that it will be.