Coinbase, a major virtual currency exchange that also operates in Japan, dismissed about 950 people, which is 20% of its employees, and just dismissed about 1,100 people seven months ago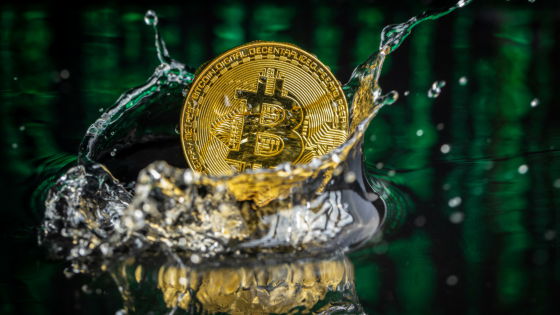 Coinbase, a major virtual currency exchange based in the United States and developing services in Japan, has announced that it will dismiss about 950 people, which is 20% of its employees. In June 2022, Coinbase dismissed about 1,100 people, or 18% of its employees at that time, and the situation continues to be tough due to the headwinds blowing in the virtual currency industry.

A message from CEO and Co-Founder, Brian Armstrong, to Coinbase employees - Blog

https://www.coinbase.com/blog/a-message-from-ceo-and-co-founder-brian-armstrong-to-coinbase-employees
coin-20230110
https://www.sec.gov/Archives/edgar/data/1679788/000167978823000003/coin-20230110.htm
Coinbase to slash 20% of workforce in second major round of job cuts
https://www.cnbc.com/2023/01/10/coinbase-to-slash-20percent-of-workforce-in-second-major-round-of-job-cuts.html
Founded in California, USA in 2012, Coinbase has expanded its business as the virtual currency industry has expanded, and has grown rapidly even during the pandemic of the new coronavirus infection (COVID-19) that occurred in 2020. achieved. At the beginning of 2021, the number of employees was about 1,250, but from 2021 to 2022, the number of new employees increased rapidly, and the number of employees exceeded 6,000 at one point.
However, in 2022, the value of major cryptocurrencies, including Bitcoin, plummeted, and Coinbase was also hit by that headwind. Coinbase listed its stock on the
NASDAQ market
in the United States in April 2021, but on the day of listing, the stock price, which temporarily reached $ 429.54 (about 47,000 yen at the rate at that time), was $ 43 at the time of writing the article. (about 5700 yen).
As a result, Coinbase announced that it will dismiss approximately 1,100 people, or 18% of its employees, in June 2022. CEO Brian Armstrong said, ``We grew too quickly.'' ``We did our best, but in this case it became clear that we hired too much.'' It explains that cost cutting was necessary to survive.
Coinbase, a major virtual currency exchange, dismissed about 1,100 people, or 18% of its employees, and the CEO admits that ``it grew too quickly''-GIGAZINE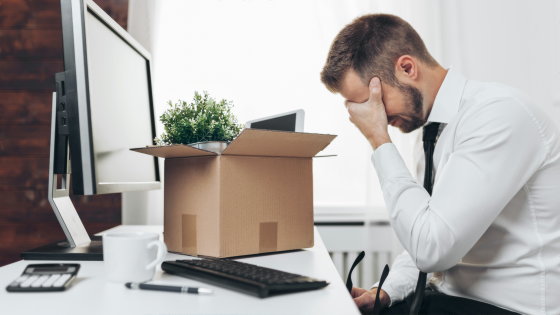 Furthermore, in January 2023, Coinbase announced that it would lay off about 950 people, or 20% of the remaining employees. In an official statement, Coinbase pointed out that the cryptocurrency market in 2022 was hit by a recession, and was also damaged by 'malicious actors in the industry.' This malicious person refers to
Sam Bankman Freed
, the founder of FTX, one of the world's largest virtual currency exchanges, who was
arrested on suspicion of money laundering and fraud.
I think there are.
Coinbase estimates that the business restructuring costs, including retirement benefits and benefits resulting from this mass layoff, will be about 149 million to 163 million dollars (about 19.7 billion to 21.5 billion yen). However, due to other ongoing cost control measures, operating costs incurred in the first quarter of 2023 will be reduced by approximately 25% compared to the fourth quarter of 2022.
In an interview with overseas media CNBC, Mr. Armstrong said, ``This dismissal was complete hindsight, and looking back now, I should have done it sooner.'' ``The best thing you can do is to make the information available. It's about responding quickly when it comes to that, and that's what we did this time.' He also explained that after considering various scenarios for Coinbase's annual revenue in 2023, he had no choice but to reduce personnel to reduce costs. In addition to dismissing employees, Coinbase plans to close several projects that are considered to be ``low chance of success''.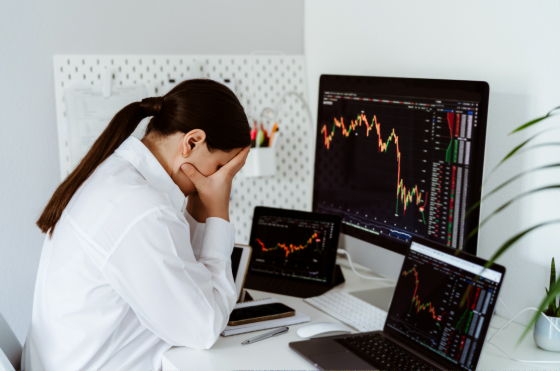 Silicon Valley companies have continued to focus on growth, Armstrong said, and people have looked at the number of employees to gauge how well the company has grown. However, 'current focus is on operational efficiency. It is healthy for the ecosystem and industry to focus more on these points,' he said, adding that moving forward, he will switch to a more compact and cost-controlled team operation. suggested.

Armstrong also mentions the collapse of FTX, suggesting that FTX fraud will increase surveillance of the virtual currency industry. On top of that, he said that although enhanced surveillance would be beneficial to the industry in the long term, there would be fears in the short term.

In July 2022, a former Coinbase employee was indicted for ``using insider trading using information on virtual currencies scheduled to be listed on Coinbase.'' In January 2023, Nikhil Wahi was sentenced to 10 months in prison for buying pre-listed cryptocurrencies after obtaining information from his brother. "Today's ruling makes it clear that the cryptocurrency market is not a lawless land," said Manhattan federal prosecutor Damian Williams.

First Crypto Insider-Trading Case Leads to 10-Month Sentence - Bloomberg
https://www.bloomberg.com/news/articles/2023-01-10/ex-coinbase-manager-s-brother-gets-10-months-in-crypto-fraud

Insider trading at Coinbase results in a 10-month prison sentence - The Verge
https://www.theverge.com/2023/1/10/23548507/coinbase-crypto-insider-training-prison-nikhil-wahi


in Note, Posted by log1h_ik