Windows 7 and Windows 8.1 update delivery finally finished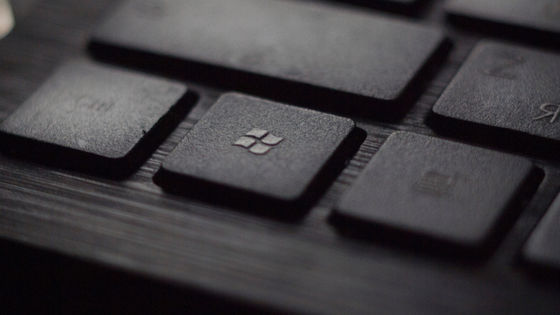 Support for
Windows 7
released in 2009 and
Windows 8.1
released in 2013 will end on January 10, 2023. It is estimated that around 10% of Windows users still use these operating systems, and prompt upgrades are recommended.
Windows 8.1 support ends on January 10, 2023 - Microsoft Support
https://support.microsoft.com/en-us/windows/windows-8-1 Support will end on -2023-01-Mon-10-3cfd4cde-f611-496a-8057-923fba401e93
Microsoft ends Windows 7 security updates | TechCrunch
https://techcrunch.com/2023/01/10/microsoft-ends-windows-7-security-updates/
Support for Windows 7 ended in 2020, but an ``
Extended Security Update (ESU) program
'' was distributed to companies who wanted to continue using it. As a result, support for up to 3 years was available for a fee, but the offer ended on January 10, 2023. Since Windows 8.1
does not have an
ESU program, it will also be completely unsupported on January 10th.
With the suspension of all security updates for Windows 7 and Windows 8.1, within a few days Microsoft Edge browser updates for these operating systems were also suspended, leaving the rest of the third-party apps still working. will also follow suit.
According to
Statcounter
, which analyzes web traffic, as of December 2022, Windows 7 users account for 11.2% of all Windows users and Windows 8.1 users account for 2.6%.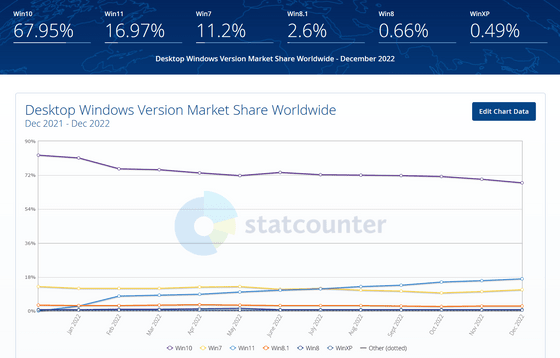 If you want to upgrade from Windows 7 or Windows 8.1 to Windows 10, you need to purchase a license , download and install the Media Creation Tool . Support for Windows 10 will end on October 14, 2025. Upgrading from Windows 10 to Windows 11 can be done free of charge at the time of article creation.