I tried Sukiya 'Garlic red sauce white hair green onion beef bowl' where the taste of beef stands out with white hair green onions and fried garlic involving spicy red sauce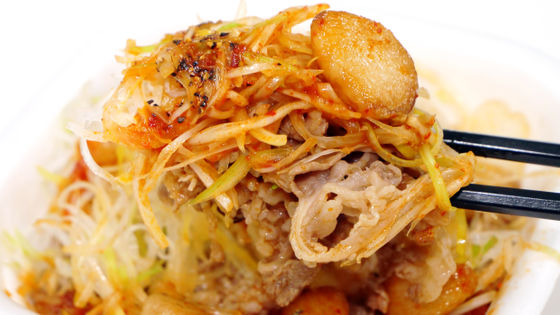 Sukiya's ' Garlic red sauce white hair green onion beef bowl ' with plenty of white haired green onions, garlic and ginger flavor and red pepper flavored red sauce, plus fragrant fried garlic, January 11, 2023 Appeared on Wednesday. It is said that when the red pepper that is used as a finishing touch and miso as a secret ingredient is ``rich and spicy'' and is entwined with the crispy white-haired green onions, it becomes addictive, so actually buy it at Sukiya. I tried it.

``Red-haired white-haired green onion beef bowl'' will be on sale from 9:00 am on Wednesday, January 11 | Sukiya

https://www.sukiya.jp/news/2023/01/20230105.html
Arrived at Sukiya.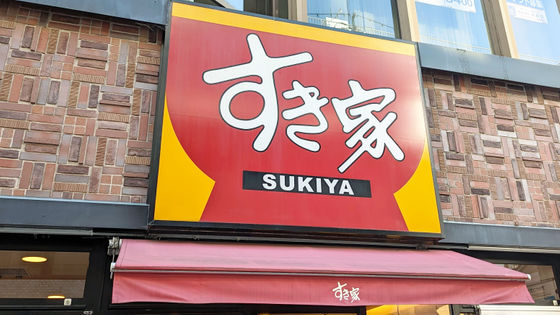 I bought a plate of 'Garlic red sauce white hair green onion beef bowl' and came back.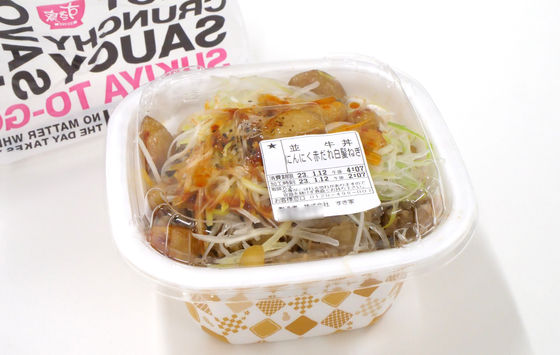 White-haired green onions that cover the meat of the beef bowl are covered with red sauce and black pepper, and fried garlic is on top.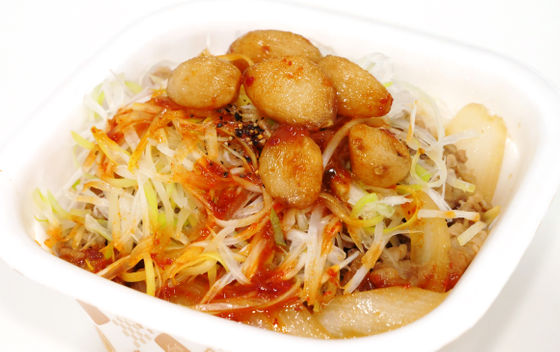 Fried garlic has a fluffy texture, and you can feel a slight sweetness along with the aroma and garlic flavor due to frying.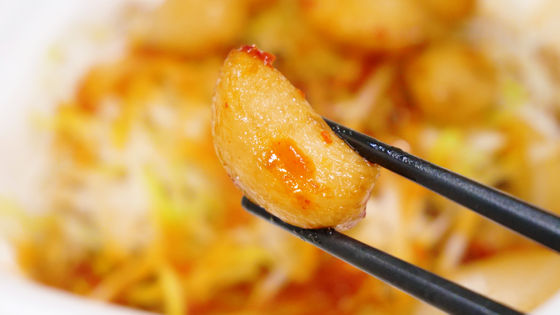 The red sauce not only has the spiciness of chili peppers, but also the scent of garlic and ginger, giving it a "rich and spicy" taste. While the garlic and spicy red sauce stimulated the appetite, the refreshing feeling of the crispy white-haired green onions complemented the beef's flavor many times over, so the rice soaked with soup was steadily progressing.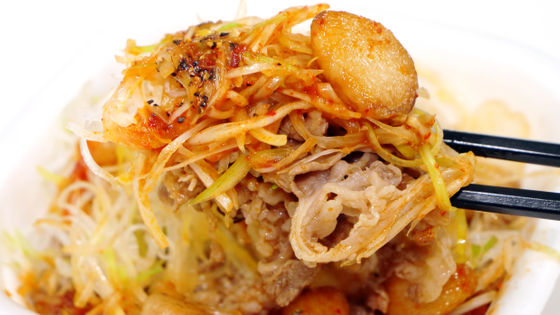 ``Garlic red-haired white-haired green onion beef bowl'' can be ordered at Sukiya nationwide from January 11, 2023 (Wednesday), and from the same day, ``red-colored white haired green onion beef bowl'' without fried garlic is also available. Here are the sizes and prices:

| | | | | | | |
| --- | --- | --- | --- | --- | --- | --- |
| | mini | Namimori | Nakamori | plateful | Tokumori | mega |
| Red-haired white-haired green onion beef bowl | 510 yen including tax | 580 yen including tax | 730 yen including tax | 730 yen including tax | 880 yen including tax | 1030 yen including tax |
| Garlic Red Sauce White Hair Green Onion Beef Bowl | 570 yen including tax | 640 yen including tax | 790 yen including tax | 790 yen including tax | 940 yen including tax | 1090 yen including tax |