Global second-hand smartphone shipments are expected to exceed 400 million units by 2026, and the second-hand and refurbished product markets are becoming active due to the global economic downturn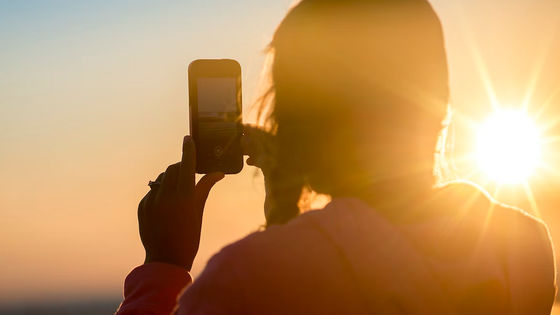 With
alarm bells sounding about a global economic recession,
the demand for used and officially refurbished smartphones is increasing in the smartphone field. Research firm IDC reports that it is expected to reach nearly 13 trillion yen).
IDC Forecasts Nearly 415 million Used Smartphones Will Be Shipped Worldwide in 2026 with a Market Value of $99.9 Billion
https://www.idc.com/getdoc.jsp?containerId=prUS50005523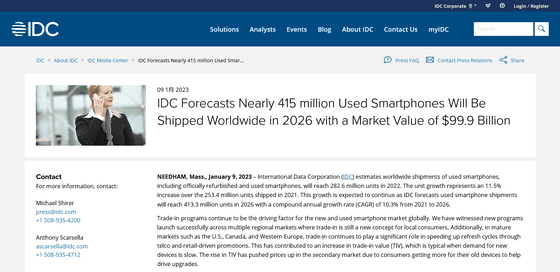 Used phone market finds it feet amid rising inflation • The Register
https://www.theregister.com/2023/01/10/idc_secondhand_phones_sales_bright_spot_in_crappy_phone_market/

According to IDC, second-hand and refurbished smartphone shipments will reach 282.6 million units in 2022, with a compound annual growth rate of 10.3% from 2021 to 2026, and 413.3 million units in 2026. It is expected to reach

The driving force behind the global smartphone market is the "trade-in program," which has seen success in regions where trade-in programs have not yet been introduced. It seems that the trade-in program has greatly contributed to the acceleration.

However, IDC warns that the small profits from selling used and officially refurbished products will ultimately hurt the profitability of vendors and resellers.

The primary reason for this move is that consumers are spending less on smartphones, and the smartphone market itself is shrinking for five consecutive quarters until the third quarter of 2022, according to the news site The Register. We are reporting.

At the same time, The Register said a silver lining to the expansion of the second-hand market is that it's better for the environment by extending the lifespan of devices.