'The Legend of Heroes Sen no Kiseki Northern War' Director Eiichi Sato Interview, What is the 'Legend of Heroes' made in this era?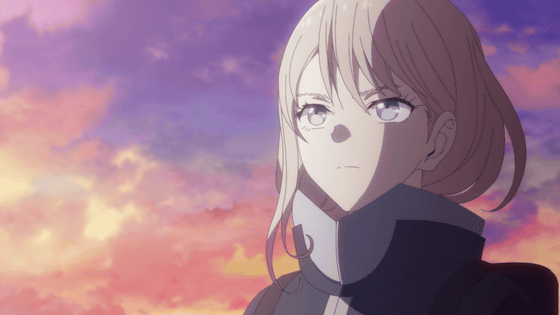 Broadcasting of the anime " The Legend of Heroes Sen no Kiseki Northern War " based on the popular Nihon Falcom game "The Legend of Heroes Sen no
Kiseki
" series began in January 2023. This time, I had the opportunity to speak with the director of this work,
Eiichi Sato
. I tried to talk in detail whether they were handing out.
TV anime 'The Legend of Heroes Sen no Kiseki Northern War' official website
https://sen-anime.jp/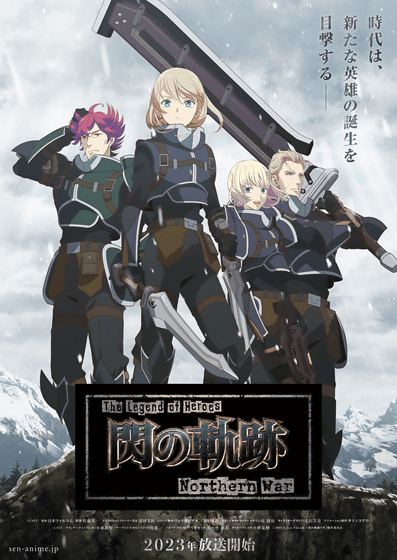 GIGAZINE (hereinafter G):
Thank you for your time today. I've played 'Sora no Kiseki', 'Zero no Kiseki', and 'Ao no Kiseki' in the 'Kiseki' series, but 'Sen no Kiseki' is just missing, and although I know the basic settings, after that I was shown from the standpoint of what happened to the story.

Director Eiichi Sato (hereinafter referred to as Sato):
It's difficult to say whether I know everything about the Kiseki series. As for the basic knowledge about this work, there are 4 works in the 'Sen no Kiseki' series, and among them, the episodes between II and III are only briefly written in the main game. There is a passage in which the region of Northumbria, which is the main stage of this work, is annexed by the Erebonia Empire, which is the center of 'Sen no Kiseki', but almost nothing is written. Not completely, but fragmentary. While digging through the materials, it mainly depicts the process of the annexation of Northumbria, so it will be a story that can be read in depth by those who know it from the game, but even those who have only seen the anime will be able to understand the whole 'Sen no Kiseki' story. Even if you don't understand, the story tells about what happened in Northumbria, and while it's a side story, it develops an independent story. It's not a bad thing if you don't know the game. In that sense, even beginners of 'Sen no Kiseki' can get used to the story.

G:
So that's it. How did the director come to work on this work?

Sato:
Around the latter half of 2020, after the coronavirus spread all over the world and Japan declared a state of emergency, I received an offer from the producer of this work, Mr. Yanagihashi of Tatsunoko Production . I had previously worked with Mr. Yanagihashi on a satellite title, and although we belong to a different company, we talked about wanting to do something with an original title.

G:
Ah, I see.

Sato:
When I was asked to direct, I also heard that the story hadn't settled yet. This work is based on the world view of Nihon Falcom's game 'Sen no Kiseki' series, but I will present the parts that were not drawn in the game and decided in detail by Nihon Falcom. I have to, so I have to assemble the story as a kind of completely new original TV series. It was a time when my work as a director had been stagnant for about two to three years, so I thought it would be a good opportunity to give it a try. I am a satellite employee, but I came to Tatsunoko Production as a secondment and started by making a story.

G:
method.

Sato:
The beginning and ending of the story are almost decided, or rather, there is already a historical flow, so the question is how to spice up the process within that, but the depiction of Northumbria, the setting, is in-game. It's written only in fragments like 'always cloudy sky'. 'Northern Jaeger' often appears in the Kiseki series, but from the Erebonia Empire, it's an enemy. Erebonia is the hegemon of the western Zemuria continent, so it has a lot of military strength, and as a military force, it is an amazing presence, and the surrounding area does not have that much military strength or military strength. So basically, there are no great weapons such as robots in 'Northern Jaeger', and it's an event-like existence that the player character has to clear as the story progresses. However, there is a corps of 10,000 people, and the leadership is reasonably well taken. It was a vague setting that he was a hunter, not a national army, but doing various things including dirty work. I have no information about the internal organization. I had to think from that point. The fact that there are 10,000 soldiers means that even if it is not a country's army, it is not just a rabble, but an organization that exists and belongs to it. There was also a story that everyone was not a thief or a thief. We did all the fleshing out. The terminology follows the 'Sen no Kiseki' series, and of course there are characters that appear in the series, but 'Northern Jaeger' and Northumbria were mostly original. In my career, I've done a lot of original titles so far, so I think the biggest reason for the director's request was to assemble the story.

TV anime 'The Legend of Heroes Sen no Kiseki Northern War' special video-YouTube


G:
So that's it. Looking at the staff column on the official website, there is a position called 'animation story research' that is not often seen, but what kind of position is this?

Sato:
Producer Yanagihashi has conquered all the games, or rather, played ``Sen no Kiseki'' I to IV and faced this work, but all the staff did not have time to play everything and prepare. Even if you watch the event movie, there are times when you make a 'mistake' in the relevant part. If you don't understand the process of why you came to that event movie, or someone who has played the game, or understands the flow of what kind of world it is and what kind of era it is, I don't think there will be any discrepancies. Although 'Sen no Kiseki' is complete, there are episodes before and after that are not detailed in the game, and I wonder if it's okay for a certain character to say and act like this at that time. There is also a thing. In short, the animation production team wants to put a specific game character in the animation, but in fact, wouldn't it be a problem if this person went to Northumbria? And.

G:
Ah, I see.

Sato:
If it's Rean Schwarzer, the main character of 'Sen no Kiseki', or Gillias Osborne, Rufus Albarea, and other top people, you can usually understand their trends because they're written in the game, but that's not the case. Surprisingly, there are only fragments written about people. There are parts where the details of what he was doing from 1204 to 1205 of the Septian calendar have not been revealed, so I asked people who are familiar with the game to some extent to say, 'If this is the case, there is no discrepancy.' , There will be no problem even if you do something.' It's a little different from the so-called ``science fiction research'' of anime, and it's just a form that follows the original game to the last, and it's a feeling that I was hit one by one to see if there would be any problems with the story I was proposing. In the end, I was also responsible for the series composition, but unless you are someone who is familiar with the original to some extent, we, especially myself, can only see the Northumbria side ... It's a bit strange to say it, but , I'm already empathetic to Northumbria, so I don't really understand people in the empire.

G:
(smile)

Sato:
Because the empire only thinks 'I'm an enemy!' But from the point of view of the game player, that perspective is your ally. Around that time, I was able to act as a bridge between the staff's thoughts and the original work, and that is exactly what I was asked to do.

G:
This time, is Nihon Falcom, the developer of the game, supervising to some extent?

Sato:
I wouldn't say it wasn't there at all. In particular, when it comes to creating pictures, the original designs are used, and game characters and mecha also appear. We had them supervise that, and we had them check the story one by one to see if it fit into the 'Sen no Kiseki' series that Nihon Falcom had in mind. In particular, Rean Schwarzer is the protagonist of the 'Sen no Kiseki' series, and in this work he's treated like a kind of shadow protagonist, so there are many sensitive aspects. Nihon Falcom also carefully checked that. So, although I am supervised, the proposal is from here.

G:
I also read the script, and there were many corrections made by the director, and there were a lot of supplementary things written when creating the storyboards, so I guess they added them for the visual elements. There were a lot of things, but as a director, how hard was it to modify the script for this work?

Sato:
Actually, when I accepted the job this time, I was also talking about 'I want to draw storyboards as long as I can.' However, in reality, I have to make things from a situation where the story is not solidified, storyboard work, and of course, normal supervision work, so I have to check the design and so on... When it became difficult to draw all the storyboards by myself, I had to give it to others to some extent. As a director, of course. If this is a situation where you have a certain amount of friends who have been with you for 5 years and 10 years, you don't have to do it so hard, but this time I was seconded to another company. Most of them are people who have worked with us for the first time. Of course, each of them had their own strengths, but the vast amount of information about the original game couldn't be covered by 'Sen no Kiseki' alone. If you don't know, you can't do it. I can't leave it all to you without any prior knowledge, so I've made adjustments to the scenario in the sense that I'm getting used to this work and my position in the game to some extent. But, in the end, it's all about gestures and phrases, so it's not like I've fixed it. Since I've done it that way in almost any series, I think it can't be helped as a director to modify the scenario to some extent. Especially if it's original.

G:
So that's it.

Sato:
In the end, it all boils down to creating a picture, so it's no good just fixing the scenario. The storyboards also need to be tweaked, and even for the pictures that come up, if the color finish is different from what I envisioned in the black-and-white world, I need to take care of it. I think that many character plays are symbolic, but this work is original, and if anything, I wanted to draw a human being with blood. On the other hand, there aren't many characters who do something with exaggerated overactions, and they have to do something to exaggerate the production, but the means of expression is not only the character's play, but rather the location. , It's hard because it's made in such a way that it changes depending on the situation the character is in. It would have been easier if it was a video that said, ``This person is such a character,'' and ``No matter what comes,'' but that's not the case, and every character is the final Because I wanted to depict a process in which there is no fixed goal.

G:
Ah, so that's what you were thinking.

Sato:
At first, the characters don't even know what they're doing. However, I have to find my own place, and all the characters have been set up in an era where I can no longer live in a daze. How do they act like that? In short, it's not a play that has an answer from the beginning. Including the fight that awaits at the end, but that's not all. People change when they meet someone, but not everyone reacts in the same way, so it was difficult to adjust. I think that's always the hardest part of doing an original work, but at the same time it's the most fun part because you can create a character from scratch.

G:
In an interview posted on the satellite official website, Director Sato was asked, 'What is the most important thing when you are involved in a work? Why?' No matter what it is, it means depicting the life that lives there.The character of the work is always someone other than yourself.Therefore, a work that does not depict itself cannot exist as a work."I am very convinced. bottom. In the case of this work, what do you think is the part that was drawn well?

Sato:
In the end, whatever you say sounds great. You're saying terrible things~ (laughs)

G:
(smile)

Sato:
'Only I can draw' is a difficult statement, but in other words, it means that you are not good at it. As a director, I have to be able to draw anything. However, the conclusion that you will end up drawing yourself is the same for Mr. Hideaki Anno and Mr. Yoshiyuki Tomino. So does Hayao Miyazaki.

G:
surely.

Sato:
That's why I'm trying to be positive, not negative. In terms of this work, of course, my main motivation for creating this work was to properly draw the character Ravi. But if you change your perspective, the history of 'Sen no Kiseki' has already been made. This is the case with the Kiseki series itself, and perhaps even within the larger 'Legend of Heroes', there is already a kind of canonical history or chronology made by Nihon Falcom. increase. That's a huge saga drama.

G:
(nod)

Sato:
I used to supervise the title ' Nobunaga the Fool ' at the satellite, but it was a work like Sengoku military record plus SF action, and it was the original work by Masaharu Kawamori. Mr. Kawamori is a person who draws more personal love and youth ensemble dramas, although he needs elements of historical drama. But for me, it was indigestion when I thought, 'This isn't a Taiga drama.' No matter how fictitious the story is, the final destination of Nobunaga and Mitsuhide is 'Honnoji Incident', isn't it? I wondered what it would be like not to draw it from the front. I think there are many ways to enjoy a Taiga drama, but for me, even though the start and the end are decided, I think it's something to enjoy the process. This time, when I heard that you wanted to do a TV animation of 'Sen no Kiseki', I personally wondered if you would do a story about a completely different country from the game, or if you would do something like a follow-up story, but yes. Instead, I was told that it was between II and III. For me, that alone is the element that burns. The beginning and the end are decided, but how did the people who were there move in that? Actually, the game doesn't show that process, but I know the punch line. That's what makes me so romantic. How to fight to lose (hometown), I think this is the method of taiga drama.

G:
Hmm, I see.

Sato:
From our point of view, we know from knowledge that people in the past did this and ended like this, but we dare to trace the trajectory of those people. I haven't had many opportunities to touch on the production of historical works, so this time, although it's a completely different form, Nihon Falcom, a company that has been making games that originally include such elements, is not a revenge. However, I am excited to be able to do a Taiga drama. After all, it's not easy to create a Taiga drama in anime. This time, from the point of view of the historical drama, Ravi, who was born and raised in the form of a hero's grandson, is one of Northumbria. , The world is already shrouded in dark clouds, and my country may disappear. When that happens, it's surprisingly easy to draw Ravi's way of life under pressure from the outside, saying, ``Not only will the country disappear, but he will lose his identity.'' Is it It's not a story about the main character just rushing in a situation where there is nothing. It's not just Ravi. This time, the people on the Northumbria side have a lot of original characters, but they are going to explore their own way. This is really the main story of the Taiga drama, and what's happening in the Erebonia empire can be depicted in a 'meantime...' kind of way. This is also interesting. It may have nothing to do with the main story, but around that time, the enemies and other characters in the 'Kiseki' series were doing something. It's not drawn in the game, but it's fragmentary, but it's drawn... It's not a bird's-eye view of the world, but rather a minimal drawing style, but with the Taiga drama-style perspective, you can draw a different picture. . …… However, since it's 20 minutes x 12 episodes, I can't compete with 1 hour x 50 episodes of Taiga dramas per year, but as a creator, I don't have many opportunities to feel such a response, so this time I was very lucky in that sense.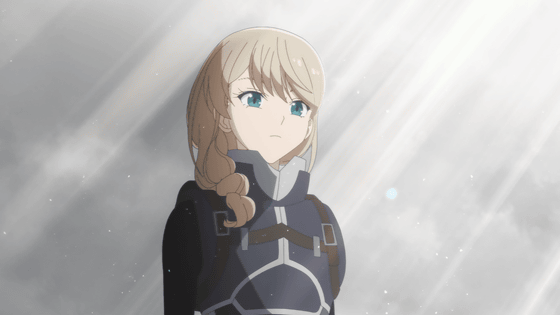 G:
Are there any points that you want the viewers of this work to pay attention to?

Sato:
Of course, there are content aspects such as action and drama, but what I want you to see the most, or think about, is the title 'The Legend of Heroes'. It's one of the 'Kiseki' series called 'Sen no Kiseki' in the 'The Legend of Heroes' series. That's why I asked myself, 'What is a hero?' We are in an era like this, so things that I never thought would happen in the form of a war actually happened. Of course, not only the people who lead the war, but also the low-level people and the citizens involved in the war, we are in an era where we can express that from multiple perspectives. It's like a war in an era where individuals can be the senders. An era where you can send what you see as it is. At such times, is there really any value in 'heroes', or is the world in need of 'heroes' in the first place? I don't want you to look at it from a meta perspective, it's fine to just enjoy it as an anime, but in an era where Lavi and the charming characters around him have to fight, the title 'Legend of Heroes' is given. That's what I'm doing. I would like to present my own answer to that question. It's fun to simply glance at an anime, but the production side has a sense of ``the reason for doing this anime now'', so it would be nice if it could be a little bit of something like that and an opportunity to think about it. When.

G:
So that's it.

Sato:
Also, when I say ``I want people to simply enjoy anime,'' I usually recommend the action and the charm of the characters, but this time, I would say ``the gap between the young girl and the talented person. I think it's difficult for young people to confront the older generation face-to-face in this era, but in such an era, I dare to present something that is not the case as a composition. It's not uncommon to say that it's a 'non-modern story' borrowing the taste of a 'taiga drama', but I don't think that the universal way of being of people actually changes that much. I didn't intend to promote communication in this work, but there are many such scenes. In modern anime, there are many cases where only characters from the same generation appear, but in reality there are various generations. How should we interact with the generation above and below? That's why Ravi doesn't speak at first. But I have to be involved both above and below. It's only 12 episodes, but it will show a really big development, so I hope you enjoy it.

Also, although it is a complete story, there is a character named Wallace, but the actor in charge is also in another role, and there is a scene where he speaks continuously. The moment Wallace did something, it felt as if that character had moved to a different place and was talking, and the actors had a hard time. It's a unique scene unique to anime, so it's different from the usual way of enjoying it, but I think it's a point you can't miss. If you're going to do it anyway, it's a Manchurian all seat, so I'd like you to enjoy that too.

G:
Thank you for your in-depth talk.

The anime 'The Legend of Heroes Sen no Kiseki Northern War' will be broadcast and distributed on TOKYO MX and others from January 8, 2023.

ABEMA, GYAO!, and Nico Nico Live Broadcasting offer the latest episodes for free for a limited time, so you can catch up even now.

The Legend of Heroes Sen no Kiseki Northern War (anime) | If you want to watch free videos and catch-up videos | ABEMA
https://abema.tv/video/title/19-156

The Legend of Heroes Sen no Kiseki Northern War | Anime | Free Video GYAO!
https://gyao.yahoo.co.jp/title/The Legend of Heroes Sen no Kiseki Northern War/63b7de8d-f0b0-4339-b0b6-2c66f4ba0f14

The Legend of Heroes Sen no Kiseki Northern War Episode 1 ``Who is he... Hero of the Twilight?''-Nico Nico Douga



◆ Work information
·staff
Original: Nihon Falcom
Director: Eiichi Sato
Animation story investigation: Mao Emura
Series Composition: Hideki Ryoga/Mao Emura
Original character design: Masaharu Hara
Character design: Mina Osawa
Animation Production: Tatsunoko Pro

·cast
Lavian Winslet: Makoto Koichi
Martin S. Robinson: Yuichi Nakamura
Iselia Frost: Bridcut Sarah Emi
Talion Drake: Yuki Ono
Grak Grommash: Haruhiko Izumi
Jaina Storm: Mie Sonozaki
Logan Mugart: Takayuki Kondo
Ivano: Jun Fukushima
Tack: Ryuichi Kijima
Rean Schwarzer: Kouki Uchiyama
Altina Orion: Inori Minase
©2023 Nihon Falcom/「閃の軌跡NW」製作委員会