Finland teaches children at school how to distinguish fake news and misinformation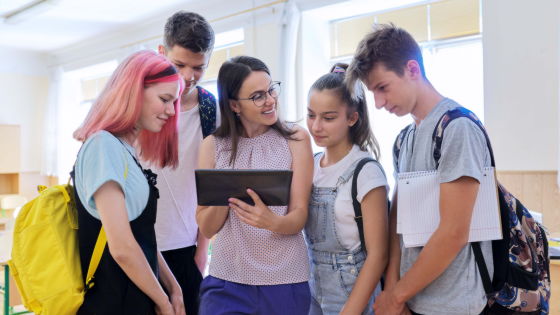 The development of the Internet has played an important role in people's information sharing and opinion exchange, but at the same time there has been a problem that fake news and misinformation can easily spread. Meanwhile, in Finland, which is also known for its high level of education, it is said that schools teach `` how to distinguish fake news and misinformation ''.

How Finland Is Teaching a Generation to Spot Misinformation - The New York Times

https://www.nytimes.com/2023/01/10/world/europe/finland-misinformation-classes.html
Saara Martikka, a junior high school teacher in
Hämeenlinna
, Finland, had her 8th grade students (equivalent to the 8th grade of junior high school in Japan) read news articles and asked them questions such as, 'What is the purpose of the article?' We are conducting classes to discuss points such as 'Is the article written like this?' and 'What is the author's central argument?' In another class, he showed three TikTok videos and discussed the motivation of creators and their impact on viewers.
A series of classes were conducted to cultivate children's `` ability to distinguish fake news and misinformation on the Internet ''. 'Just because the news is good doesn't mean it's true,' says Martikka.
Finland, which is known worldwide for its high educational standards, has implemented an educational program to identify fake news from preschool children. Leo Pekkala, Director of the National Institute of Audiovisuals, which oversees media literacy education in Finland, said, ``Whether a teacher is teaching physical education, mathematics, or Japanese, 'in dealing with young children, media literacy education is important. It is necessary to think about how to incorporate the elements of


The success of national media literacy education is reflected in international survey results. In the 2022
survey results
on `` resilience to fake news '' published by the
Open Society Institute
in Bulgaria, Finland ranked first among 41 European countries for the fifth consecutive year.
The ranking is based on press freedom, level of trust in society, reading, science and mathematics scores. In addition, Norway, Denmark, Estonia, Sweden, Ireland follow the second place in the ranking, followed by North Macedonia, Kosovo, Bosnia and Herzegovina, Albania.
Although the Open Society Institute survey does not include the United States, another
poll
shows that fake news and misinformation have been prevalent since 2016. A
survey
released by research firm Gallup in October 2022 found that only 34% of Americans believe that ``the mass media reports news accurately and fairly.''
Meanwhile, a survey by research firm IRO Research showed that 76% of people in Finland believe that paper or digital newspapers are trustworthy. The New York Times, an American daily newspaper, counters fake news with Finland's excellent public school system, policies to raise the level of education such as free university tuition, high trust in the government, and respect for teachers. It claims to be an advantage for
Also, Finnish has a very small number of speakers, about 5.4 million, so fake news written by non-native speakers can be easily identified due to grammatical and syntax errors, Pekkala said. .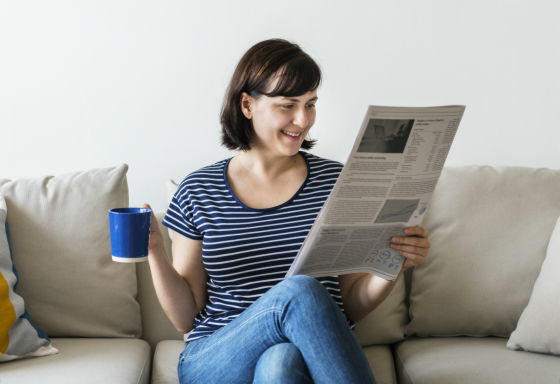 Finnish teachers are obliged to teach media literacy, but they have a great deal of discretion in how they conduct their lessons. For example, Mr. Martikka says that in addition to having students discuss news articles and TikTok videos, he also teaches how easy it is to manipulate information by having students actually edit their own videos and photos. thing. And Anna Airas, a
Helsinki
teacher, lets you search for words like 'vaccination' to see how search algorithms work, and how being at the top of search results doesn't necessarily mean you can trust them. They seem to be debating why.
Finland developed a national target for media literacy education in 2013 and over the next few years accelerated a campaign to teach people how to spot fake news and misinformation. Today's teenagers have grown up with social media, but
research
shows that young people are more susceptible to conspiracy theories. Media literacy has become even more important since 2022, when the war between Russia and Ukraine began, as Finland is vulnerable to Russian propaganda campaigns on its borders.
Mari Uusitalo, a teacher in Helsinki, said that he has seen a clear decline in children's reading comprehension in 16 years as a teacher. Uusitalo believes this is because people spend more time playing games and watching videos and less time reading. Uusitalo points out that if reading comprehension is low and attention is not sustained, students are more likely to believe fake news they see in videos and not have the knowledge to discern misinformation.
Uusitalo claims his goal is to teach students how to distinguish truth from lies. 'I can't make my students think like I do,' he said. 'I just need to give them the tools to form their own opinions.'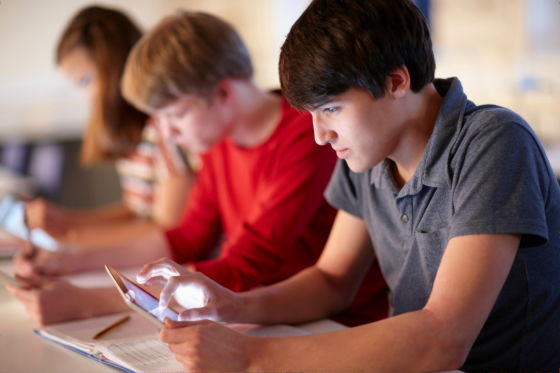 in Note, Posted by log1h_ik