Tencent lays off over 100 employees and suspends business with 23 companies for bribery and embezzlement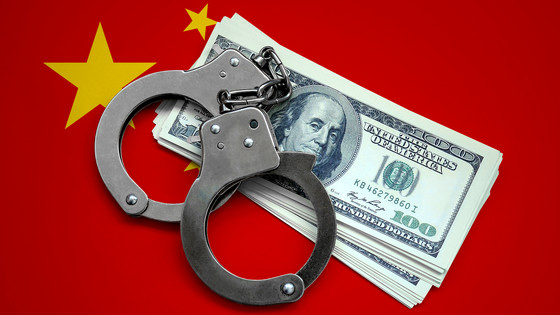 Chinese technology giant Tencent has announced that it has fired more than 100 employees for bribery and embezzlement and reported more than 10 to the police in an 'anti-corruption campaign.' It is reported that not only Tencent but also major Chinese companies such as Alibaba and Meituan report their employees to the police.

Tencent fired more than 100 people and blacklisted 23 firms last year in fighting bribery and embezzlement | South China Morning Post

https://www.scmp.com/tech/big-tech/article/3206944/tencent-fired-more-100-people-and-blacklisted-23-firms-last-year-fighting-bribery-and-embezzlement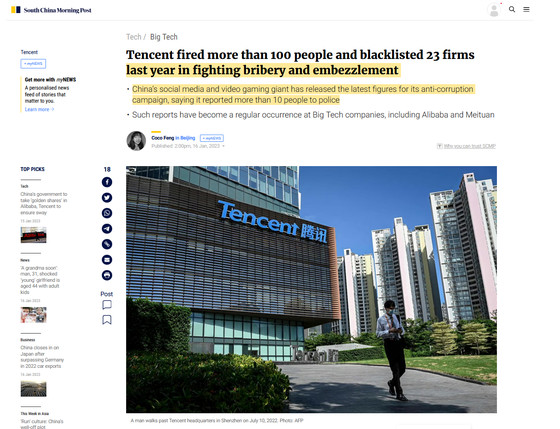 UPDATE 1-China's Tencent said it fired more than 100 employees over corruption in 2022 | Reuters
https://jp.reuters.com/article/tencent-corruption/update-1-chinas-tencent-said-it-fired-more-than-100-employees-over-corruption-in-2022-idINL1N34104G
Tencent announced on January 20, 2023 that it will dismiss more than 100 employees on suspicion of bribery and embezzlement in 2022 and suspend business with 23 social media-related and gaming-related companies. In addition, more than 10 of the dismissed employees were reported to the police. A former employee involved in drama production has been sentenced to three years in prison, and an employee of a company that operates a news portal has been sentenced to two years in prison.
Tencent said, ``We always have a 'zero tolerance' stance and will never hire anyone involved again.In addition, external companies involved in bribery will be blacklisted in future contracts. " said on WeChat.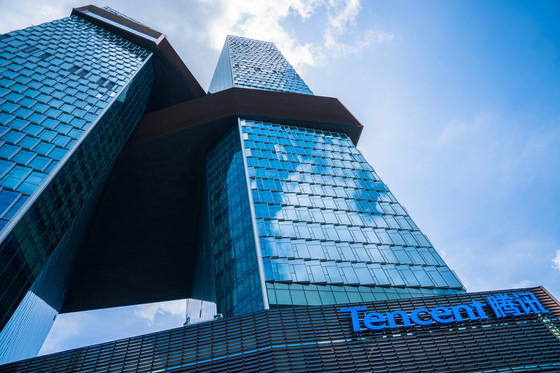 According to the Chinese media
interface newspaper
, rampant employee corruption within Tencent has become a major problem. 13 partners are blacklisted. It seems that this corruption issue was also taken up as an agenda at the internal meeting held in December 2022.
Tencent founder and CEO Ma Huateng (Pony Ma) said at the company meeting, ``It is surprising that employees are involved in corruption. , Many businesses have fallen to unfeasible levels, "he said.
In addition, Ma said that by promoting the digitization of internal corruption investigations, low-level ones can be discovered by data analysis in internal audits, and declared that internal audits will be further strengthened in 2023.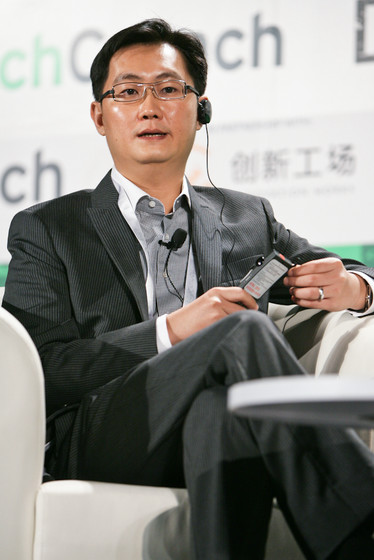 by TechCrunch

This anti-corruption trend is not limited to Tencent, but can also be seen in other major Chinese companies such as Alibaba and Meituan. Alibaba has appointed Jane Jiang, the former head of the anti-hospitality department, as head of human resources. Meituan also reported the results of its anti-corruption activities in January 2023, announcing that it had reported 47 employees and 60 external partners to the police for bribery and embezzlement.

in Note, Posted by log1i_yk