Yuraku confectionery 'PICKS crisp' tasting review where the aroma and texture of almonds are the best match with authentic chocolate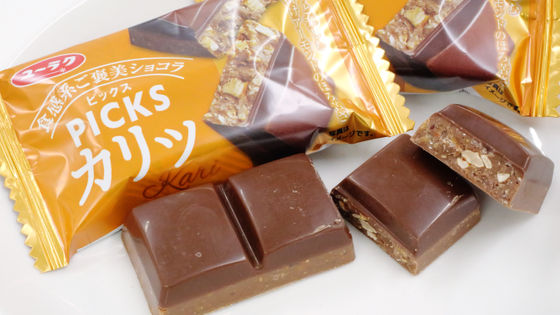 The new `` PICKS Kari '' of the petit luxury chocolate `` PICKS '' series with a decisive texture appeared from Yuraku Confectionery on Tuesday, January 17, 2023. ``PICKS Kari'', which is available at convenience stores in some areas, mainly in the Tokai area, has a crispy texture with three carefully selected almond ingredients and bittersweet caramel chips, and an elegant blend of Belgian sweet chocolate. The flavored chocolate and slowly roasted almond paste make it a higher-grade nut chocolate. I was worried about the taste and texture of authentic chocolate made by Yuraku Confectionery, which is famous for 'Black Thunder', so I actually tried it.

PICKS Kari - Product Lineup - Product Information | Yuraku Confectionery

https://www.yurakuseika.co.jp/lineup/product_103.html
/
Yuraku Confectionery's new brand texture reward chocolate #PICKS (Picks) will be on sale from January 17th at convenience stores in some areas centered on the Tokai area ????
\

Three carefully selected fragrant almond materials and bittersweet caramel chips create a ``crispy'' texture, and you can enjoy harmony with milk chocolate ???? pic.twitter.com/kVLLUfWdtK

— Black Thunder _ 2023 [Official] (@Black_Thunder_) January 16, 2023


It was stated that three types of almonds, 'chocolate' manufactured in Japan and manufactured in Belgium, and 'candy almonds', 'almond paste' and 'almonds' were used as raw materials.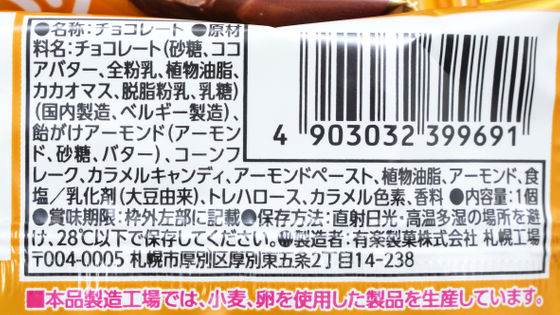 The calorie is 91kcal per 16g.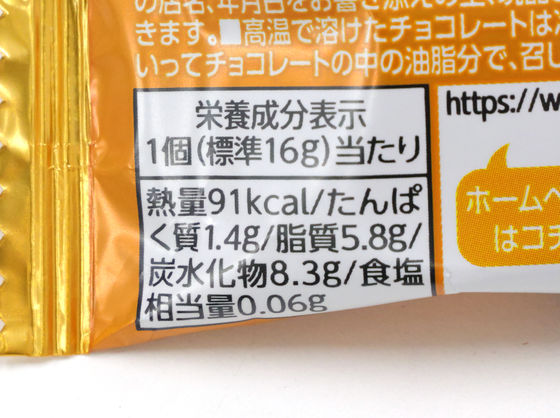 It looks like this when taken out of the bag. It has the shape of two bite-sized pieces of chocolate connected together.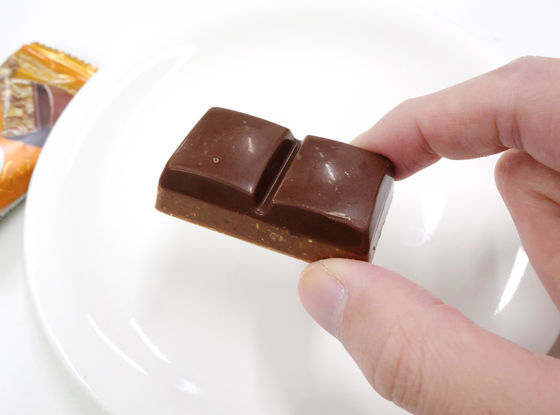 If you fold it by hand and look at the cross section, you can see that it has a two-layer structure: the sweet chocolate layer and the part with almonds and caramel chips.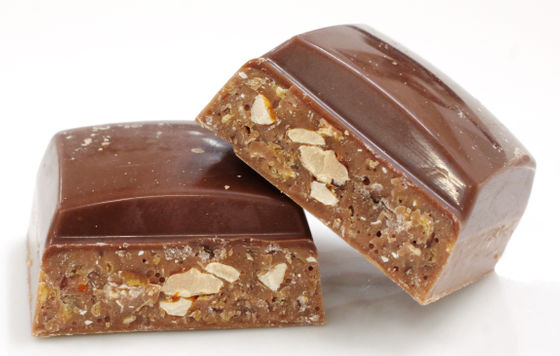 When you eat it, the sweet taste of milk chocolate melts in your mouth, and at the same time you can feel the fragrant almond flavor and caramel scent. The texture of almonds and caramel chips is rather 'crisp'. You can enjoy the fragrant almonds and rich chocolate flavor that spreads every bite in one bite size, so it was finished as a ``texture-based reward chocolate'' that is perfect for accompanying you when you want to take a break between work.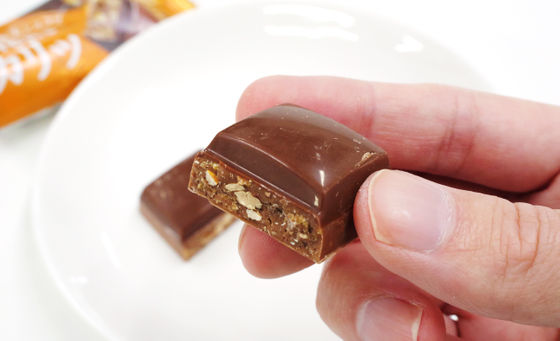 Yuraku Confectionery's `` PICKS Kari '' can be purchased at convenience stores mainly in the Tokai area from Tuesday, January 17, 2023, and the reference retail price is 62 yen including tax. Also, from the same day, `` PICKS Toro '' and `` PICKS Saku '' that appeared in 2022 have been reprinted for the same 62 yen including tax.