Samsung announces ISOCELL HP2 image sensor for latest smartphone with 200 million pixels, installed in Galaxy S23 Ultra scheduled to appear in February 2023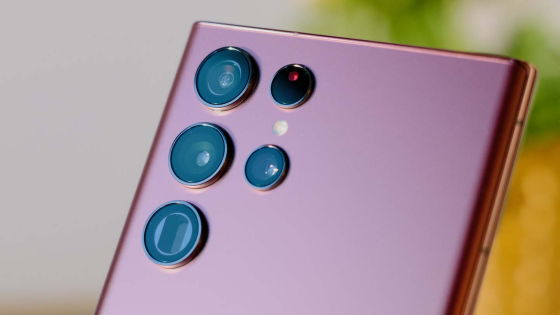 by
Kārlis Dambrāns
On January 17, 2023, Samsung announced the
ISOCELL HP2
image sensor for the latest smartphones with 200 million pixels. It is the latest image sensor that will be the successor to the
ISOCELL HP1
announced in 2021, and it is said that it has already entered mass production, and the latest flagship smartphone '
Galaxy
', which is expected to be announced at the event in February 2023. There is a possibility that it will be installed in the
S23 Ultra
.
Samsung Introduces the 200-Megapixel Image Sensor for the Ultimate High Resolution Experience in Flagship Smartphones https://t.co/fQVMJy8jVj

—Samsung Electronics (@Samsung) January 17, 2023


Samsung Introduces the 200-Megapixel Image Sensor for the Ultimate High Resolution Experience in Flagship Smartphones – Samsung Global Newsroom
https://news.samsung.com/global/samsung-introduces-the-200-megapixel-image-sensor-for-the-ultimate-high-resolution-experience-in-flagship-smartphones

Samsung launches 200MP camera for Galaxy S23 Ultra
https://9to5google.com/2023/01/16/galaxy-s23-ultra-camera/

Samsung launches 200MP ISOCELL HP2 camera with Tetra2pixel technology - Sammy Fans
https://www.sammyfans.com/2023/01/16/samsung-200mp-isocell-hp2-camera-launched/

The ISOCELL HP2, the latest image sensor announced by Samsung, is equipped with 200 million pixels of 0.6 μm (micrometer) in the 1/1.3 inch optical format widely used in 108MP (megapixel) smartphone cameras. increase. By packing more pixels into the same size as a conventional sensor, it will be possible to take better resolution photos and videos without increasing the size of the smartphone camera.

The ISOCELL HP2's pixels are compatible with different lighting levels and can combine 4 to 16 adjacent pixels in dark environments to transform it into a 50MP or 12.5MP image sensor. As a result, it seems that more light can be captured in dark places and clear pictures can be taken. Furthermore, with the Super QPD (Quad Phase Detection) autofocus function, all pixels can be used as autofocus agents, enabling faster and more accurate autofocus even in dark environments.

Samsung also claims that it switches to 50MP mode when shooting 8K video, captures more scenes with minimal cropping, and captures crisp, cinematic video with a wide field of view and large pixel size. doing.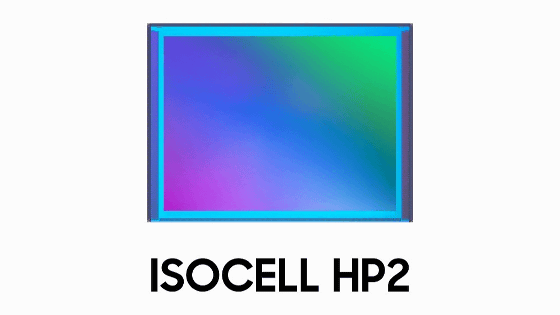 'Samsung's ISOCELL HP2 leverages Samsung's state-of-the-art high-resolution image sensor technology and know-how to deliver impressive detail,' said JoonSeo Yim, executive vice president of Samsung's sensor business team. "Samsung is a world leader in innovative pixel technology, regardless of the number of pixels or pixel size. ' said.

The ISOCELL HP2 announced this time is already in mass production, and it is expected to be installed in the latest flagship smartphone 'Galaxy S23 Ultra' scheduled to be announced at the event in February 2023.

Samsung's flagship smartphone Galaxy S23 Ultra finally has a 200 million pixel camera - GIGAZINE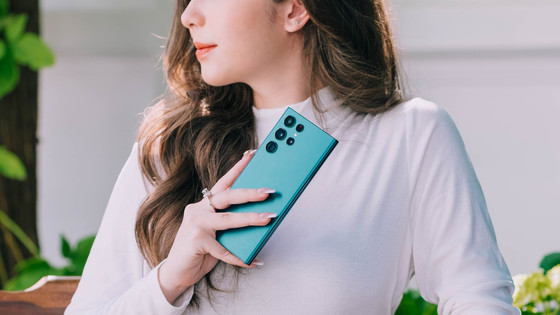 It is pointed out that the leaked Galaxy S23 Ultra promotional video also suggests that the Galaxy S23 Ultra will have a 200MP image sensor.

Galaxy S23 Ultra teaser hints at 200MP camera
https://9to5google.com/2023/01/10/galaxy-s23-ultra-camera-teaser/

The previous model of ISOCELL HP2, ISOCELL HP1, is also an image sensor boasting 200 million pixels, but it was not installed in Samsung smartphones.