I ate 'Cup noodle rich flavor ginger grilled big' that stimulates appetite with strong ginger flavor and pork flavor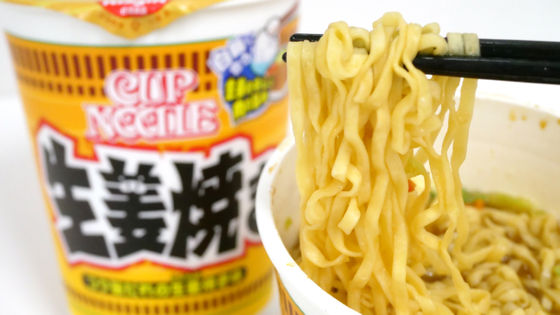 From the 'Cup Noodle Big' series, which is sold as a big size product of 'Cup Noodle', ' Cup Noodle Rich Tasty Ginger Grilled Big ' has been available since January 16, 2023 (Monday). It is said that you can enjoy a taste like ginger grilled with fragrant grilled pork and ginger flavor, so I actually tried it.

'Cup noodle rich ginger ginger big' (released on January 16) | Nissin Food Group

https://www.nissin.com/jp/news/11173
The package of ginger-baked big with cup noodle richness is like this.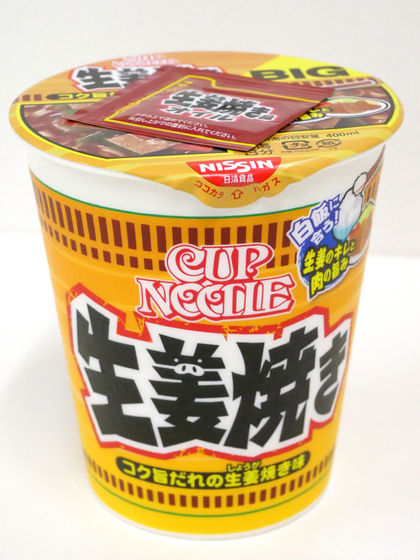 On the lid, 'ginger grilled style oil' is attached.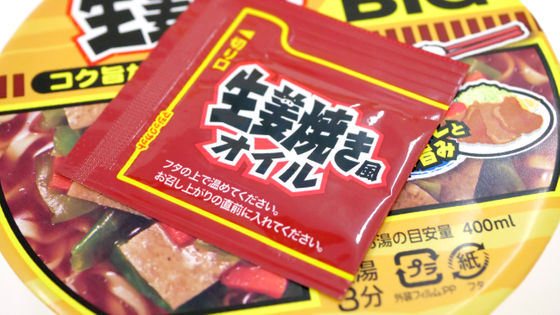 Raw materials include pork extract, ginger, garlic, seasoned pork mince, etc.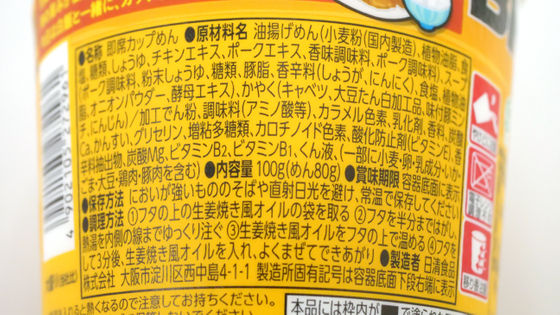 The calorie of noodles and oysters is 405 kcal, and the calorie of soup is 74 kcal. Drinking up to soup is a total of 479 kcal.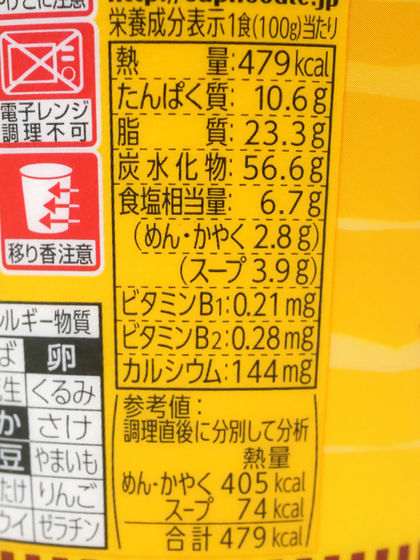 When you open the lid, you will find cabbage, carrots, and so-called mystery meat .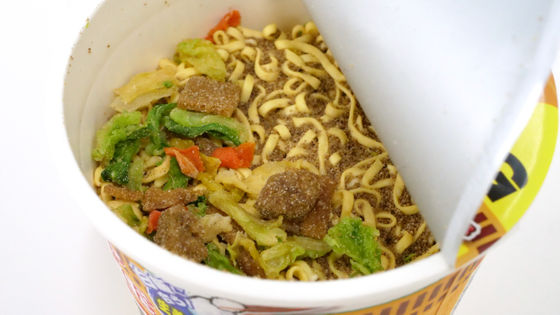 After adding hot water, wait for 3 minutes while warming the ginger-baked oil on the lid.



After 3 minutes, add ginger grilled oil and mix well to complete.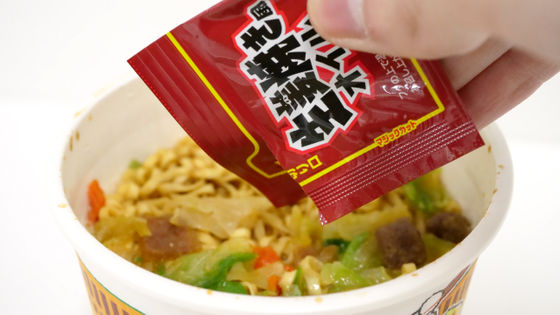 When you eat it, the scent of ginger is strong, and the punchy soup reproduces the flavor of grilled ginger. When you slurp it, you can feel that the ginger flavor warms your body. The taste of ginger and the juiciness of pork are well matched, and I got the impression that it would go well with white rice.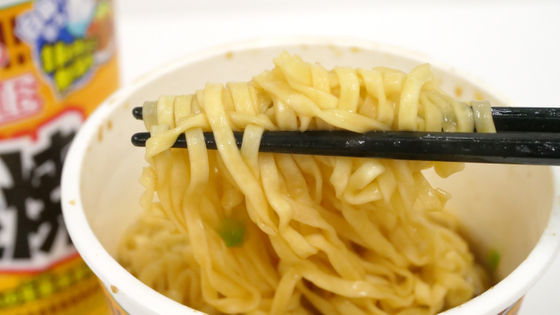 The suggested retail price of ``Cup Noodle Koku Utsuno Ginger Yaki Big'' is 245 yen excluding tax, and has been available nationwide since January 16, 2023 (Monday). Also, at the time of writing the article, you can purchase a set of 12 at Amazon.co.jp for 2791 yen including tax (233 yen per piece).

Amazon | Nissin Foods Cup Noodles Wholesome Ginger Grilled Big 100g x 12 | Cup Noodles | Ramen Mail Order