Denmark's first ``full year bank robbery zero'' achievement, why did the bank robbery disappear?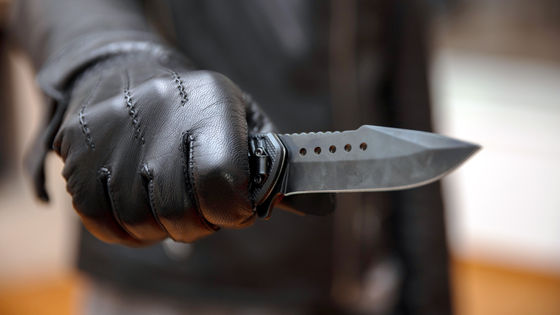 It was found that the number of bank robberies occurred in Denmark was 0 per year, and 2022 was the first year in which no robbery occurred for Danish banks. It is analyzed that the background is the fact that the demand for cash has decreased significantly due to the penetration of cashless.

For første gang: Et helt år uden bankrøverier

https://www.finansforbundet.dk/dk/nyheder/2022/for-forste-gang-et-helt-ar-uden-bankroverier/
Danish Banks Celebrate Heist-Free 2022 |
https://www.pymnts.com/emea/2023/danish-banks-celebrate-heist-free-2022-amid-surge-in-online-fraud/
Bank Robberies in Denmark Fall to Zero for First Time as Cash Disappears - Bloomberg
https://www.bloomberg.com/news/articles/2023-01-03/bank-robberies-fall-to-zero-for-first-time-in-cashless-denmark
Finansforbundet, a labor union organized by Danish bankers, announced on January 2, 2023 that the number of bank robberies in the previous year was zero for the first time.
In a statement, Steen Lund Olsen, deputy head of Finansforbundet, said: ``Great, because every time a robbery happens, it takes a toll on the bank staff. If you don't experience it, you won't know the depth of the hardship,' he commented.
According to a survey by Finansforbundet, there were 221 bank robberies in Denmark in 2000. However, it started to decrease gradually from 2017, and by 2021 it was one per year. In addition, the number of ATM robberies has also decreased, with 18 ATM robberies in 2016 recording zero for two consecutive years from 2021.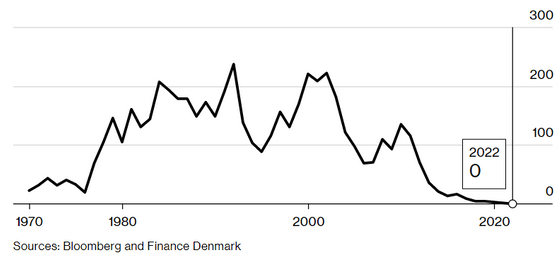 The main reason why bank robberies have disappeared in Denmark is the spread of electronic payments and the decline in demand for cash. According to a survey by the Danish central bank, cash accounted for 23% of total payments in the country in 2017, but it has almost halved to only 12% in 2021. In particular, it is believed that the increase in the number of people who have refrained from carrying cash that is touched by an unspecified number of people due to the pandemic of the new coronavirus infection has contributed to the shift to cashless payments.

Along with this, in 2020, the cash circulating in Denmark has decreased to about 3% of GDP. Considering that cash in circulation is 12.5% of GDP in the EU and 9% in the US, we can see how Denmark is progressing toward a cashless society.

In Japan, the ratio of cash circulation to GDP has reached about 20% in 2020, according to the data
(
PDF file) compiled by the Institute of International Monetary Affairs based on data from overseas media Bloomberg. I'm here. Nonetheless, it is the same as Denmark that robberies are decreasing even in Japan, which is said to be a 'cash powerhouse'. According to a survey by the Japan Disaster Prevention Communication Association, there will be nine bank robberies in 2021, a
96% decrease
from the peak in 2001.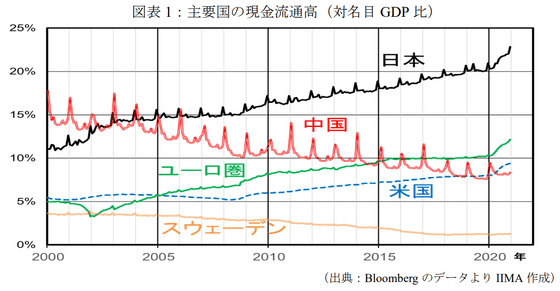 While robberies are less likely to directly threaten bankers, violence is becoming more prevalent in Danish society. ``There are still cases of abusive emails and phone calls, especially for customer-facing workers,'' said Lund Olsen.

In the same way that violence against bankers has gone digital, so too has physical bank robbery moved to online fraud. According to a survey by Finans Danmark, an industry group organized by Danish financial operators, the incidence of online banking fraud in the country has surged by more than 25%, from 1,970 in 2020 to 2,581 in 2021. thing.

Women and the elderly are particularly targeted, with Danish police estimating that 65% of victims of online banking fraud are women, with the majority of victims in their 70s and older.