Open source chat AI 'ChatRWKV' aiming for behavior similar to ChatGPT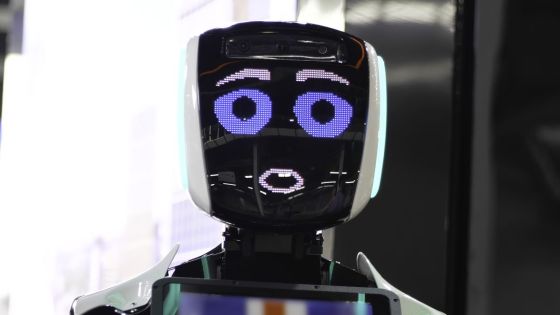 The high-performance chat AI '
ChatGPT
' developed by Open AI is attracting a great deal of attention because it enables extremely high-precision conversations. Software developer
BlinkDL
is developing
`` ChatRWKV
'' aiming to realize `` AI that responds with natural sentences when asking questions '' like ChatGPT with open source.
GitHub - BlinkDL/ChatRWKV: ChatRWKV is like ChatGPT but powered by the RWKV (100% RNN) language model, and open source.
https://github.com/BlinkDL/ChatRWKV

ChatRWKV is a chat AI based on the language model '
RWKV Language Model
' developed by Mr. BlinkDL, and responds to sentences entered by users in natural language.
An example of a conversation with ChatRWKV
published
by Mr. BlinkDL is as follows.
Q:
I feel unfulfilled. Do you have a good idea for a project involving AI?
A:
As a programming exercise, you can have your chatbot say, 'I want to make friends.' You can also teach your chatbot to give funny replies. Alternatively, you can try developing a bot that sorts food photos.
Q: Any
other ideas?
A:
This is the first step in the idea list. You can extend it as you like. The idea is to explore your own interests. You can make a pet cat friend or develop an app that understands people's emotional differences. Another idea is to help people learn better and faster by having them practice.



Q: All of these are great ideas. Please give me more ideas.
A: You can develop a chatbot that responds to users. You can also develop automatic translation apps and apps that help you translate foreign languages. You can also develop programming that you write about yourself. The possibilities are endless.

Q: I have a poor imagination. Please tell me more about your ideas.
A: I still have some ideas. I'm creating a rock band. I name the band 'Team Space'. Do you know any new rock bands? I can translate music and write lyrics for you. Another idea is to translate the lyrics of your favorite music to create your own original song. Another option is to teach a bot how to play the piano or teach it other ways to compose music.




As mentioned above, ChatRWKV can answer the question in line with the question, but it has also been confirmed that as the conversation continues, the theme of the first question and the theme will be different. According to BlinkDL, ChatRWKV has not been adjusted for conversation. Depending on the future development, it seems that more natural conversation will be possible.