I met the stationmaster Nitama who protects Wakayama Electric Railway Kishi Station & I visited Niutsuhime Shrine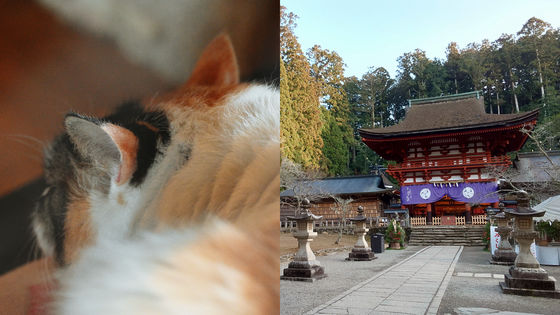 After
visiting the Saigoku Sansha shrines along the Wakayama Electric Railway Kishigawa Line
, I would like to meet Stationmaster Nitama at Kishi Station. I wanted to visit Niuhime Shrine."
Wakayama Electric Railway Kishigawa Line Cat super station master 'Tama' and toy train and strawberry train
https://wakayama-dentetsu.co.jp/
The Wakayama Electric Railway Kishigawa Line was once operated by Nankai Electric Railway, but there was talk of abolishing the line, and from April 2006 Wakayama Electric Railway took over the service. Stationmaster Tama, who took up his post in 2007 as a 'guest inviter' for the continuation of the railway, is famous. I work at Nitama's public holidays are Wednesdays and Thursdays, and Yontama's public holidays are Mondays and Fridays.
I decided to head to Kishi Station where Nitama was after finishing the process of
visiting the three shrines in Saigoku
, but if I just boarded the train from Maemiya Station, that would be the end of it, so I decided to walk to Kanzaki Station, which is one station ahead. Did.
In this section, Prefectural Route 136 Akizuki Kainan Line runs parallel to the Kishigawa Line. There may or may not be a sidewalk, and there is a fair amount of traffic, so it is not suitable for walking.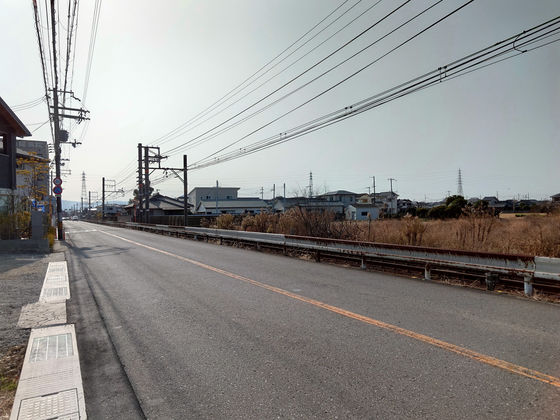 When I took a detour to Tsuhata Tenmangu Shrine on my way to Kanzaki Station, I was overtaken by a train before I got to the station.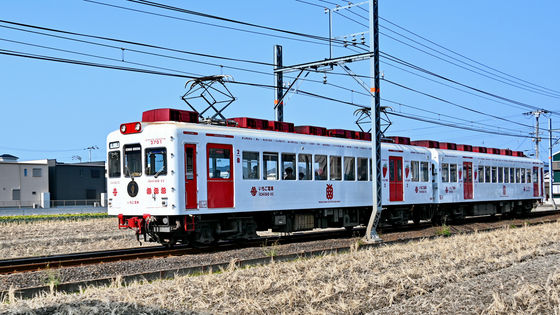 Arrive at Kanzaki Station.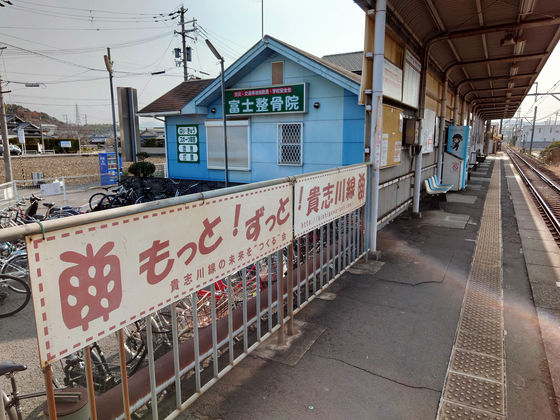 Tetsudo Musume
wrapping vending machine.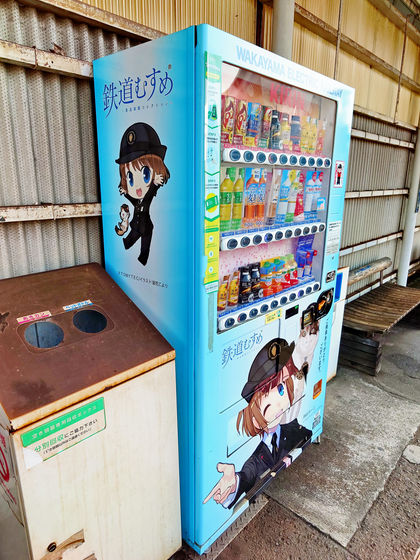 'Welcome to Kanzaki Station' signboard.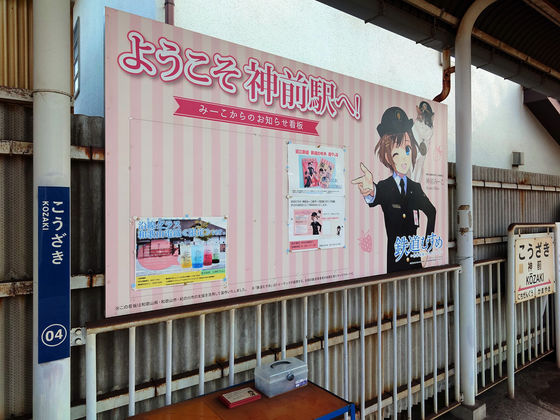 Kanzaki Station is the origin of the name of Wakayama Electric Railway's Tetsudo Musume
Kanzaki Miko
.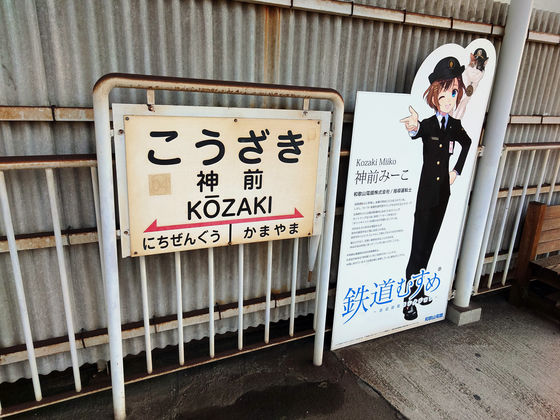 After waiting for a while at the station, the 12:07 train to Kishi arrived. This time it's '
Tama Train Museum
'.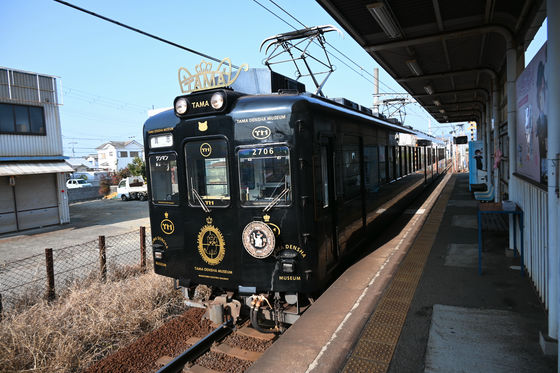 Luxurious ornament.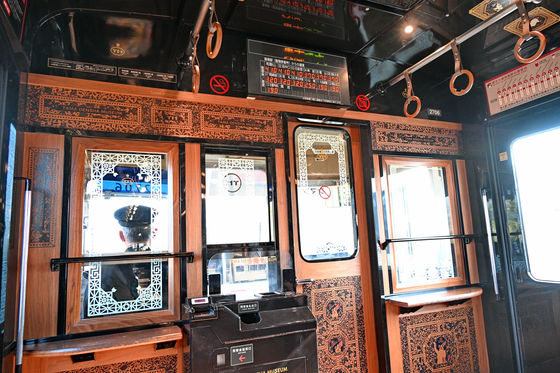 As the name suggests, the entire interior of the train is full of Tama stationmasters.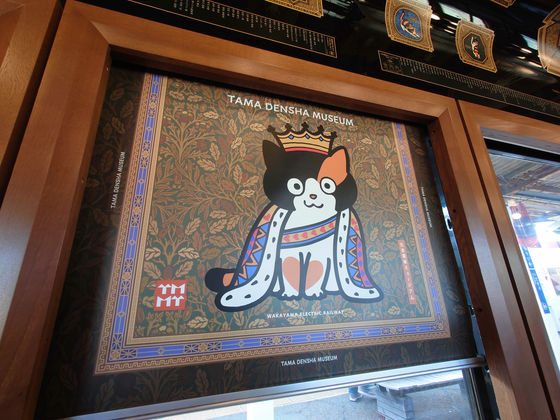 A Tama station manager movie is shown on the train.



Stationmaster Tama is everywhere in the train.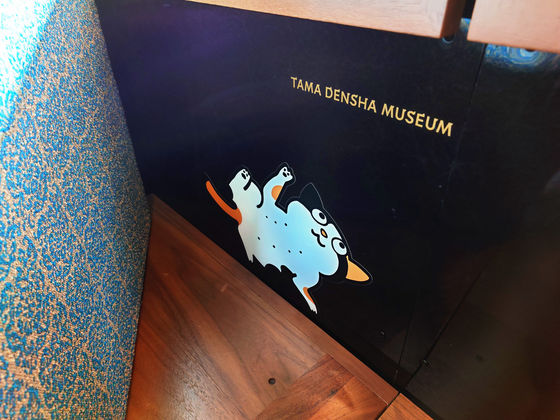 At 12:32, we arrived at Kishi Station.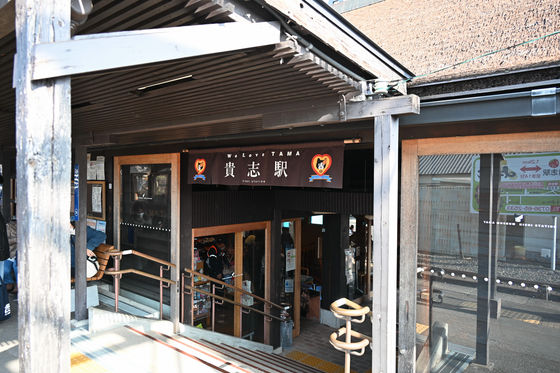 The work schedule of the station masters on this day is like this.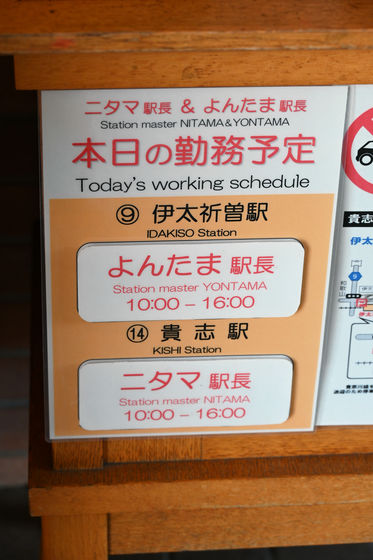 Nitama Station Master of Kishi Station.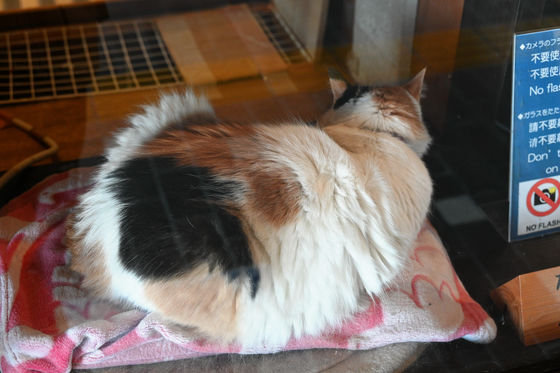 Perhaps it was just lunchtime, and he was curled up with his back turned.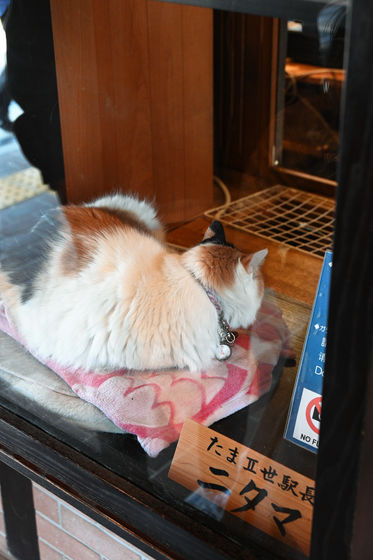 Stationmaster Nitama is very quiet.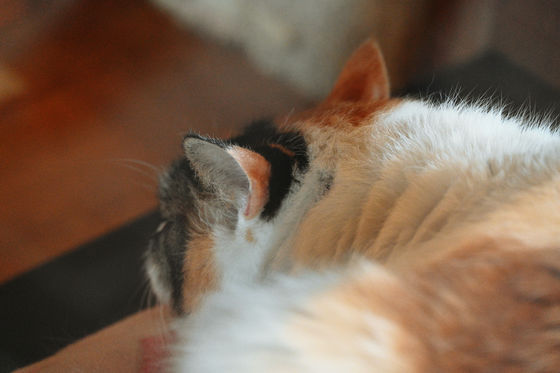 There is a
Tama cafe
across from the station master's office. It is a format where you are guided to your seat after ordering and paying.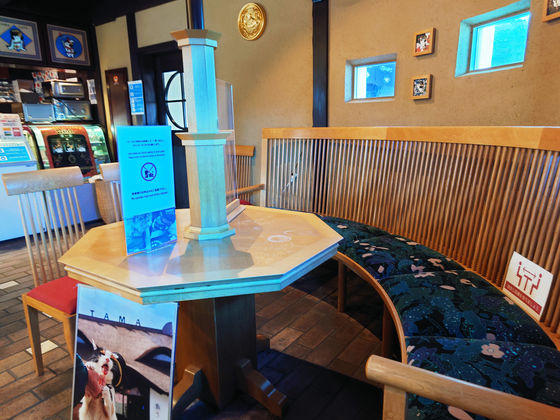 There are various menus recommended by Station Master Tama.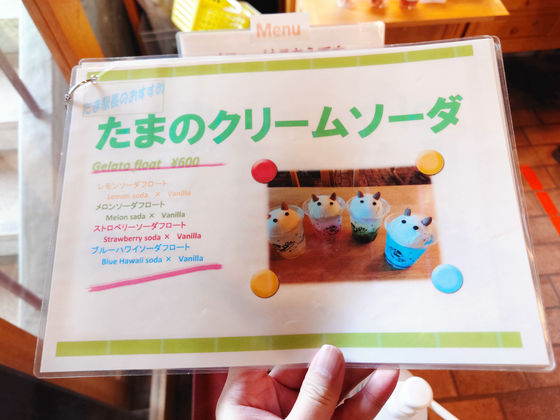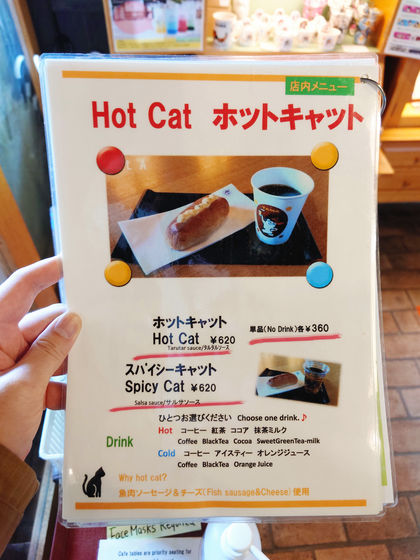 I ordered a 'hot cat' that is not a hot dog.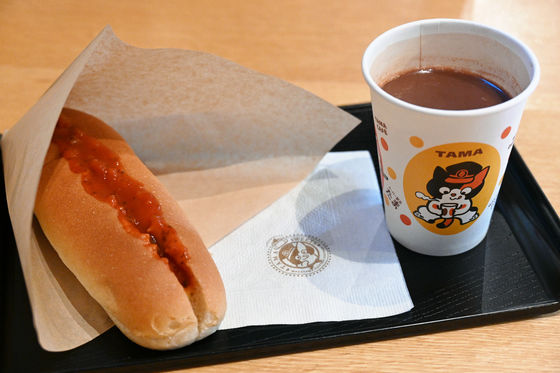 Kishi Station looks like a cat's face.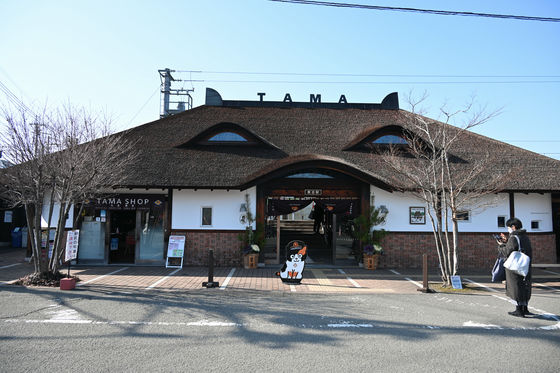 Across the street from the station is the Kinokawa City Tourism Exchange Base, Kirari, and in front of it is the community bus stop.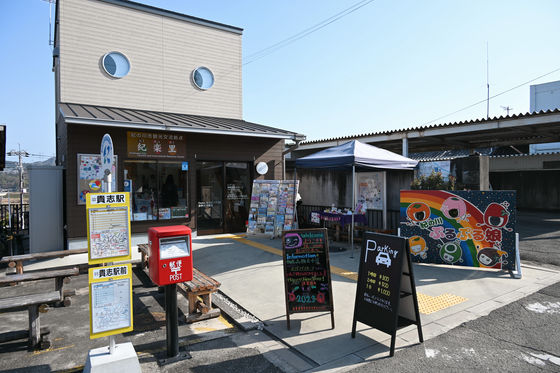 Seeing the appearance of Nitama station master, we will achieve one purpose, and next we will head to Nyutsuhime Shrine. However, Nyutsuhime Shrine is not in Wakayama City or Kinokawa City, but in Katsuragi Town. It takes 40 minutes by car.


There is a
Katsuragi-cho community bus
route from Kasada Station on the JR Wakayama Line to Nyutsuhime Shrine, so it is simple to return to Wakayama Station on the Kishigawa Line and then transfer to Kasada Station on the Wakayama Line.
However, there are many bus routes in Kinokawa City, although the number of buses is small.
Kinokawa Public Transportation Guidebook
(PDF file) https://www.city.kinokawa.lg.jp/sousei/pdf/kinokawasikooutsuguidebook.pdf
One is the Kinokawa City Regional Bus 'Uchita Kishigawa Course', which passes through the Kishi Station area and heads for the Kinokawa City Hall via Shimoisaka Station and Uchita Station.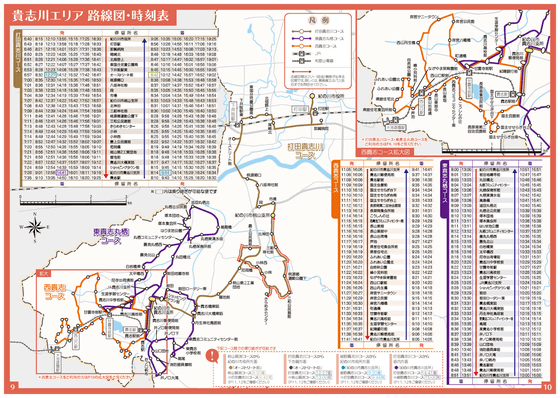 The Kinokawa Community Bus goes around four locations: Kinokawa City Hall Kishikawa Branch, Kinokawa City Hall Momoyama Branch, Kinokawa City Hall, and Iwade City Hall. The west (counterclockwise) course left Kishi Station at 12:32, just when the train arrived. On the other hand, the east (clockwise course) leaves Kishigawa branch at 13:15.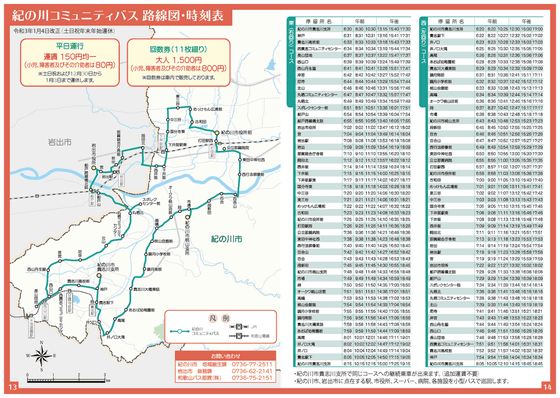 The distance from Kishi Station to Kinokawa City Hall Kishigawa Branch is 1.1 km, or 13 minutes on foot, so after taking a break at Tama Cafe, we started moving.


The next flight of the train I got on came to Kishi station because I took time to consider the route.

Wakayama Electric Railway Kishigawa Line 'Ichigo Train' entering Kishi Station - YouTube


The map around the station looks like this. There are many burial mounds around the station, and a recommended route for walking around was written. The Kishikawa Branch is where the 'Kinokawa City Henan Library' is written on the map.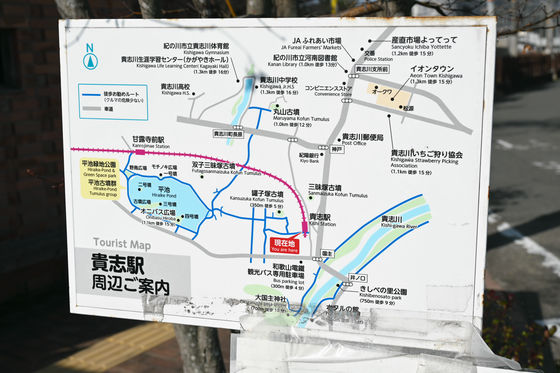 Move quickly along Prefectural Route 10.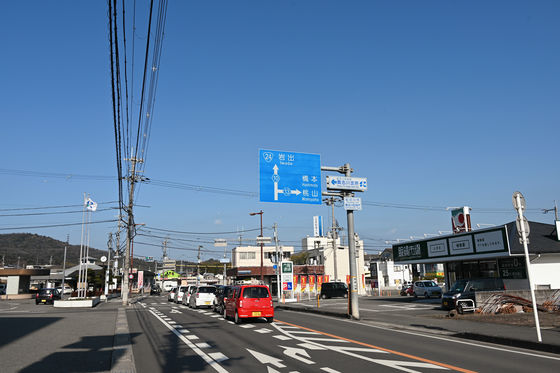 Arrived at Kinokawa City Henan Library.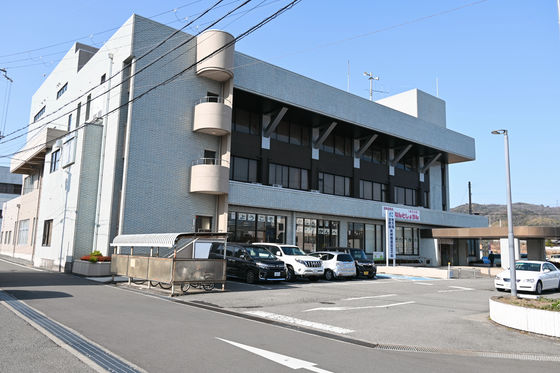 There was a bus terminal on the north side of the building.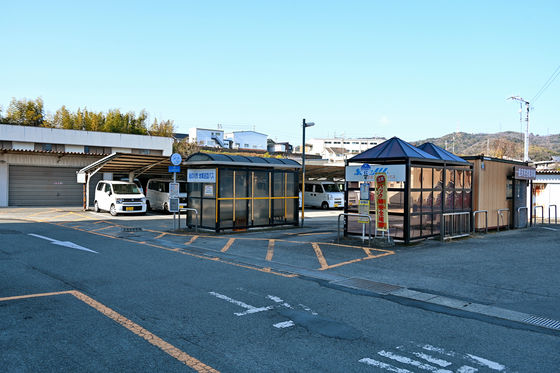 The bus would come as soon as I waited, but the bus didn't come even if I waited for a while. When I thought, ``No way ...'' and carefully looked back at the timetable, the Kinokawa City Community Bus was closed on ``Saturdays, Sundays, holidays, December 30th to January 3rd'', which is exactly the holiday. I was. It's a common service schedule for community buses, but all Kinokawa regional tour buses run every day (except January 1st to 3rd), so it seems that the information was mixed up.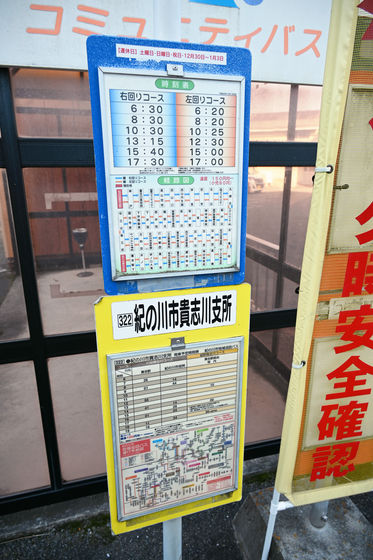 The scheduled travel schedule was to depart Kinokawa City Hall Kishikawa Branch at 13:15 and arrive at Iwade Station at 13:53 on the Kinokawa City Community Bus East (clockwise) course. Transfer to the Wakayama Line, depart Iwade Station at 14:14, and arrive at Kasada Station at 14:37. That's what it means. The waiting time at Kasada Station is 53 minutes, which seems wasteful, but on the Wakayama Line, the number of trains is halved at Kokawa Station, which is three stations before Kasada Station. will be 3:36 p.m., and will not be in time for the bus to the shrine.

Unpalatable! I hurriedly returned to Kishi Station and got on the Kishigawa Line, but I realized that I still couldn't get on the Wakayama Line. Rather, I thought it might be better to shorten the journey by taxi, so I took only one stop and got off at Kanroji Station. When I called the taxi company and consulted with them, they replied that I would not be able to make it in time for the train, considering the pick-up time. At this point, it became impossible to reach Kasada Station on the Wakayama Line.

I switched to the train leaving Wakayama Station at 2:25 pm bound for Kokawa Station, and after arriving at Kokawa Station at 2:57 pm, I decided to take a taxi, but if it was the next train on the Kishigawa Line, it would also be bound for Kokawa Station. I won't make it in time. Just when I thought I had no choice but to call a taxi, I remembered the local bus that runs every day. The train leaves Kishi Station at 14:10 and arrives at Shimoisaka Station East at 14:45. It's too close, but if you don't make it in time, you'll have to take a taxi anyway, so it should be worth doing.

At 14:14, a bus arrived at Kinokawa City Hall Kishikawa Branch.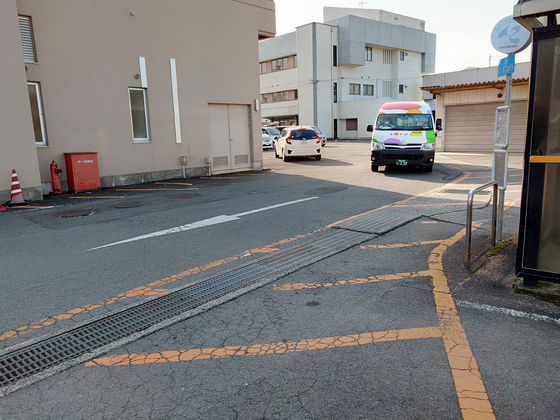 The bus runs almost on time with one passenger on the way. Arrived at Shimoisaka Station East at 14:43, a little earlier than planned.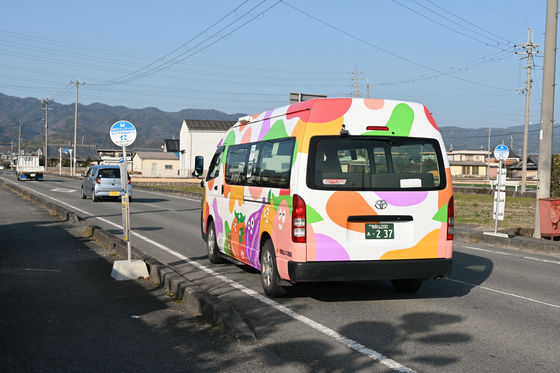 Shimoisaka Station East bus stop is only 120 meters away from Shimoisaka Station.


Successfully boarded the train bound for Kokawa on the Wakayama Line.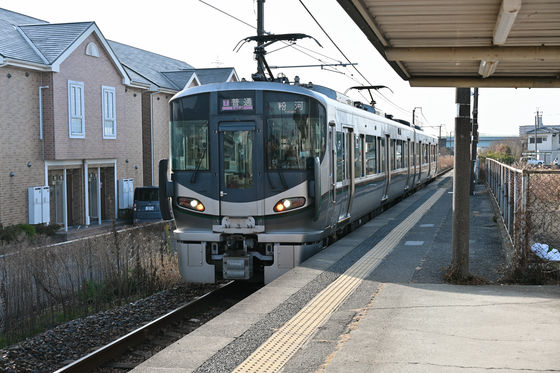 I took a taxi from Kokawa Station. There is a taxi stand in front of the station, so unless there is an emergency, there should be no cars waiting to board.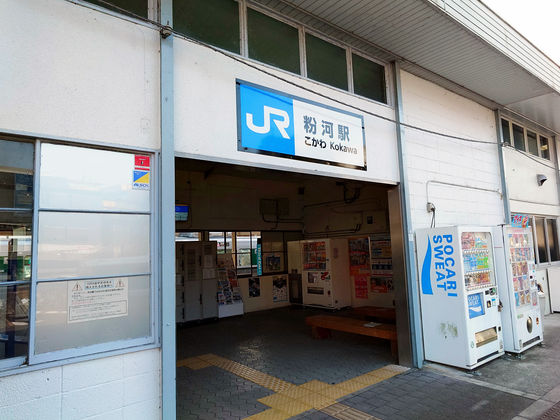 Arrived at Kasada station in about 15 minutes. The price was about 2500 yen.


Kasada Station.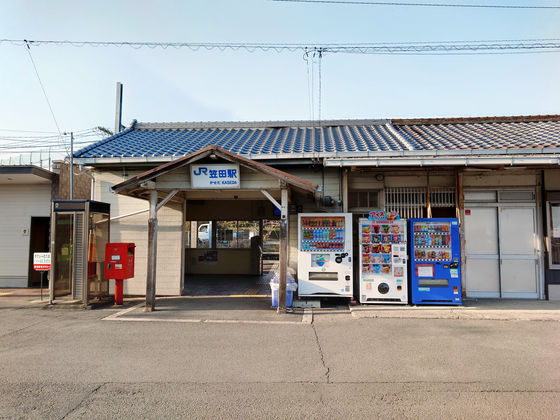 There is a community bus stop in front of the station.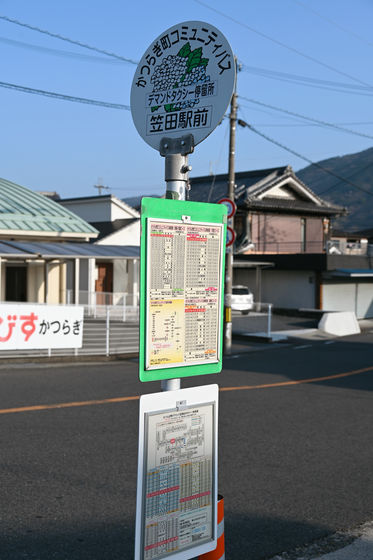 After waiting for about 15 minutes, the bus to Nyutsuhime Shrine came.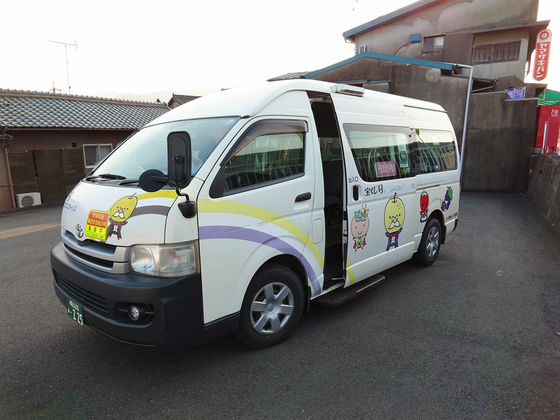 After passing through the town of Kasada and crossing the Kinokawa River, the bus begins to climb the mountain path.


Turn left on National Route 480 and enter Prefectural Route 4 Tominoguchi Nogami Line. If you continue on National Route 480, you will reach Koyasan.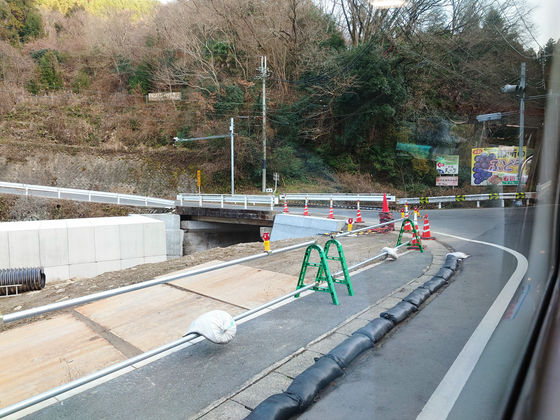 A bus passing through villages in the mountains.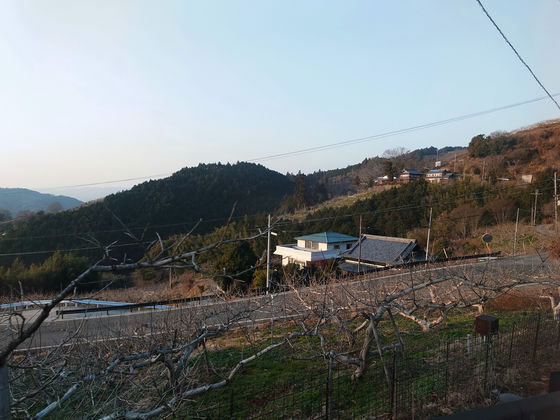 A short cut at Amano Tunnel where I used to climb more mountains.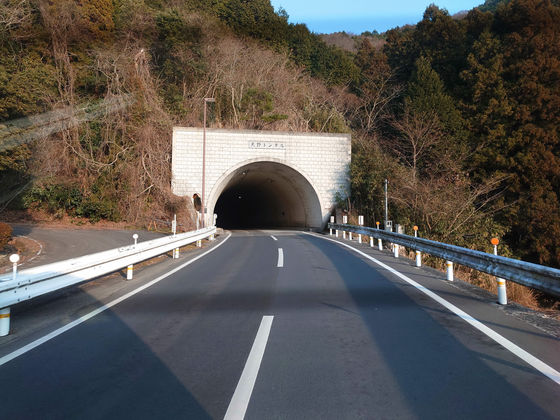 There were no other passengers on that day, so we arrived at
Niutsuhime Shrine
a little early. According to the schedule, this bus will arrive at the shrine at 15:59, turn around at 16:00 and go down the mountain, and then leave Kasada Station again at 17:40 and come up to the shrine. It will not be an outbound flight. For this reason, I was planning to walk down the mountain on foot, referring to the reports of my predecessors, but the driver warned me that it would be dangerous because the sun would set on the way, so I hurriedly finished visiting the shrine and started the descent. I decided to move in time.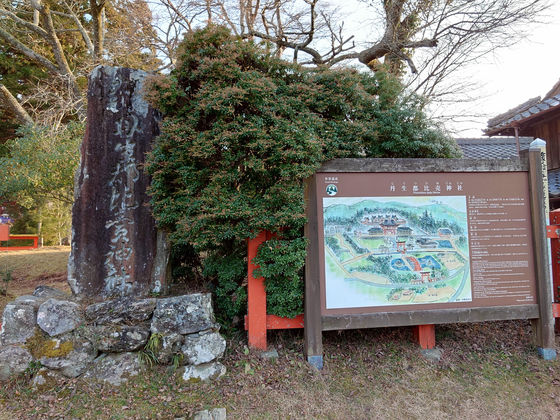 Outer torii gate and ring bridge.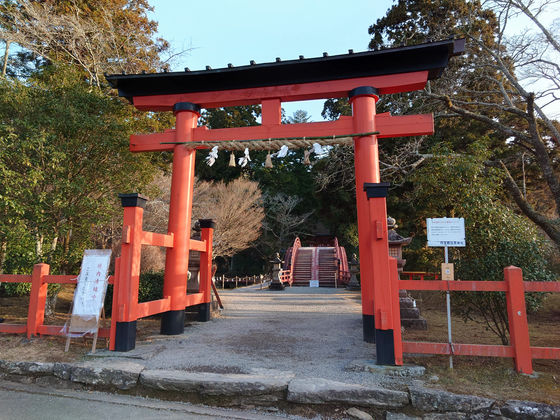 The bridge was closed to traffic during the winter as it was dangerously frozen.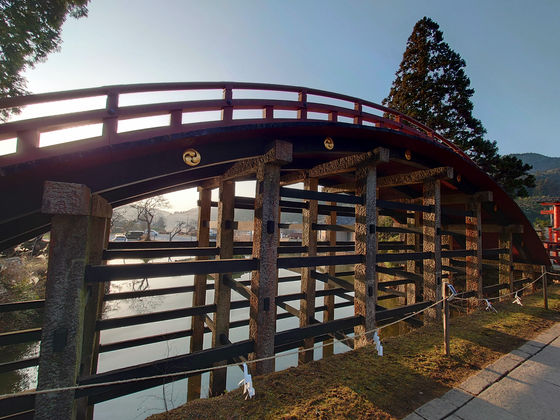 In the precincts, the tower gate can be seen in the back right. Worship is performed in front of the tower gate.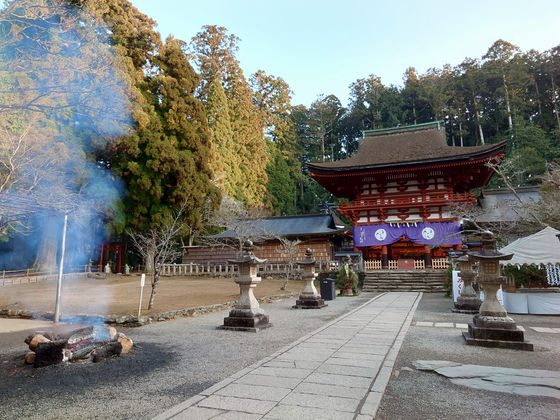 The main hall has the first hall to the fourth hall, and it was designed to be seen from the side of the tower gate.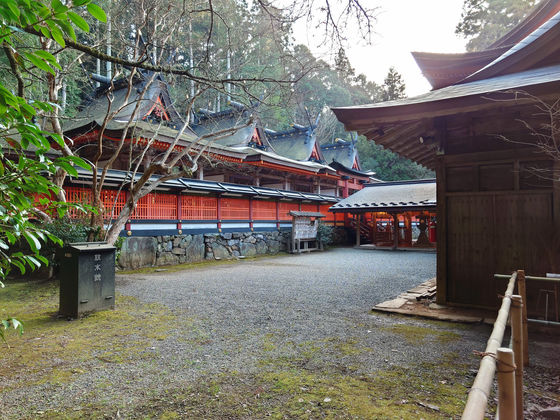 The detailed explanation is left to the QR code.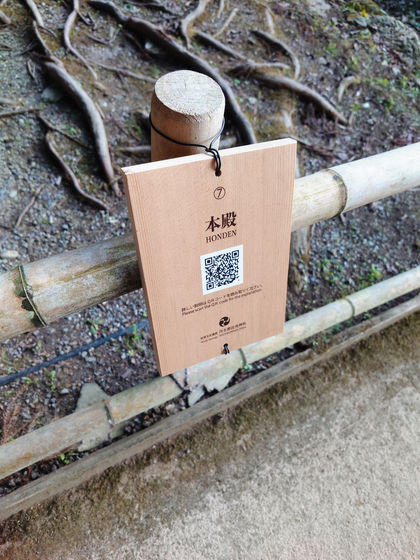 I managed to catch the outbound bus and was able to return to Kasada Station before it got dark. The precincts are not so large, so it is possible to visit in a short time.



In addition, in Kudoyama-cho, east of Katsuragi- cho , there is Jison -in Temple, where Tamayori Gozen, the mother of Kobo Daishi (Kukai), stayed. . It takes about 6 to 7 hours on foot from Jison-in Temple to Koyasan, and about 4 to 5 hours on foot from Nyutsuhime Shrine to Koyasan.